We have to admit – we're big nerds over here – we love reading a good science article on a Sunday morning (well, okay, before baby, we mean). We gathered up our favorite science related baby, mama, and nursery items for the science mama in your life!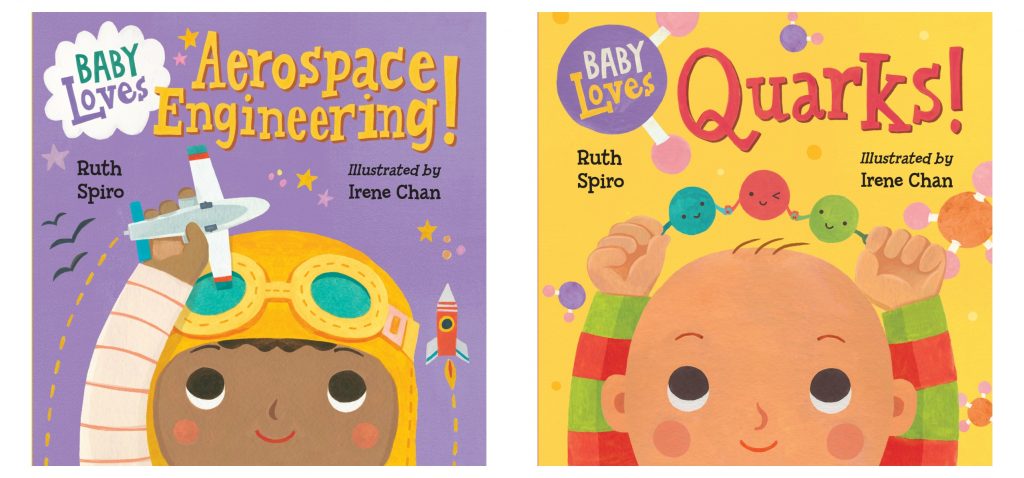 Our editor came across these books by Ruth Spiro – Baby Loves Aerospace Engineering and Baby Loves Quarks – when her 3 year old started schooling everyone on what a quark is, she knew she wanted to share them with every parent she knows! Not only does that make a perfect party trick, but these books are adorably illustrated and super educational in such a fantastic way. Even mama will learn things she never knew before! [head to the bottom of the post for the chance to win one of two autographed sets of books!]
For Baby:
1. Baby Bib and Burp Cloth Set, $48; 2. Periodic Table CUTE onesie, $13; 3. Baby Bandana Bib DNA Rules, $26; 4. Astronomy Onesie, $20-$26; 5. Baby Chemistry Shoes, $18; 6. Periodic Table of Elements Skirt for Babies and Toddlers, $25
For the nursery: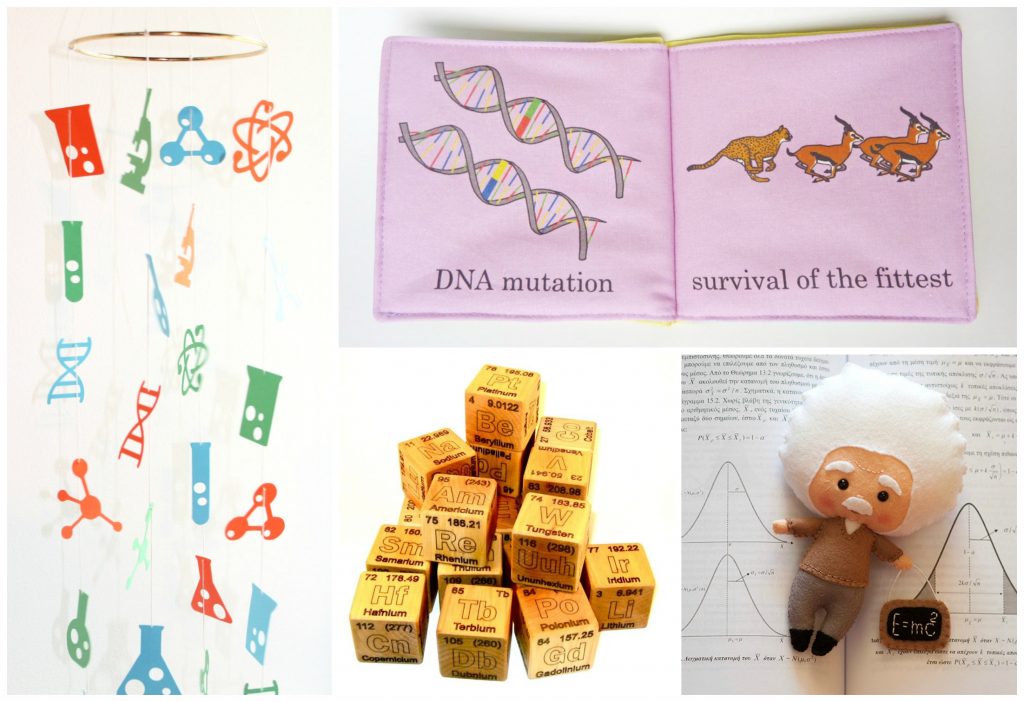 1. Chemistry Baby Mobile, $40; 2. Baby's First Evolutionary Biology Book, $44; 3. Periodic Table of Elements Building Blocks, $75; 4. Albert Einstein plush doll, $29
For Mama: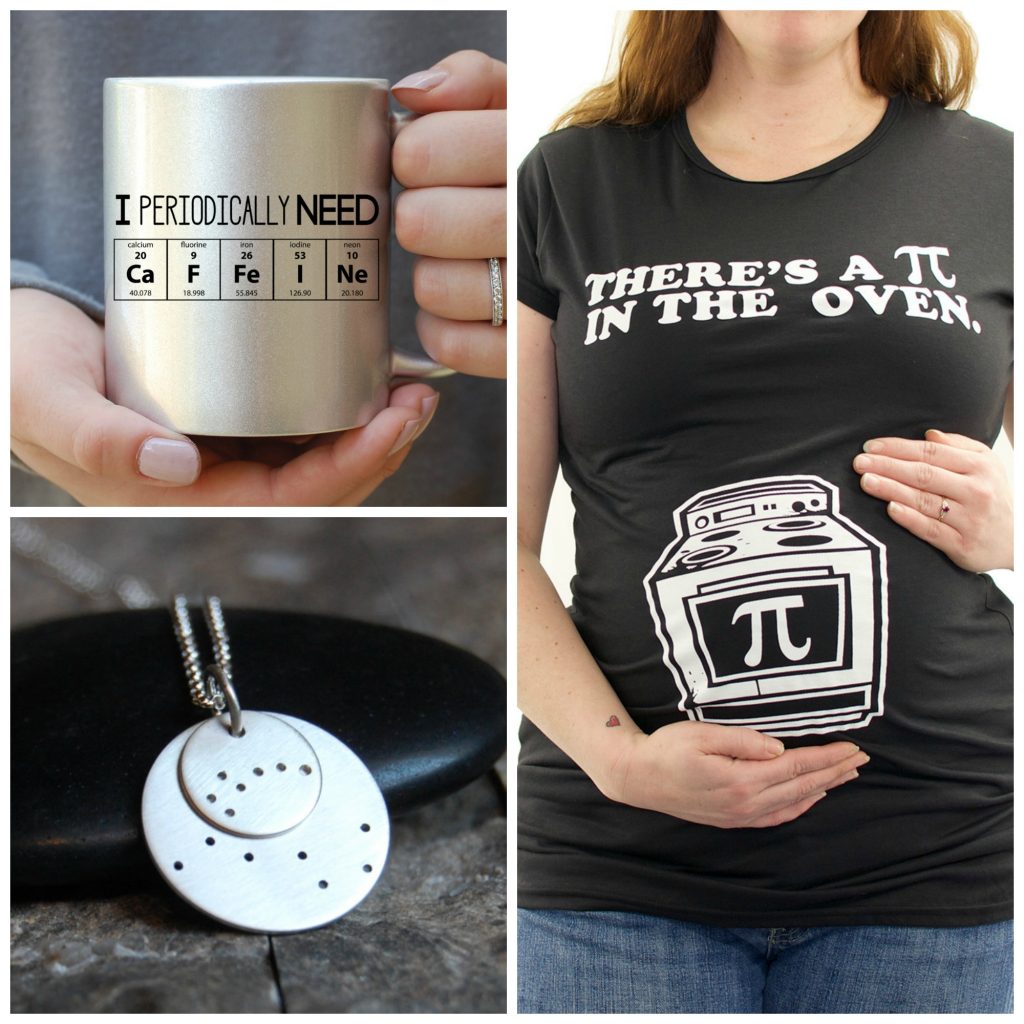 1. Coffee mug, $12; 2. Pi in the oven shirt, $25; 3. Big Dipper, Little Dipper Necklace, $44
Enter below to win a a copy of Baby Loves Quarks and Baby Loves Aerospace Engineering!