This week we are so excited to be featuring amazing products ideal for traveling with baby. Today we're highlighting a total must have for any travel adventure, an Ergobaby limited edition Sophie la Girafe carrier! After learning more about this babywearing essential, enter to win a huge prize package of our must haves for your journeys, including this Ergo carrier, a DockATot, a Skip Hop 6-Piece Diaper Backpack Set, a 4moms BREEZE playard, and a BABYZEN YOYO+ stroller.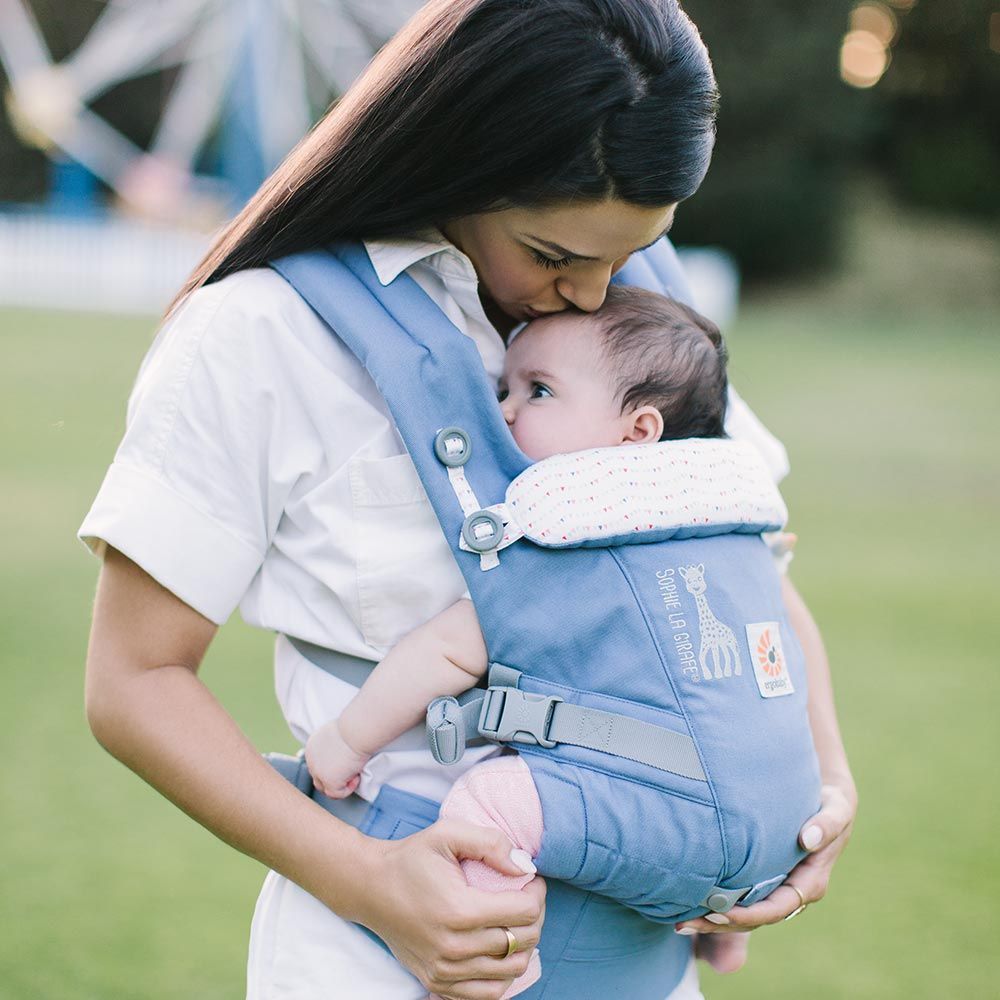 The new limited edition Festival Adapt carrier in collaboration with Sophie La Girafe was designed to make on the go with your little one easy, fun, AND stylish. No infant insert needed for a comfortable carry from newborn to toddler! Ergobaby is thrilled to partner with Sophie La Girafe, the beloved baby brand that's brought joy to families around the world since 1961. Together, they've brought to life Parisian whimsy and charm with the new limited edition Festival carrier. Be inspired by Sophie La Girafe and discover the world together! There are so many reasons babywearing is the ultimate way to carry baby on your journeys. The Ergobaby Adapt makes all of your travel dreams possible!
The Ergobaby Adapt is ideal for any mom of any size; the straps have a criss-cross option for a more snug fit. If you're going to visit a new city, you'll want to hold baby snug and close as you tromp around on a new subway system and walk on new city streets. Another fantastic feature of this carrier is that there is no infant insert needed! That means you don't have to worry about packing (or forgetting) something on your travels – from 7 to 45 pounds, this carrier will adjust as your baby grows.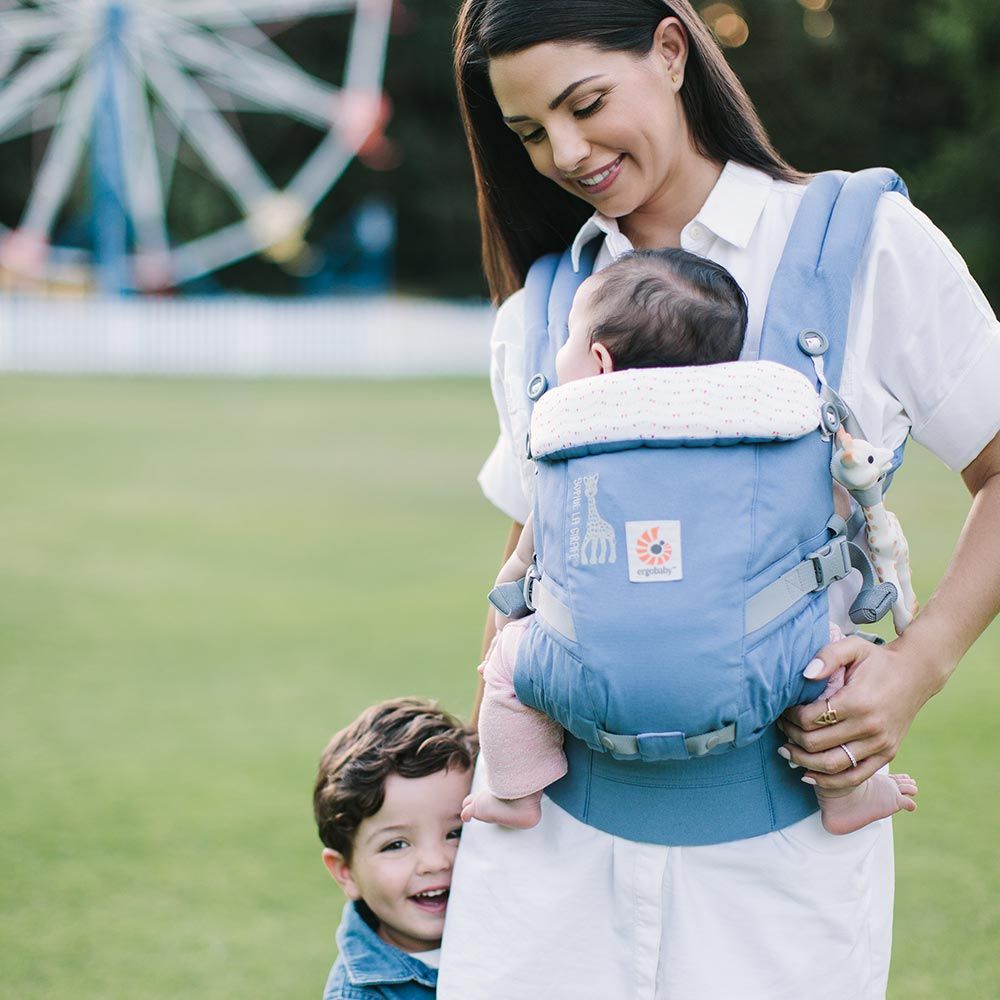 Sometimes traveling means a lot of waiting and standing around; luckily, the Ergobaby Adapt carrier has back support and comfort for you, mama and dada! The lumbar support waist-belt provides extra support for the lower back. While you're waiting around or walking through a museum, baby can get restless; the Adapt carrier has a detachable toy tether to hold baby's favorite toy close to them. Babywearing is essential to indulging in your wanderlust; beings hands free is ideal, as is keeping baby close, warm, and snug. The Ergobaby Adapt Carrier is the perfect way for you and baby to see the world!
You can follow Ergobaby on their website, Facebook, Instagram, and Twitter. 
Enter below to win a huge prize package including a 4moms BREEZE playard, a DockATot, an Ergobaby limited edition Sophie la Girafe carrier, a BABYZEN YOYO+ stroller and a Skip Hop 6-Piece Diaper Backpack Set.