Did you know that March is National Nutrition Month? We are celebrating it all month long by focusing on feeding and nutrition for your babes (and, well, maybe a donut or two as well.)  In this post, we are shining a spotlight on leading brand BabyBjörn and their Kitchen collection, which includes everything from the key registry items like their ergonomic high chair to the brand's essential feeding accessories. Read on to learn more about all of the great things that BabyBjörn has to offer in the kitchen and then enter to win an amazing prize package of these products worth over $360.00!
Here are the goods: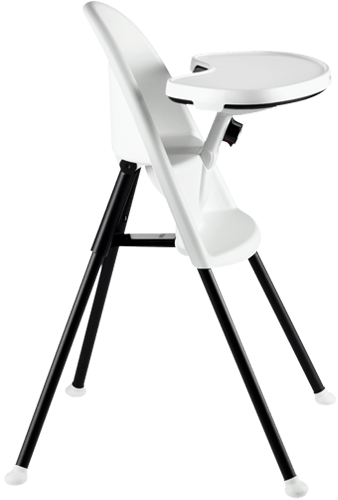 What's not to love about this thoughtfully designed high chair?  The BabyBjörn high chair may look like minimalist design after its super-easy assembly but you'll see that the finished product, while sleek and streamlined, is certainly not short on all the great features we have come to expect from a brand like BabyBjörn. Parents love that there is no space between the tray and child, so no food drops down on the seat, making cleaning up a total breeze.  We love the compact fold, allowing it to store easily – a big bonus for storage and/or space challenged families.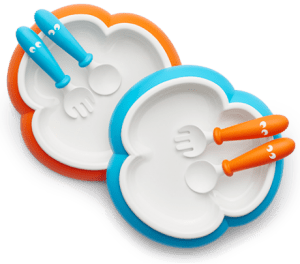 This set of easy-to-grip and easy-to-scoop cutlery for new feeders and the accompanying stable, clover-shaped plate all help your child learn to self-feed more easily.  Plus they're available in fun, bold colors that make us smile.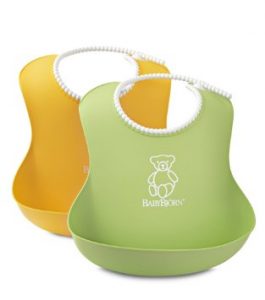 Every parent will absolutely love the open pocket at the bottom of this bib, which catches all the food your baby might drop – making clean-up just so much easier. Once baby's done with mealtime, simply rinse the bib in the sink and you're good to go!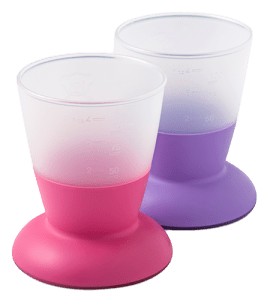 These durable cups get 5-star reviews from parents all-around. They're easy to grip with the narrow body that leads to a super stable and wide base. You can also microwave them, freeze them and throw them in the dishwasher. #Winning
Like what you see? Enter to win the BabyBjörn Kitchen collection here including a BabyBjörn High Chair in White, Light Green, or Pink ($299.99); one 2-pack Plate, Spoon, & fork set in either Purple/Pink or Turquoise/Orange ($29.95); one 2-pack Soft Bib set ($18.95) and one 2-pack Cup set ($17.95).