It's Day 2 of Back To Sleep and we're featuring Crane USA's innovative humidifiers. Read on to see if Crane's products are a fit for your lifestyle and baby registry, then enter today for a chance to win a Crane USA humidifier.
Humidifiers help to decrease the levels of dryness in the air dramatically, and enable you and your child to enjoy improved health and improved quality of air. Crane's Smartdrop Cool Mist Humidifier's Ultrasonic Cool Mist increases air moisture for easier breathing and a good night's sleep. It relieves cough, cold, and flu symptoms, nasal congestion, dry cough, sinus irritation, nose bleeds, and dry skin and hair. Plus all of Crane's designs are easy on the eyes, making any of the brand's humidifiers a stylish addition to your nursery.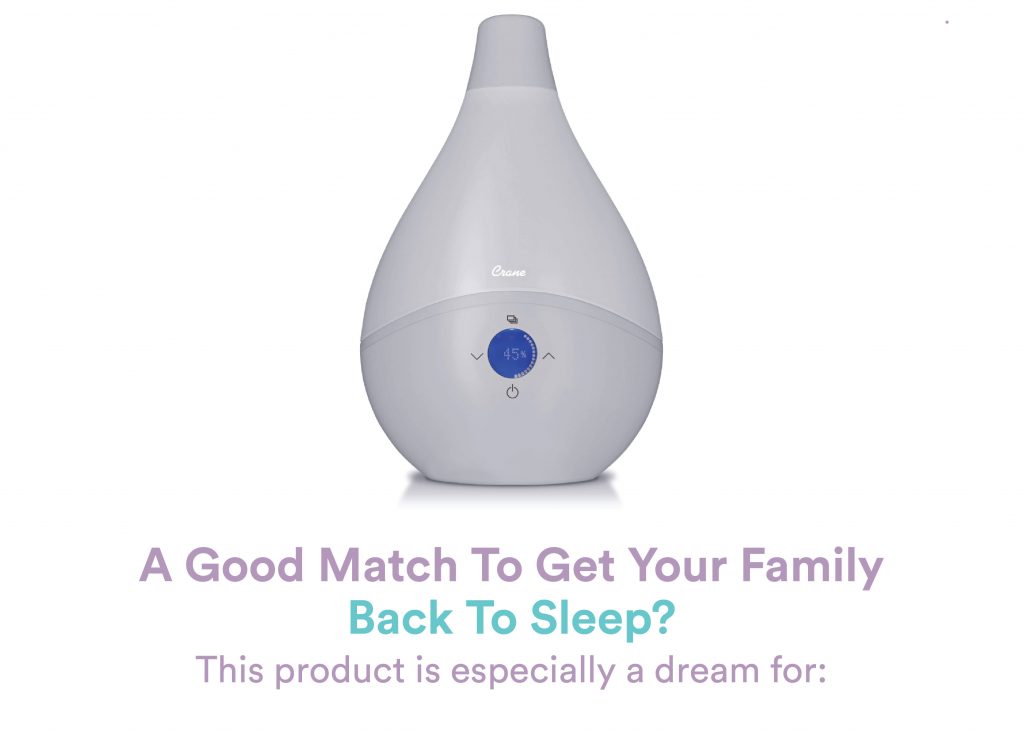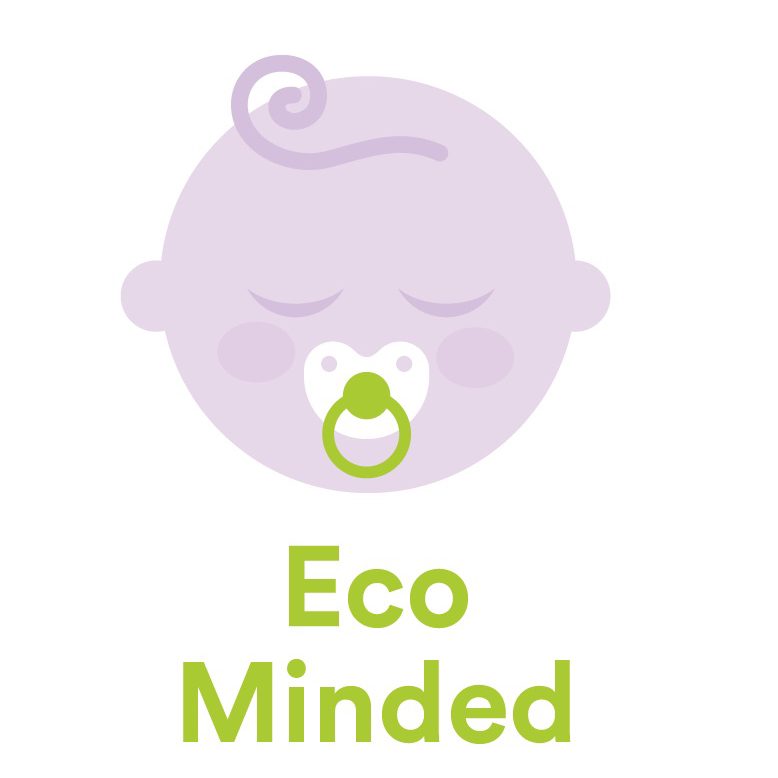 Crane humidifiers are all BPA-free and energy efficient, using ultrasonic technology to add soothing moisture to the air. Crane's Smartdrop Cool Mist Humidifier is whisper quiet and operates on a low power consumption, more energy efficient than a household light bulb (up to 45W).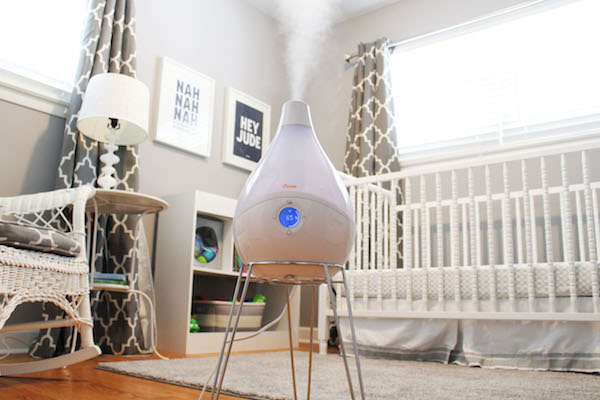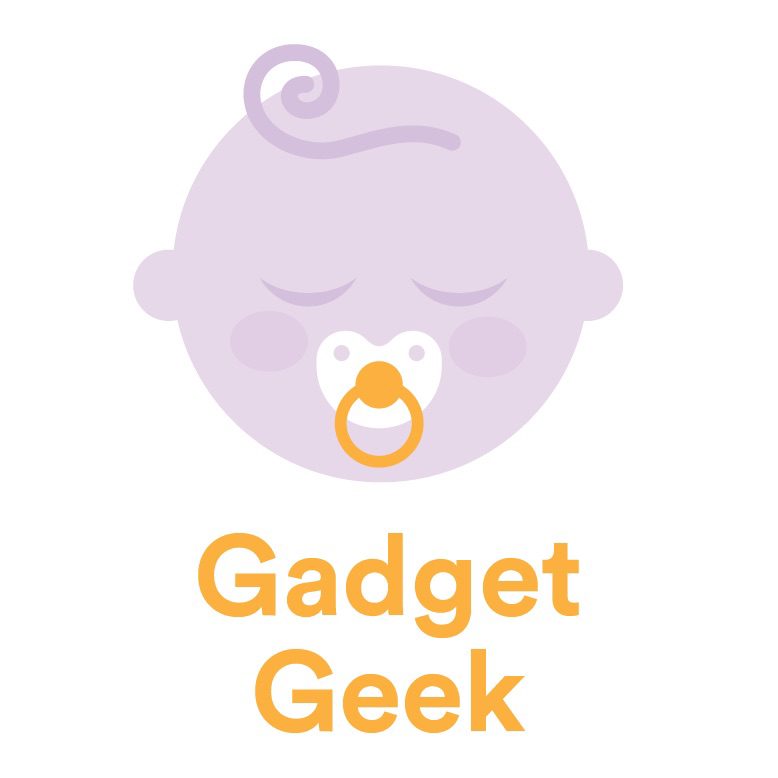 Crane's Smartdrop Cool Mist Humidifier is Wi-Fi connected and can be controlled from anywhere with the FREE Crane App in the App Store and Google Play. Comes complete with Touch Sensor LCD Display with Humidistat, Humidity Control Settings, Variable Mist Output and Timer. It runs whisper quiet up to 36 hours and the Auto-Off function activates when water tank is empty.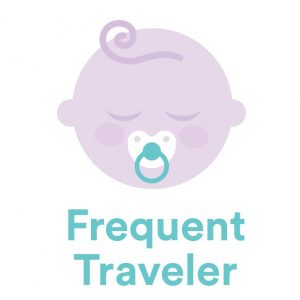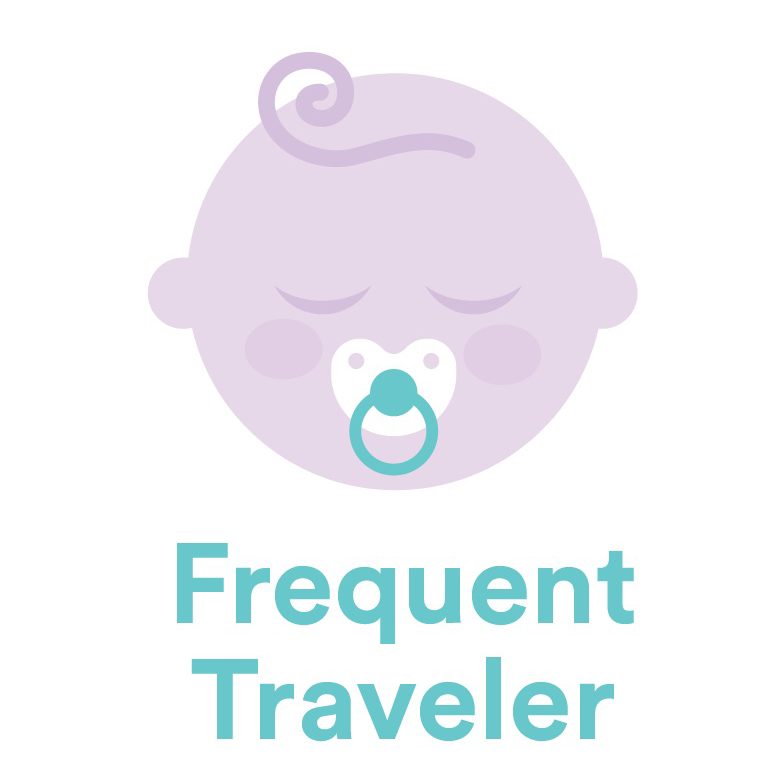 Packing a travel humidifier to run in your baby's sleep quarters will help your baby breathe and sleep more easily during travel. The Crane Travel Humidifier's size makes it perfect for a little relief on the go. The humidifier includes a carrying bag, portable tank, and power adapter that works with power outlets or USB ports.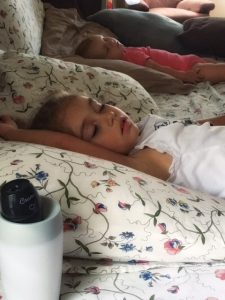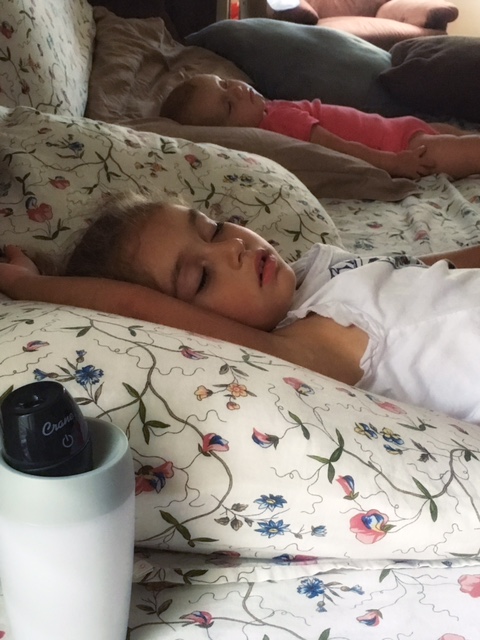 PRODUCT WIDGET – ID: 57cabe6faf09b111075ec13d
PRODUCT WIDGET – ID: 570112516336367f89881400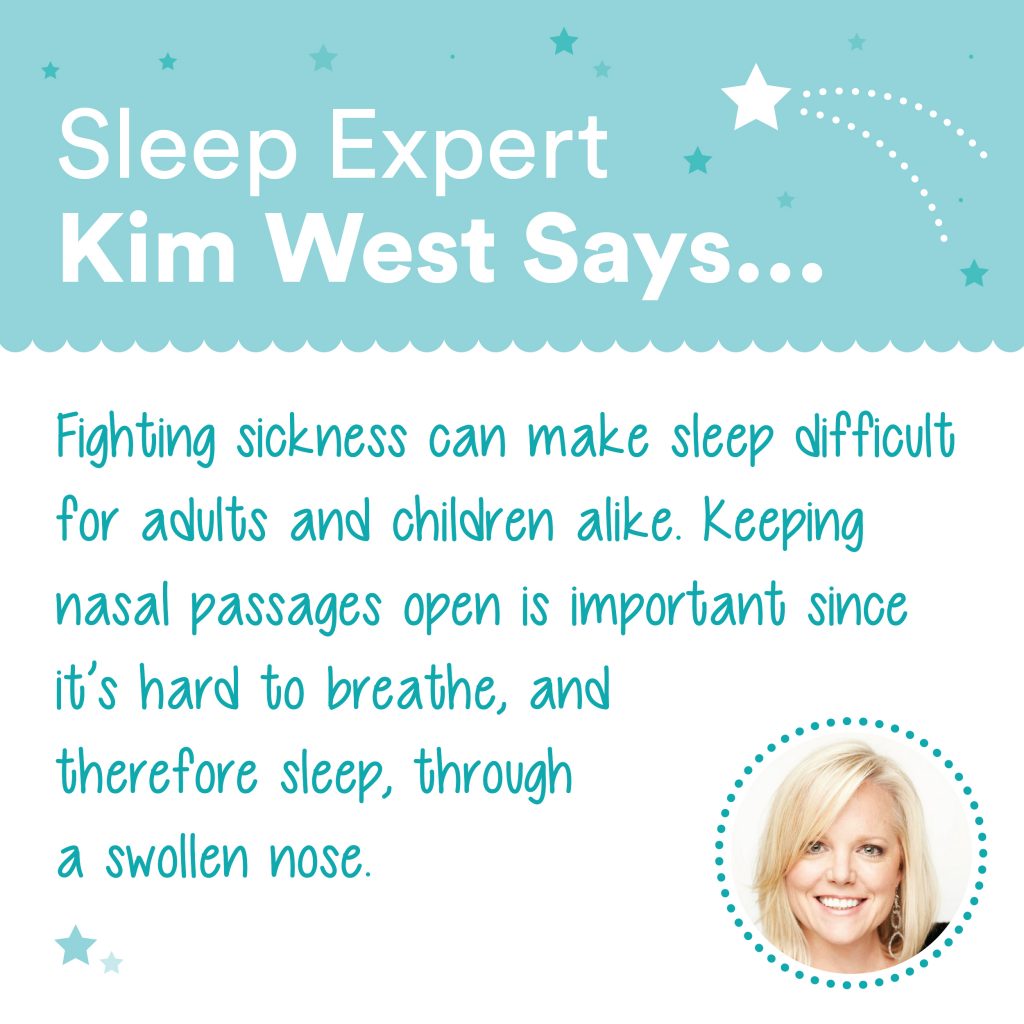 Like what you see? Enter to win a Crane Humidifier today:
Note: all sleep tips are independent to all the products featured in Back to Sleep and Kim West is not endorsing these products unless otherwise indicated.