Continuing our Cause-Driven Registry with Nicole Ryan, today we feature TWELVElittle, who create fashionable and functional diaper bags for the moms and dads who need it all.
TWELVElittle baby bags are precisely made to assist every parent at the right moment, and capture every experience with ease and grace. Each bag is thoroughly designed with individual style, and engineered with every practicality. Made of high quality water resistant fabrics and genuine leather, it is the perfect bag to carry all baby essentials. What's more, it is also the perfect accessory after it graduates from the baby bag stage.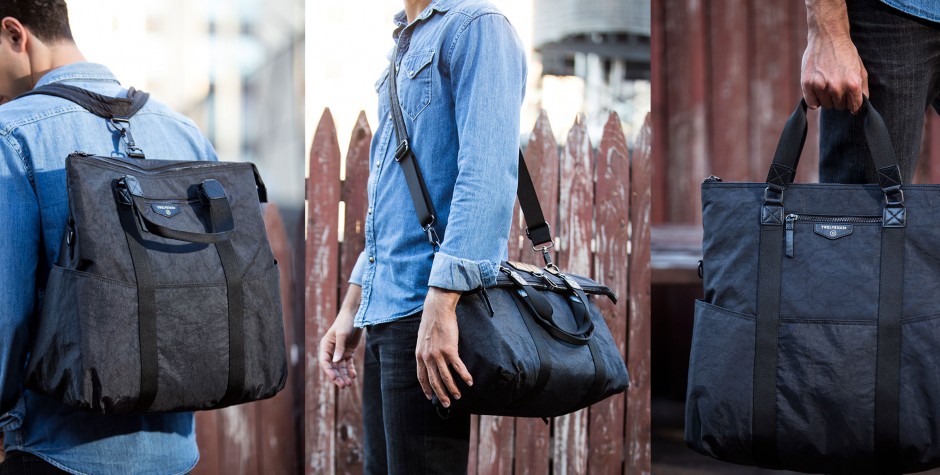 The Unisex 3-in-1 Foldover Tote and Easy Diaper Pouch is the ultimate diaper bag for both moms and dads. This large tote can be carried three different ways using only one strap. It's easy to adjust the bag to whichever style works best for you at any given moment, whether that's a handheld tote, fold-over messenger bag or a backpack. This bag has so many uses that you might even use it without a baby in tow-but don't worry, no one will notice. This water-resistant bag even has a hidden pocket for quick storage of dirty items, which will come in handy if you use cloth diapers or if your little one has an accident.
Plus, TWELVElittle products are free of harsh chemicals so you can feel good about owning all of their products and keeping them right where they belong – next to your kids. You won't find any PVC, BPA or Phthalates in any of our products, so you can travel easy knowing that everything you store and carry will be just as healthy as originally intended.  A little peace of mind goes a long way, and TWELVElittle goes the extra mile. 
TWELVElittle dedicated one of their bestsellers – Carry Love Tote to Every Mother Counts, and for every bag sold, are donating 5% of proceeds. For occasions such as Valentine's Day and Thanksgiving, TWELVElittle donates to a specific non-profit organization such as St. Judes Children's Hospital; they dedicate a month and for every product sold, donate 5% to the organization.
Like what you see? Enter to win a Unisex 3-in-1 Foldover Tote and Easy Diaper Pouch below!