Newlie, a chic diaper bag company, was founded by lifelong creator and comedy writer, Leslie Newton; she set out to create smart, stylish, and high-quality products at an affordable price for the modern mom. Newlie Diaper bags are classy, chic, and yet brilliantly designed – no one will even know you're carrying a diaper bag! The Newlie bags are perfect for formula feeding mamas, as their features are designed to perfectly hold bottles and formula.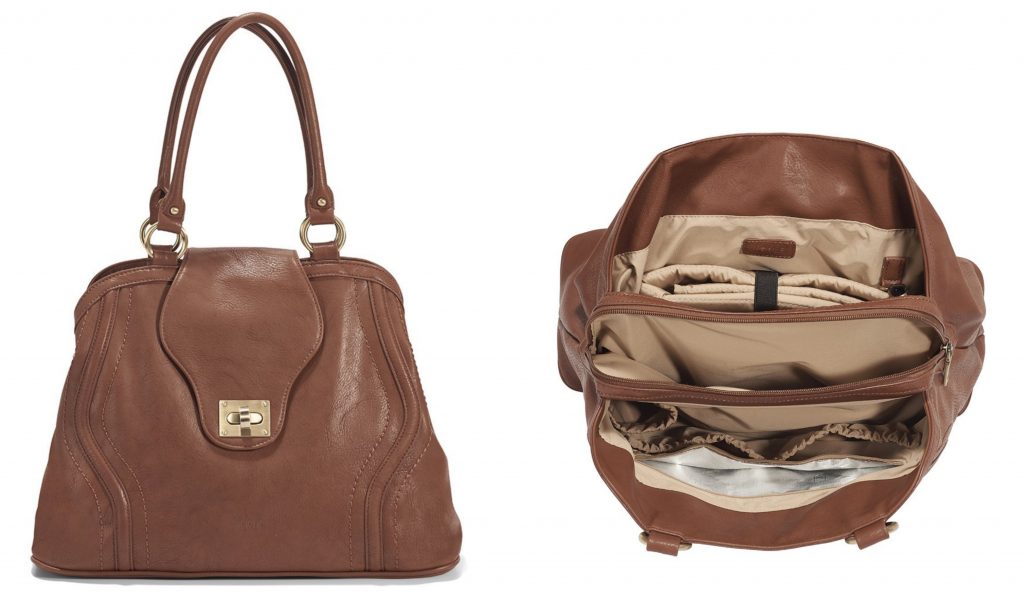 The Gail Satchel Diaper Bag is the perfect bag for a working mama who uses her diaper bag as double duty briefcase too. This chic bag has one exterior pocket and seven interior pockets, plus a roomy additional interior center pocket divider. What's awesome about Newlie bags is that they all feature a very large insulated side pocket. You could easily store pre-made formula and bottles in this pocket, along with an ice pack, to keep them cool as you travel or drive. Heading to work instead? Use the pocket for your lunch! As your baby grows, the insulated pocket will cone in handy for snacks too.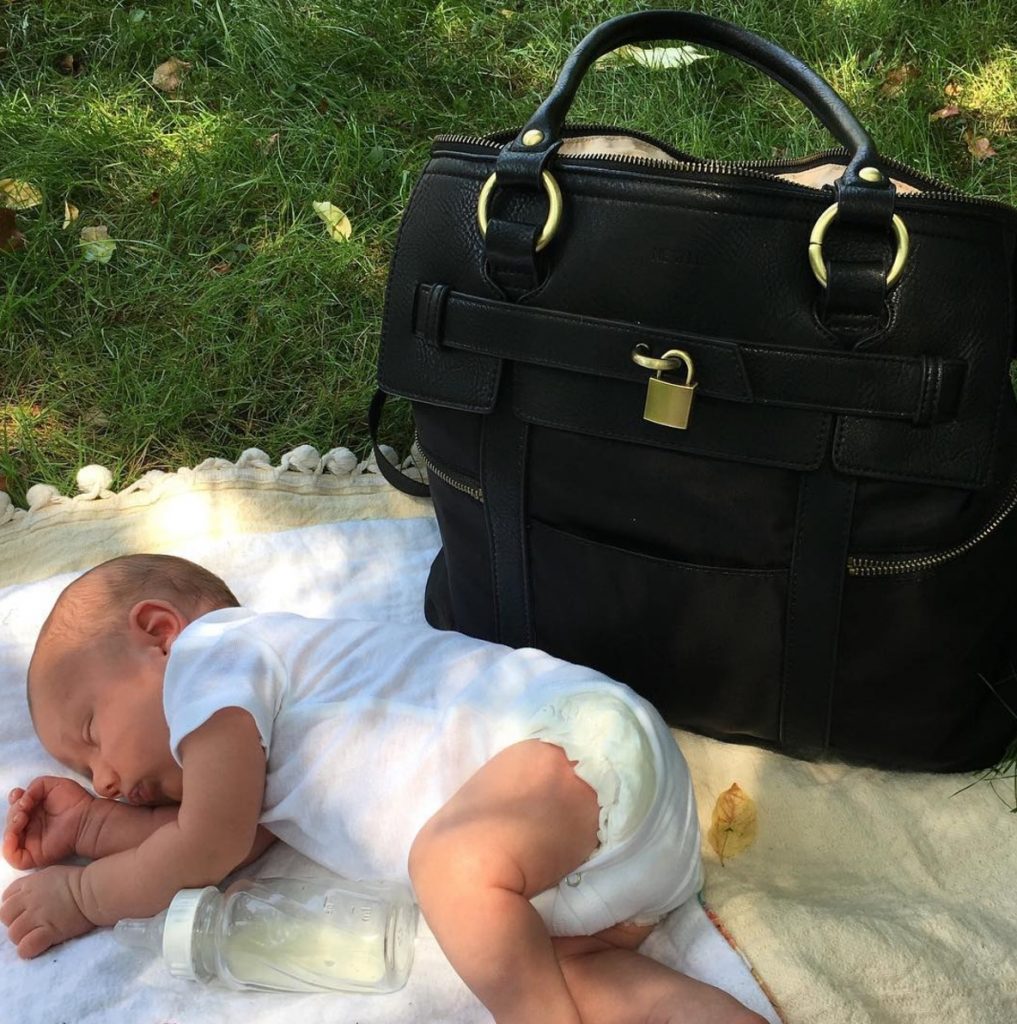 The Louise Backpack Diaper Bag is perfect for any formula feeding and baby-wearing mamas, as it converts from a shoulder bag to a backpack! Don't worry about getting formula on the bag, as its interior pockets are the perfect bottle size (or snatch up a bottle holder), and if you're going on a quick jaunt, make the bottle before hand, store in insulated pocket, and feed baby as soon as you arrive at your destination, The Louise bag is also wonderful to travel with, as sometimes a mama needs both hands, but also may want to bring a glam diaper bag, so this bag has it all.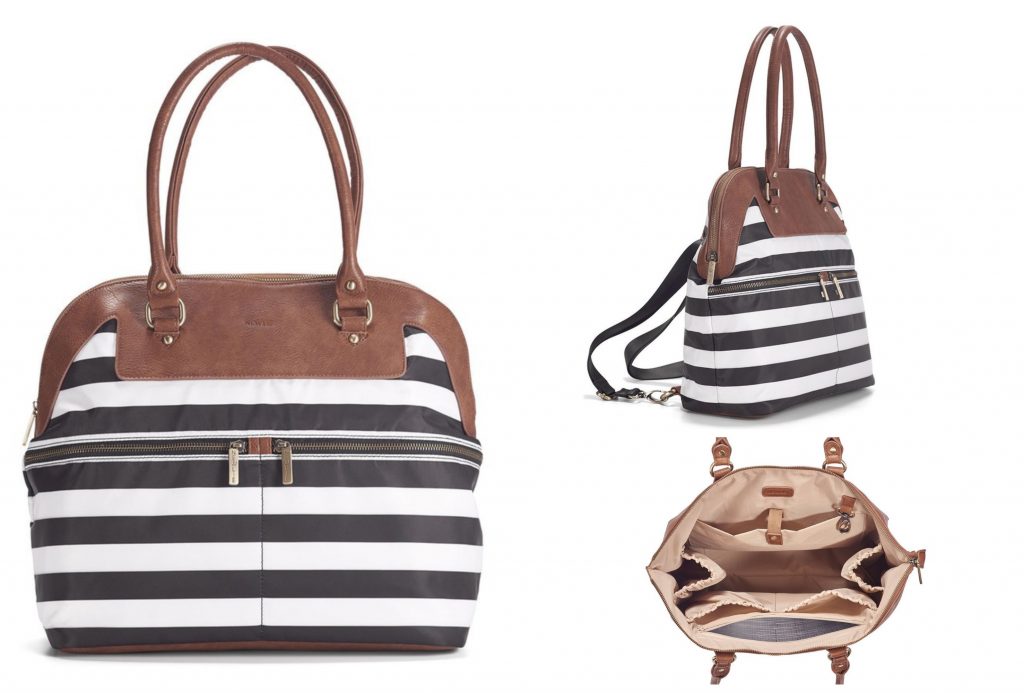 The Sophia Diaper Bag, which also converts to a backpack, has a deliciously nautical feel – so very chic! With the insulated pocket for bottles and snacks, this bag also features the changing pad which all Newlie bags come with. The two exterior pockets are perfect for your keys and phone, while the interior easily holds your wallet, a change of clothes for baby, bottles, formula mix, baby's lovie, and more.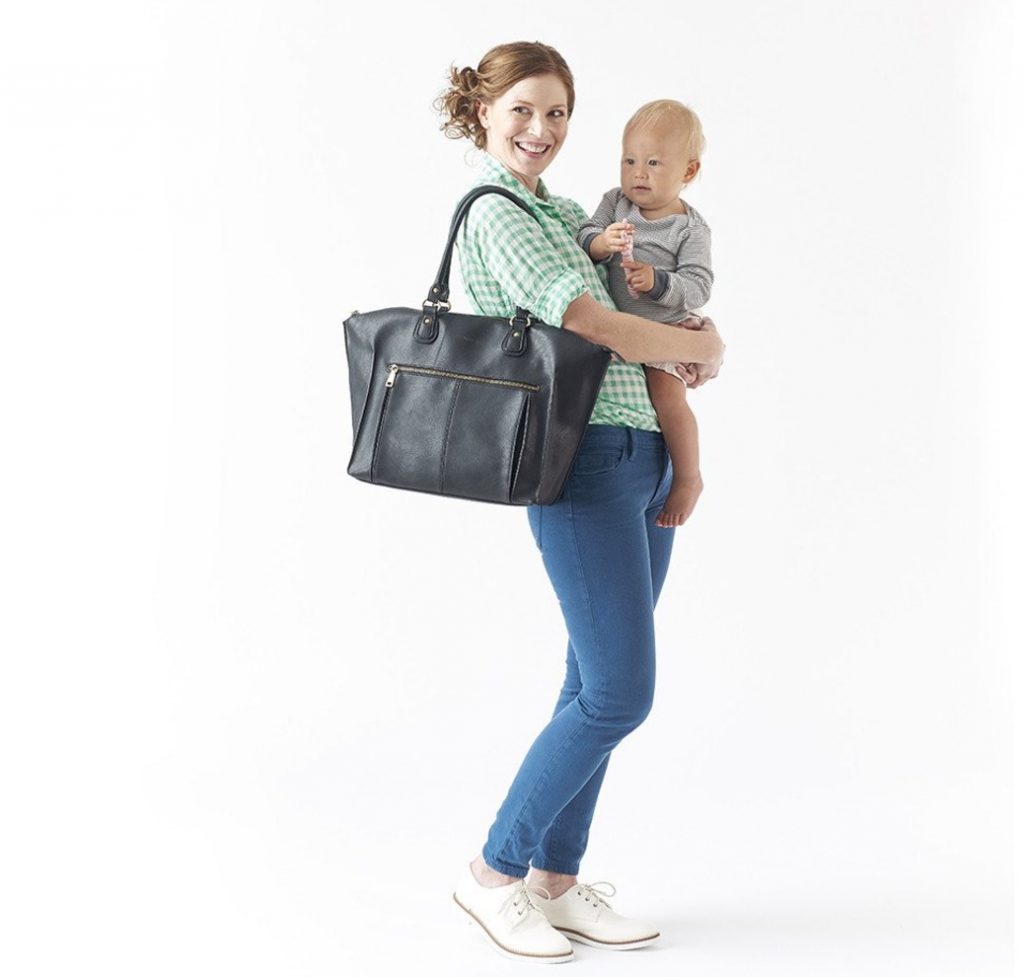 If you're looking for ultimate style and efficiency, the Lily Tote Diaper Bag, is your answer. With six interior pockets and two exterior, this bag will not only hold bottles, but has room for the extra formula mix, making it a perfect travel companion, or day-trip bag. You don't have to worry about stashing formula powder in pockets of your best jacket, as this bag has more than enough room to hold everything you need to feed, clothe, and diaper baby for a long day out.
Follow Newlie on Facebook, Instagram, Twitter, and Pinterest. 
Enter below to win a three month's supply of the Earth's Best Organic Formula, a Comotomo Bottle Starter Pack, a BabyBjorn Bouncer, $125 to Finn + Emma and a Newlie Louise Bag!