What's an avatar? An avatar is simply who your customer profile is. This should be your next step after you find your niche.
Your Avatar
What's their name? Gender? Age? Location? Interests? Some of these may not matter for your avatar. I actually had one of my Avatars named Brittany. The reason why I named her Brittany is because at that time I saw lot of the Gugu Guru customers happened to be named Brittany.
Try to drill down and define your avatar as much as possible. Think about everything – hobbies, interests, favorite brands. Widen your umbrella with what tips, tricks, products you can integrate in your content as you think about how you can help your avatar. By the way, in the past I've had three or four different avatars, meaning, there are three or four people that I felt I could help with my content. You don't have to just have one.
What makes you different
Also think about what makes you different to them. There are other people creating content about say, quick dinners for busy moms. How is your content different? Maybe it's funny, maybe you're using different kinds of services and techniques than other people are. It's a good exercise to think about and define who the main person is that you can help.
Once you've created your avatar(s) and have a list of topics you can create content on, you can start using free sites like AnswerThePublic to see what people are asking about in your niche and get even more specific. This is called SEO.
What is SEO anyway
SEO (search engine optimization) is the "science" behind getting higher ranking listings in search engines. SEO is very big YouTube, Facebook, and Instagram, some say it is on TikTok too. SEO is something you need to think about, but don't need to go totally crazy.
To show you how it works, I searched "content creator" on AnswerThePublic and you can see what people are asking. Based on this, I might do a TikTok video, on… "should I become a content creator?" I could use this data and start creating content around any of these topics.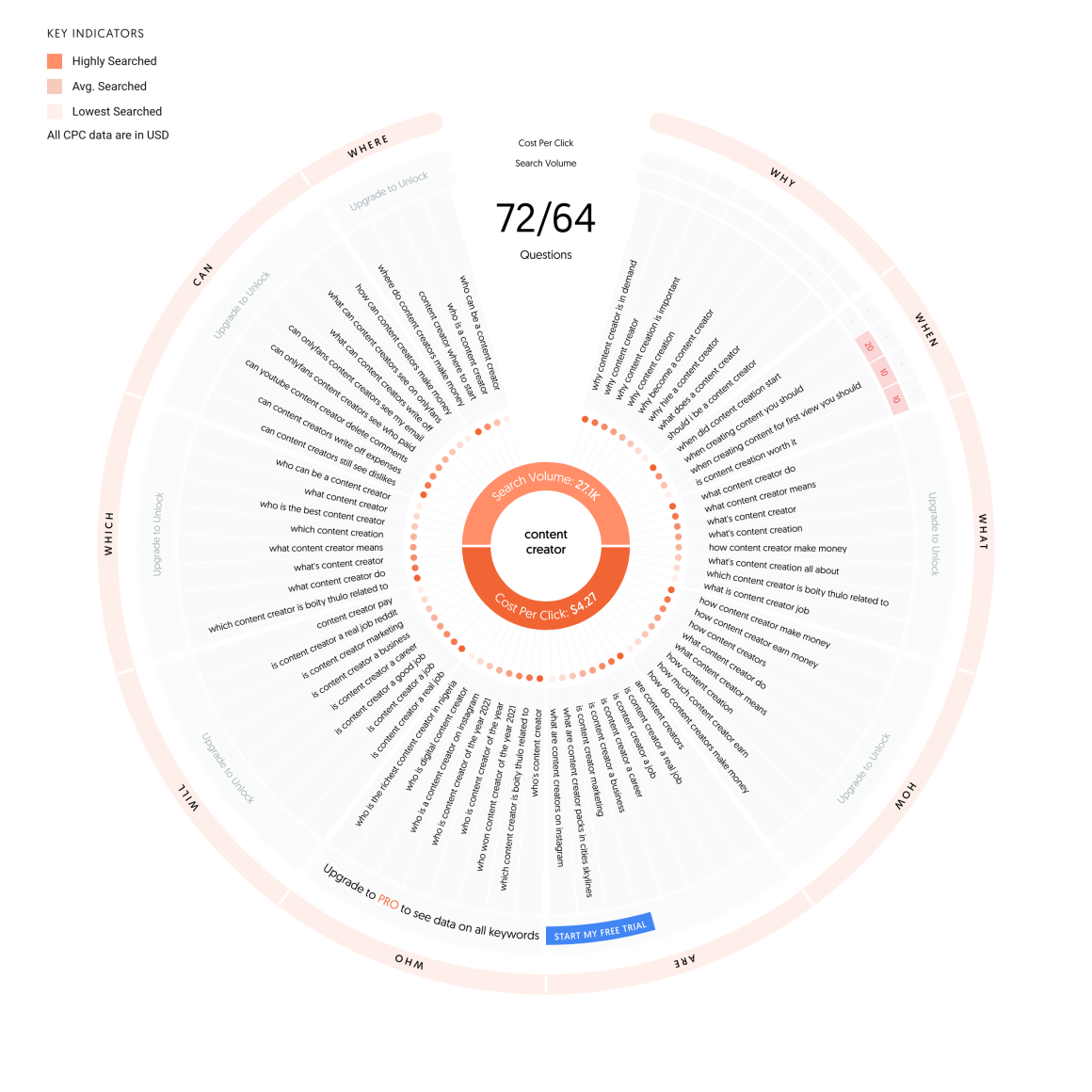 Use the tools available to you
These tools can start getting you thinking about what you should be creating content about, and who your avatar is. There are so many free tools out there like this that you can use to get started defining your avatar and planning your content. It's essential that you see what people are asking and create content that your avatars are searching for so that you can bring them the most value.
---
Join our Mom Creator community by signing up for our email list and receive paid and gifted opportunities with your favorite baby and kid brands in your inbox weekly!
Interested in becoming a mom content creator or influencer but don't know where to start? Join our monthly coaching program specifically designed for mom creators.