[Editor's note: I came across Cozy Classics long before I even had my first son, but loved that they bridged the gap between my love of literature and parenting. I stocked up on Jane Eyre and Pride and Prejudice before I was ever pregnant, and when my son, who is a namesake of Tom Sawyer, was born, we added Tom Sawyer and Huckleberry Finn to our collection!] 
One of the things we love most at Gugu Guru is when parents can express their passions and hobbies in a way they can share with their babies; for many parents this includes a love of reading, literature and classic tales. Cozy Classics is the ultimate way to share your favorite classic novels with your baby, and as they grow older, learn to read from them, as well. Today we're interviewing Holman Wang, one half of the Cozy Classics team, and head below for a giveaway of 8 of their books!
Holman Wang is a former teacher and sometimes lawyer. He and his twin brother, Jack, are the authors and illustrators of the popular board book series Cozy Classics and Star Wars Epic Yarns, which abridge beloved literary and cinematic classics into word primers with just 12 words and 12 needle-felted illustrations. Their work has been featured in places like The New York Times, People, and The Wall Street Journal. Holman and his brother created a Google Doodle in honor of Laura Ingalls Wilder's 148th birthday which appeared on February 7, 2015. He speaks frequently about his work and career, including talks at Google, Lucasfilm, SXSW, Star Wars Celebration, Maker Faire, and San Diego Comic-Con.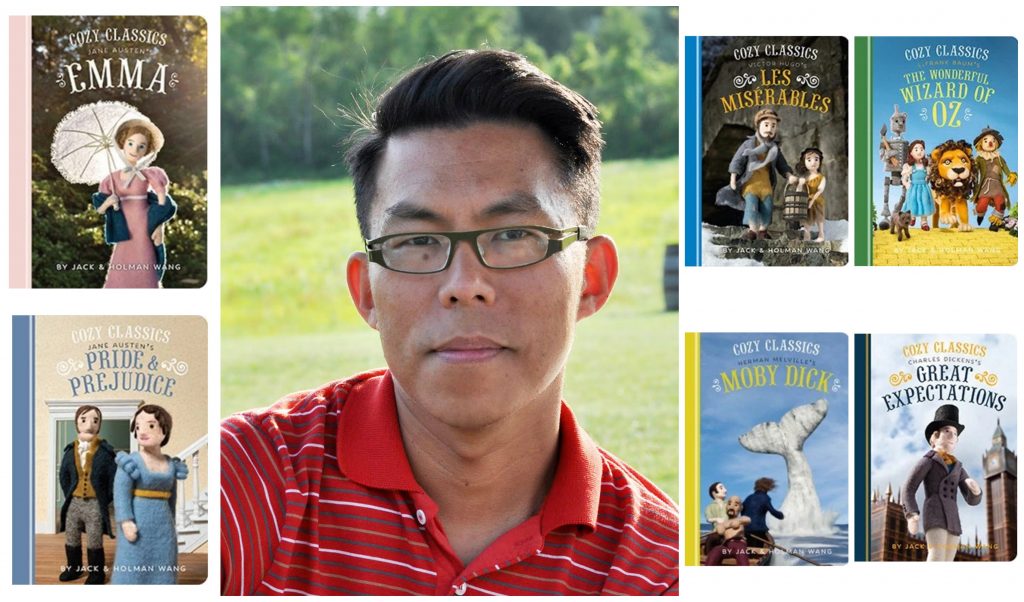 Gugu Guru: How and why did you start you Cozy Classics?

Holman Wang: The idea for Cozy Classics arose out of my brother Jack's experiences reading word primers to his first child. Early word books all seemed to be organized around concepts—shapes, numbers, colors, barnyard animals. Very important, of course, but not the most engaging reading for parents. He wondered to himself why word primers couldn't be organized around narrative. He thought that creating extreme abridgments of well-loved stories like the classics would inject interest, irony and humor into the word primer genre. When he told me his idea, I loved it. I came up with the idea of needle-felting wool figures and photographing them to create our images—not that I had ever needle-felted before! So I jumped onto YouTube, watched a few videos, and taught myself the technique. Then I created some test images, which we thought were fresh and could give us a signature style. So each of us brought an idea to the project and the series has really taken off. It's important to note that Cozy Classics isn't "international baccalaureate for babies." Our books don't push academics or educational acceleration. What we're trying to do is help parents model an engaged and affectionate relationship with books by making word primers just a little bit more offbeat and fun.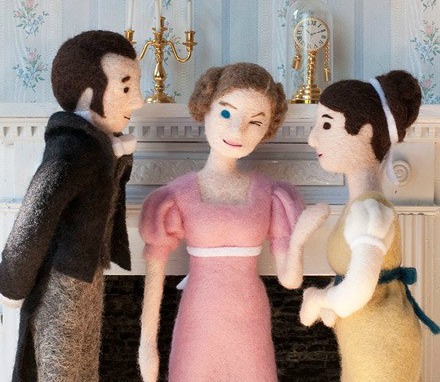 GG: How do you balance work and family?
HW: I am both a lawyer and a children's author and illustrator, so the balance is never easy. I have a sole legal practice that I can ramp up or down depending on how busy I am with bookmaking (I even put law aside entirely for a three-year period). By this spring, my brother and I will have published fifteen children's books! Not bad considering our first two books came out in December 2012. So life is definitely busy. Fortunately, I can do both of my jobs from home, which makes for a 10-second commute to my garage office / studio. The enormous time savings every day from not having to commute allows me to allocate that time to work or family. Working from home also allows me to take care of the kids when they're sick, when there are non-instructional days at school, etc. To many people, the idea of making a living from home seems like a fantasy, but I'm living proof that it can be done, and being around more for your family is definitely one of the perks.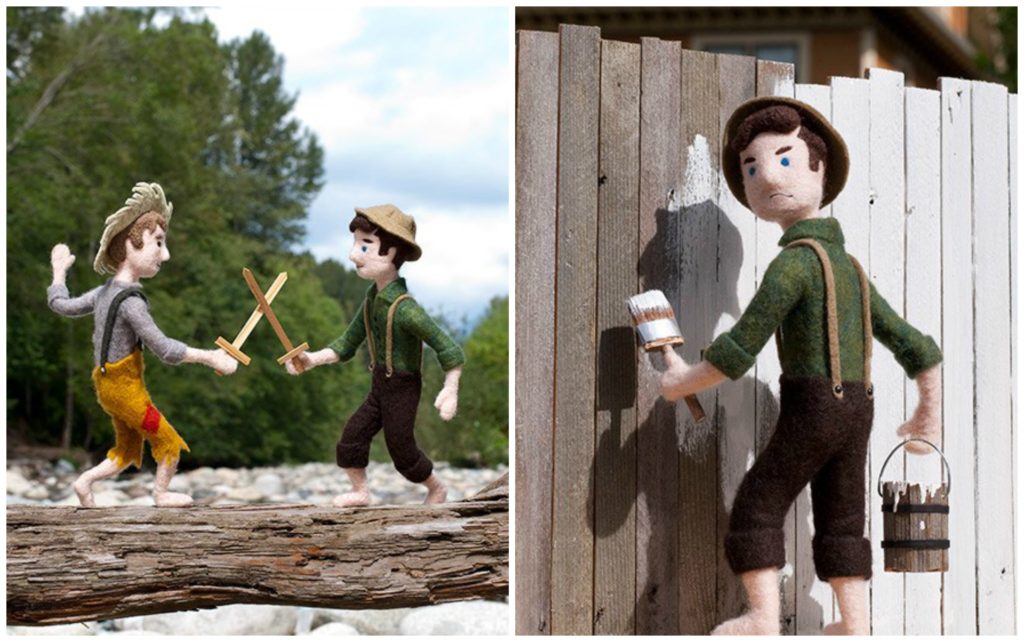 GG: What's the best part of owning your own business?
HW: Variety. Not only do I practice law and make books, I also travel to various promotional events and conduct school visits. So my work from one day to the next can be vastly different. One day I could be engaged in legal research, the next day I might be doing location photography, and the day after that I might be at a school conducting a needle-felting workshop or hopping on a plane for a book signing. No two days are ever quite the same, and that keeps work—not to mention life in general—fun and exciting. Not having a boss doesn't hurt either!
Enter below to win 8 Cozy Classics books!
a Rafflecopter giveaway