See Kate Sew partners with Gugu Guru once again to share a fantastic DIY tutorial.  This time? A lovely wall accessory for any nursery or kid's room. Want to check out more DIY projects from Kate? Click over to see the full list – lots of fun summer project ideas and our favorite DIY projects from Kate in one post!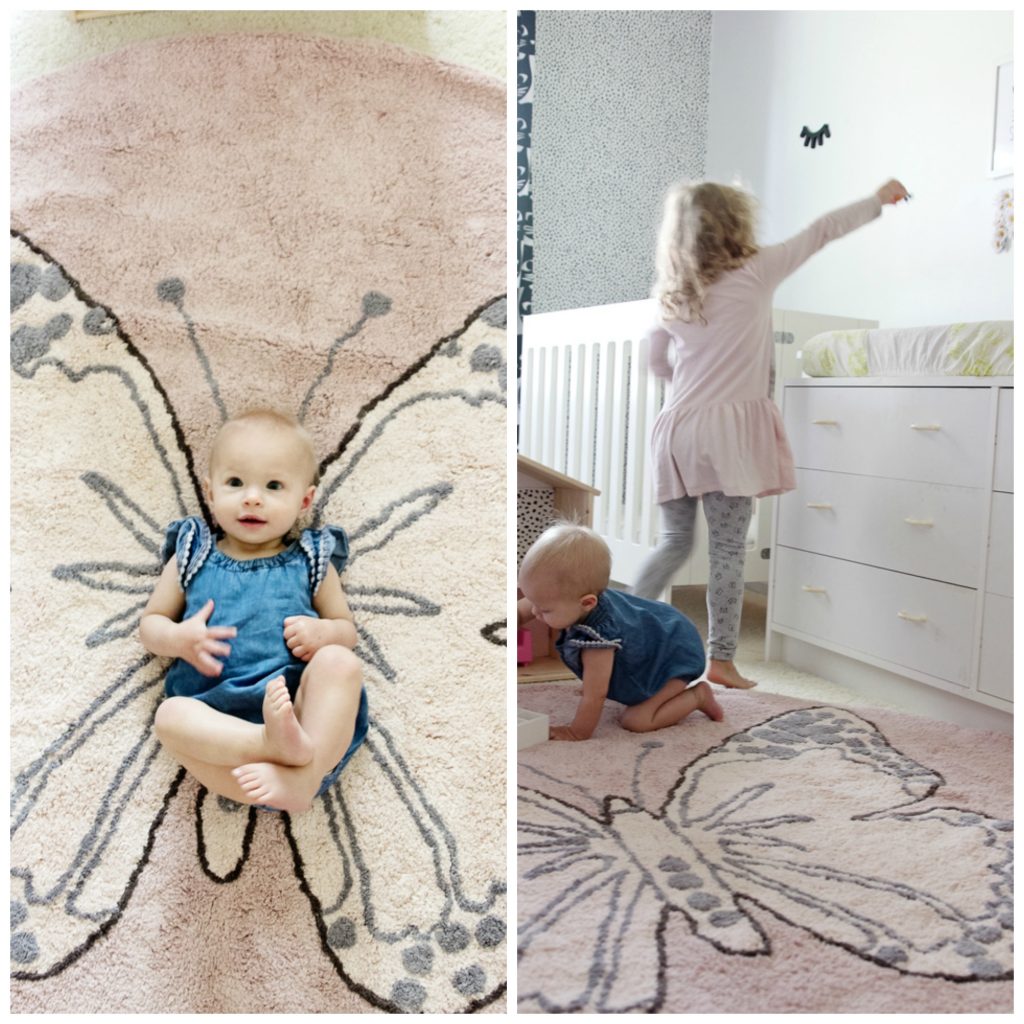 We did a little nursery refresh with a new rug and DIY wall project! This post includes a simple tutorial for a DIY Floral Letter which is a fun way to personalize your nursery with your baby's initial!
We worked with Lorena Canals and added a machine washable rug (machine washable RUG!!?) to the room! This gorgeous butterfly rug is super soft and fits in a standard washing machine, which is a total game changer for kids accessories! I love that my kids can play on this cozy rug and I can be sure it is clean!
Lorena Canals has a great selection of rugs to match any nursery theme. I loved this sweet butterfly round rug, I could see some cute photos in our future but it also goes with our feminine nursery theme!
DIY FLORAL LETTER///
Materials:
-Glue Gun
-Posterboard
-X-acto knife
You can use any type of fake flowers for this project! I loved the 70s vibe of these simple white and yellow daisies, which I purchased on Amazon. I used an old posterboard and a few other supplies. The total cost for this project was less than $8!
Instructions:
Print out letters with your font of choice in size 600pt font. (Use Low resolution printing so you don't waste ink!) I'm using a free font called Raleway in Black for a bold letter.
Cut out letters and glue to plain white pasteboard. Use X-acto knife to cut around the letter.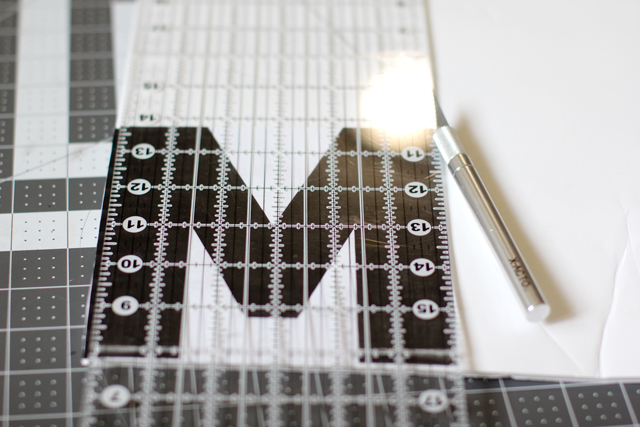 Cut off any plastic stem on your fake flowers and glue to the the letter.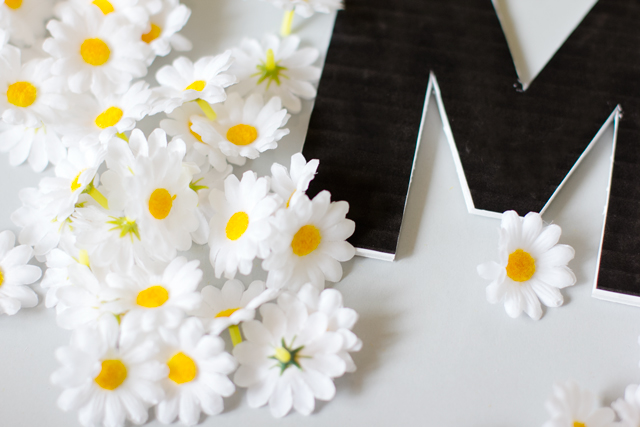 Keep gluing flowers to the letter until it is completely covered! You may want to trim a few edges of the letter to give it more shape! For this "M" I trimmed the angles at the bottom.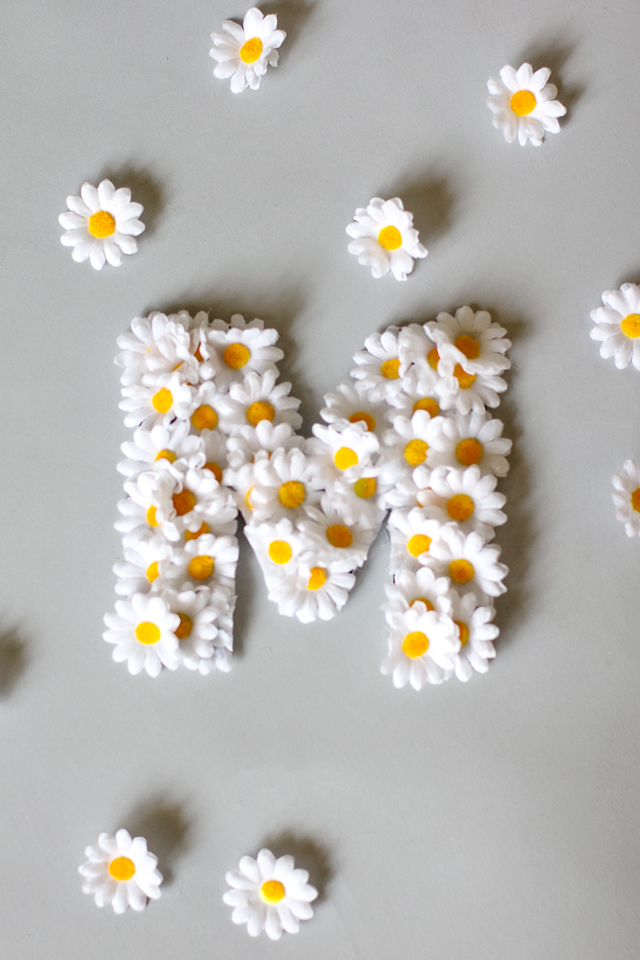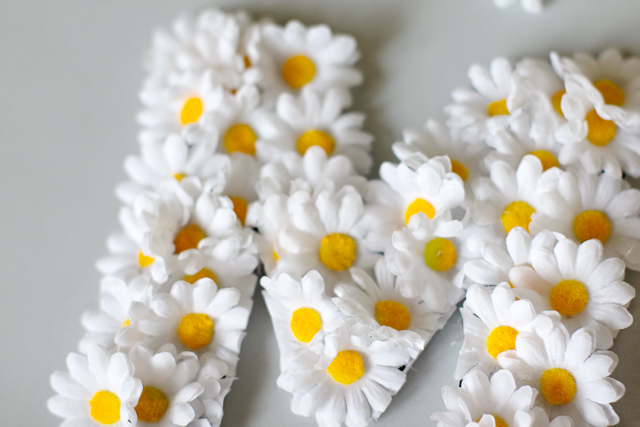 You're done! Use 3M strips to attach to a wall!