It seems as though when a baby comes along, the amount of gear you need to leave the house multiplies by 1000! We rounded up some of our favorite "on the go bottle feeding" products for getting out of the house and making sure you have everything you need to formula feed or bottle feed your little one. Plus, a giveaway at the end of the post!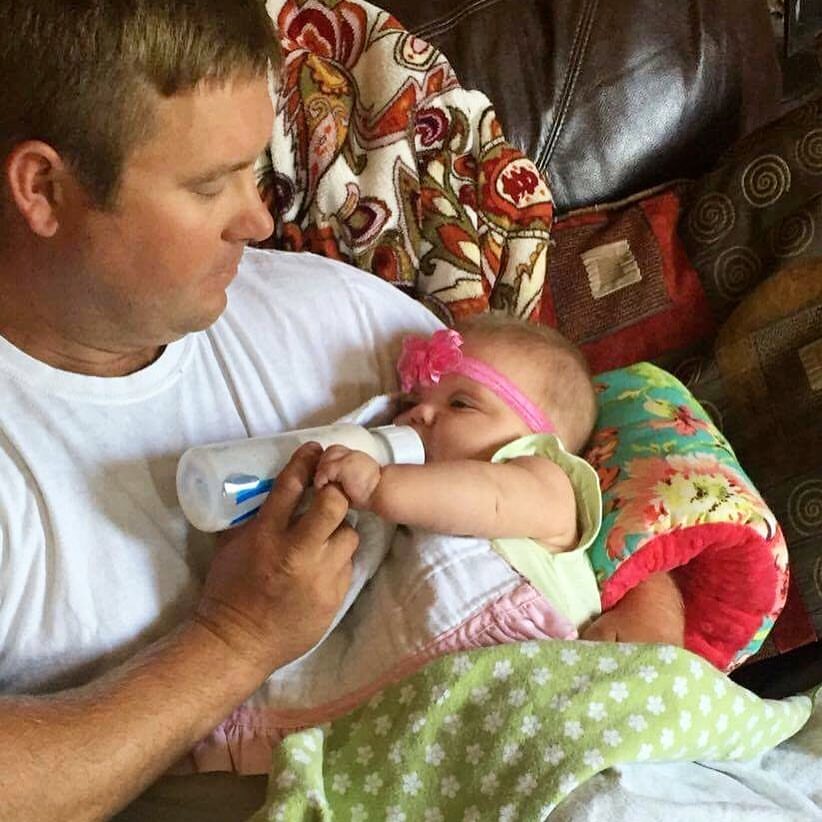 No matter if you're formula feeding, breastfeeding, bottle feeding or simply holding a sleeping baby, after a while your arm gets so, so tired. However, like all incredibly brilliant inventions, a mother invented The Nursie, which is a super soft, portable arm pillow which you wear and makes it so much more comfortable to support baby's weight on your arm! The Nursie comes in a plethora of modern prints (you can even order custom prints), is made from 100% cotton and stretches to fit most arms. It easily fits in a diaper bag and of course is machine washable. If you're heading out with baby, this makes a wonderful essential, because often times, babies can take a long time to drink a bottle, and this pillow will protect your arm from getting tired [head to the bottom of the post to enter to win one!]
If you're using powder formula, we have the most amazing product for you [editor's note: I didn't have this with my first son and I could kick myself now for that!]. This Munchkin formula dispenser is divided into three sections, with each section able to hold enough powdered formula for an 8 ounce bottle (or less). When you head out for the day, simply fill each section up with powder, bring along a regular water bottle, and you'll be good to go! You can use an insulated bottle tote, like this one from Petunia Pickle Bottom to keep your bottles warm or cold as you go out. It's easy to wash and will hold one large bottle or two small bottles.
Like what you see here? Enter to win a Nursie pillow of your choice below!