When it comes to creating your baby registry, one of the most exciting products to pick out is always the stroller – the stroller you ultimately pick has to be safe, comfortable for both baby and parent, and also reflect your personal style. Not to mention, the stroller has to be functional and last a long time, as it easily can become a home away from home when you're out and about with a little one. The GB Lyfe Travel System has all of the perfect features any new parent would be looking for: it's practical, long-lasting, safe, and very easy on the eyes.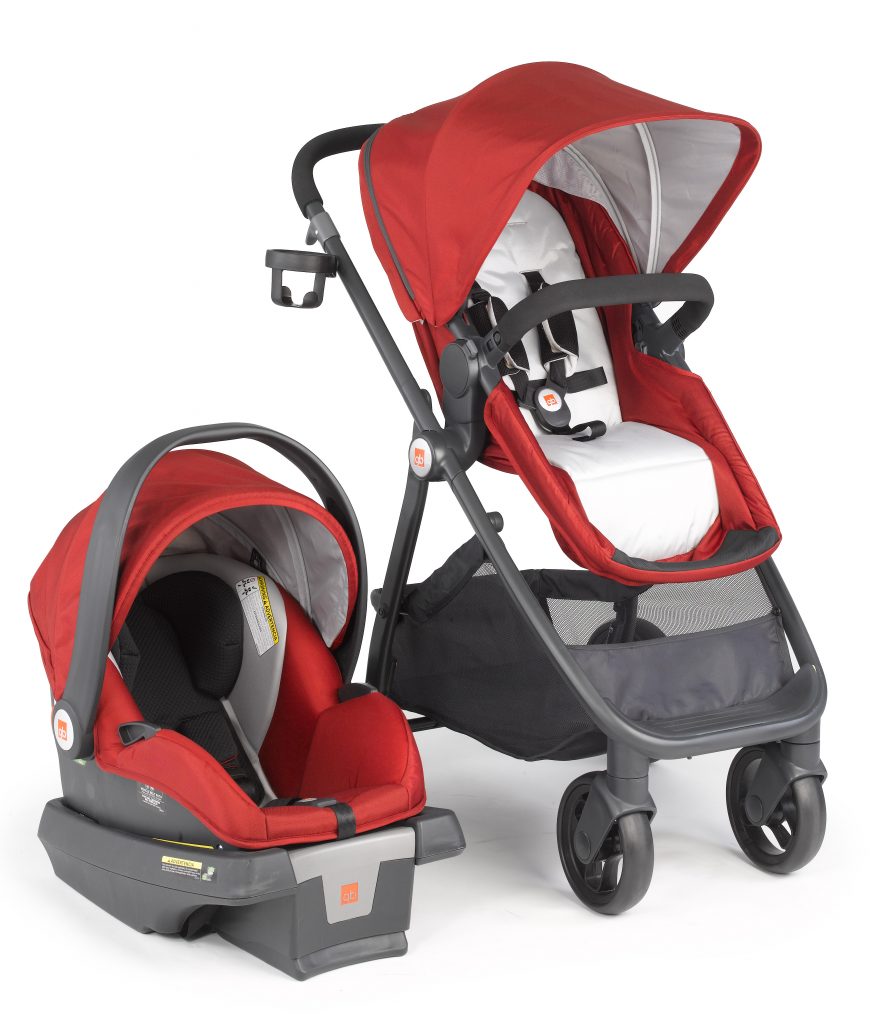 The GB Lyfe Stroller System has four convenient modes of use; you can easily use this stroller system from the time a baby is born well into toddlerhood. Included in this system is the AsanaLTE Infant Car Seat, which fits perfectly into the stroller base. With its no-rethread harness and height-adjustable headrest, this car seat is a safe and long-lasting choice for your infant. Going from stroller to car? Not to worry, the AsanaLTE also features their unique Fit Loc protection system, making car installation a snap.

As your infant grows, the GB Lyfe's stroller seat can be used as a stylish and functional European style pram! Conveniently the pram converts into a toddler seat; once your baby can sit, you can choose the rear-facing or parent-facing option for your toddler. Both options allow you to fold up the stroller with the seat attached, making it a perfect stroller for any type of family outing. With a large storage basket underneath the seat, and a cupholder for you, this stroller system is the perfect choice for long days out, errands, family vacations, or simply zipping around your city. Your baby or toddler will be safe from rain with the expandable airflow canopy, comfortable, and styling in either the Merlot or Charcoal color ways. If you're looking for functional, practical, safe, and also totally stylish, the GB Lyfe Stroller System is the ultimate choice for any parent.  Scroll down to the end of this post to watch the GB Lyfe Travel System video demo.
Register for The GB Lyfe Travel System on Gugu Guru or buy it now at Babies 'R' Us ($379.99)
Like what you see? Enter to win a GB Lyfe Travel System in this week's giveaway:
a Rafflecopter giveaway