When it comes to gifts for moms, we are all about giving self-care gifts. Often in the chaos of the baby days, mom's self-care routine can get lost, so it's always a good idea to gift any new mom you know something to help her on her self-care journey. We rounded up some of our favorite self-care gift ideas for any mom; these are ideal for baby showers, birthdays, holidays, or as a cute way to say you're thinking about them!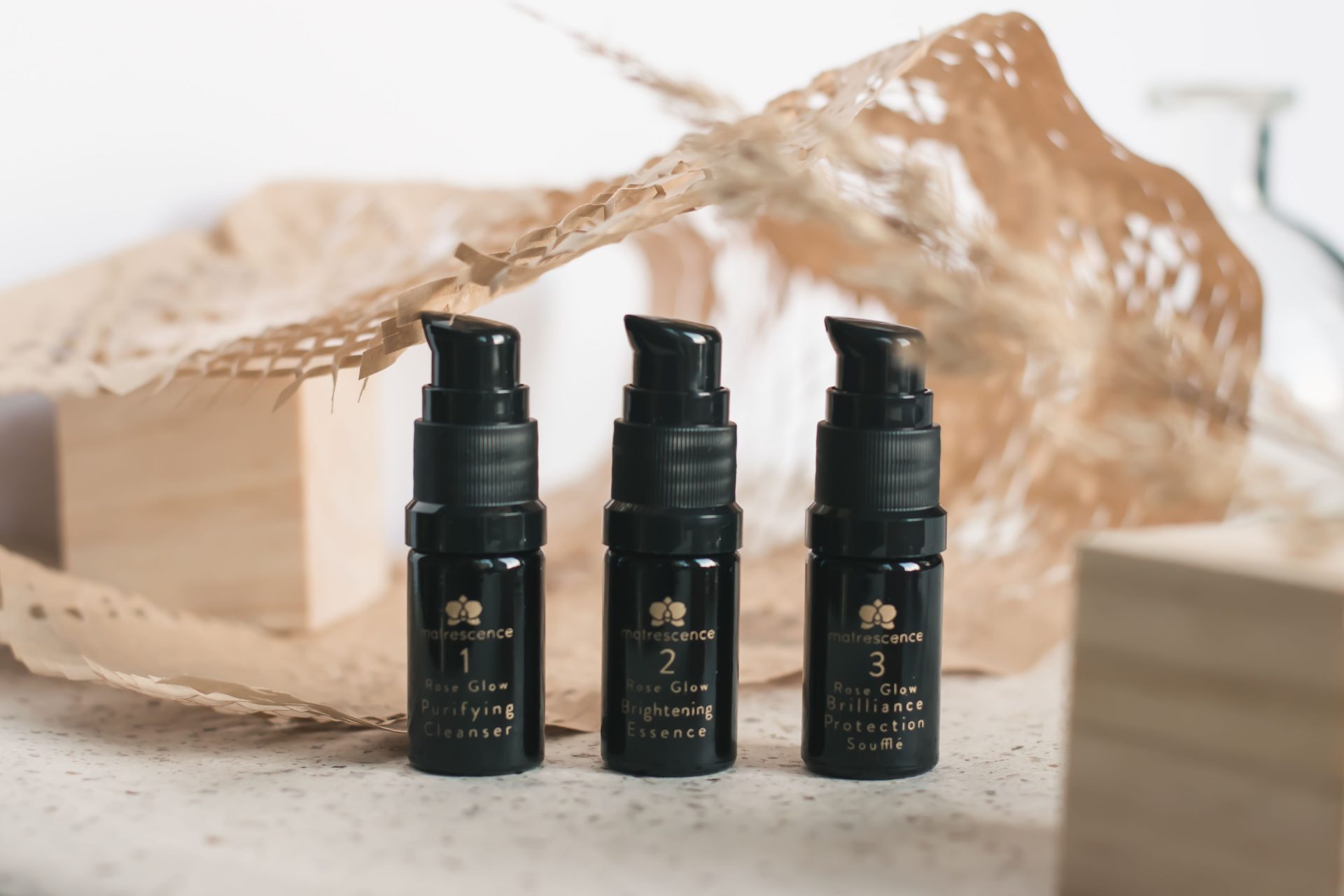 Matrescence Skin Rose Glow Mini Kit: If you're looking for the ultimate self-care gift for a new mom in your life, look no further than the Matrescence Skin Rose Glow Mini Kit. Not only is this mini kit a very functional gift for moms, but the products are packaged adorably and would make a perfect gift for a long distance friend. The Rose Glow Mini Kit is ideal for pregnant moms and beyond; the Rose Glow trio is aimed to make you feel refreshed and rejuvenated (something most moms aren't feeling!). Step one is the Rose Glow Purifying Cleanser; this gentle but invigorating treatment that cleans and clarifies without irritating sensitive skin. The result is deeply purified and perfectly balanced skin. Step two is the Rose Glow Brightening Essence; this is a nourishing and refreshing essence that instantly reveals a brighter, more vibrant glow by effortlessly dissolving impurities and dead skin. The third step, Rose Glow Brilliance Protection Soufflé, is a rich and emollient soufflé, formulated to quickly infuse hydration and brilliance while naturally preventing dark spots and hyper-pigmentation. In these gorgeous little bottles, this self-care trio is a thoughtful and very necessary gift for all moms! PS. Get $20 towards the purchase of full-size products with purchase of the mini kit.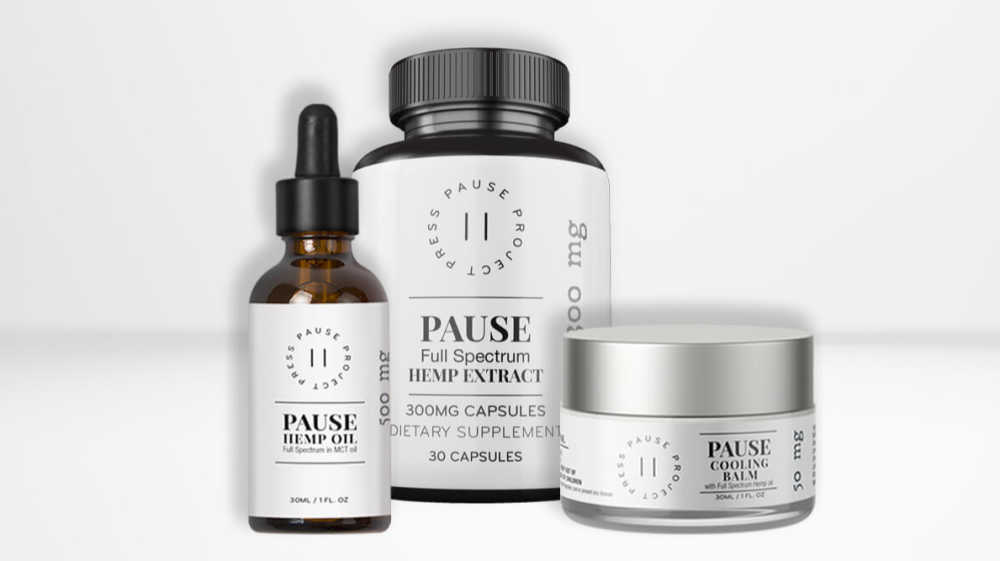 The Press Pause Project: As women and mothers, often it can be difficult to find time to simply stop and breathe or take a moment for self-care. We're excited to introduce you to the Press Pause Project for your self-care needs; Press Pause inspires women to take a moment to pause with their natural CBD solutions for stress, sleep, pain and overall balance for comprehensive health. The healing properties of CBD have presented some of the most progressive natural health benefits in health research today- including anxiety, stress, pain, tension, sleep and overall wellness- all with zero toxicity to humans and without the psychoactive effects of THC. The Press Pause Project offers CBD solutions in all forms; the Pause Tincture is a full spectrum CBD oil which is smooth, minty, and packed with benefits. The Pause Tincture meets the highest standards in the realm of cannabinoids. It features an easy to use dropper for at home or on-the-go needs. Plus, it is designed to be used in a variety of ways: food additive, dietary supplement, or topical healing. The Pause Healing Cream is infused with essential oils, arnica, and hemp extract; the therapeutic balm is formulated to allow your body a rest from pain, tension, and inflammation. Or, you can pick up the Pause Gel Capsules, and the English Breakfast CBD tea that would make a wonderful Mother's Day gift! As women, we need to do a better job of putting ourselves higher on our "To Do Lists." Press Pause's mission is to encourage one another to prioritize self-care, and to treat yourself or your tribe of extraordinary women with a gift that allows you to be your best self.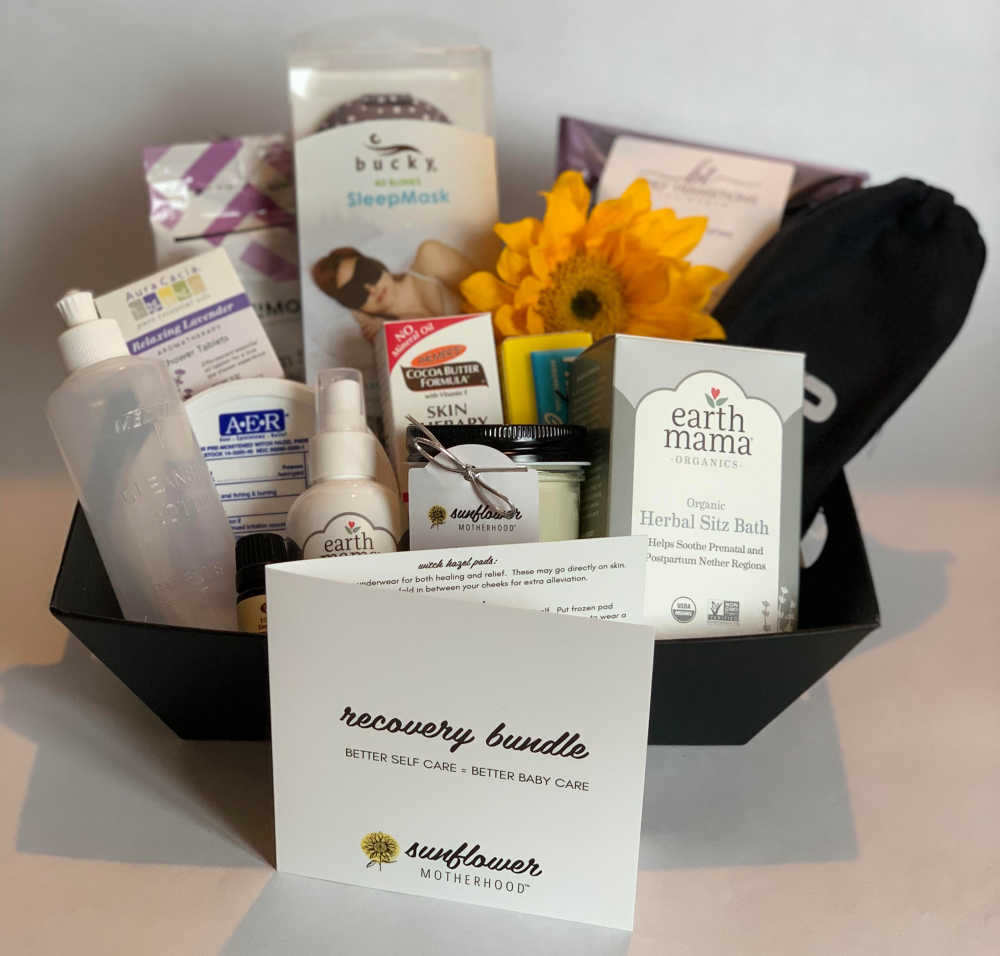 Sunflower Motherhood Recovery Boxes: It's pretty common practice that at baby showers, expecting moms receive the essentials to care for their child, but what about the basics to self-care for herself as she recovers from delivery and adapts to a new lifestyle?  We are excite to introduce you to Sunflower Motherhood, which is your one-stop-shop to gift any new mom in your life the self-care items she will need to help her on her post-partum journey, both mentally and physically. Sunflower Motherhood is all about moms; their number one goal is to ease postpartum healing for mamas and promote self care in the earliest days of Motherhood and beyond. Sunflower Motherhood was created because they believe the practice of self care for mothers, especially in those early days means she will have the tools for maternal wellness, and when mom feels confident and taken care of, she can take better care of her baby and family. We love that there are many different bundles to chose from, so you are sure to find one for the expecting mama in your life. For example, the Recovery Bundle gifts the expecting mom with all the products she might need after delivery to heal well and relieve discomfort, including herbal sitz baths, an eyemask, and stretch mark creams.  Sunflower Motherhood also has recovery bundles for c-sections, pregnancy, breastfeeding and more. If you're looking for the ultimate gift for any new mama in your life, we highly recommend Sunflower Motherhood, as there are only so many onesies one mama needs for her little one. Shine the spotlight on mama with Sunflower Motherhood and set her on a path of maternal healing, both mentally and physically. Plus, use code GUGUGURU for 15% off your order.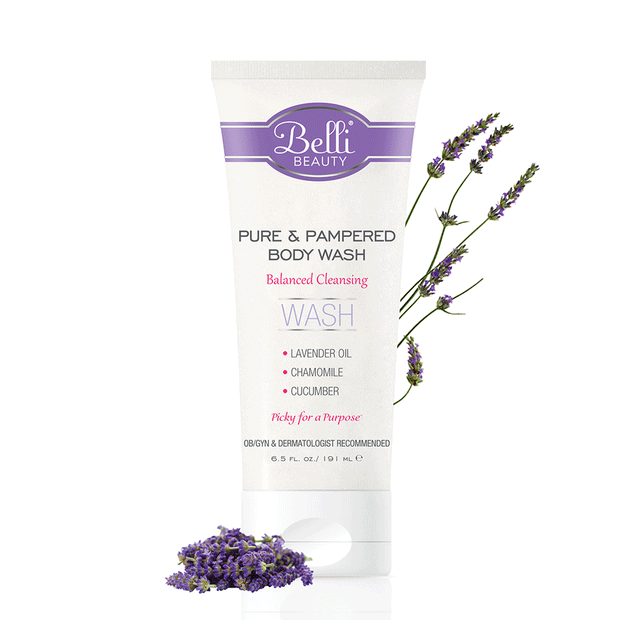 Belli Skincare: When it comes to pregnancy and postpartum, a woman's skin can go through so many changes! Indulge in a little self-care when it comes to your skin and check out one of our favorites, Belli Skincare. Belli Skincare is safe for pregnant mama, postpartum and nursing mamas – plus, it's cruelty free, which we love. If you're looking for the perfect self-care gift for a baby shower or new mom, check out Belli Skincare's Pure and Pampered Body Wash (because sometimes the only break a new mama gets is in the shower!) Balanced and nourishing body cleansing specially formulated for daily use. Gently clean skin without stripping the natural oils in your skin. Features anti-oxidant rich effective cucumber and green tea extracts that provide a fresh clean scent. Essential oil of lavender provides a relaxing, aromatherapy experience. The Belli Skincare Pure and Pampered Body Wash is truly a Body Beautiful experience with this luxurious bath or shower body wash. Plus, it is safe for Pregnancy and Nursing use too.
Looking for the perfect gift for a new mom? Check out some of our other gift guides:
Thank you to Sunflower Motherhood, The Press Pause Project and Matrescence for making this week's post possible – we are so appreciative!