This month's Cool Mom Picks Baby Registry Essentials guide features some awesome baby gift ideas for getting a baby to sleep and establishing a bedtime routine. When you create your personalized registry on Gugu Guru, you'll know the Cool Mom Pick must-haves in our product recommendations when you see this button: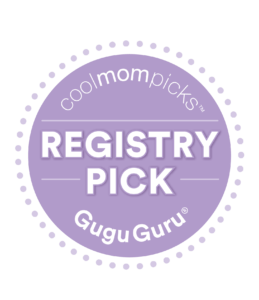 Enter to win a BittaSack, Bitta Daytime Lovie, and a DockATot and then read on to find out more about some of these must-have products for catching holiday zzz's!
a Rafflecopter giveaway

Now that it's officially "the holiday season," it seems as though life starts moving incredibly fast and everything becomes super hectic. However, it's important to help keep everything restful and calm in your baby's life so that their normal habits and patterns aren't totally thrown off. We've rounded up some product picks which will help you maintain your baby's bedtime routine this holiday season.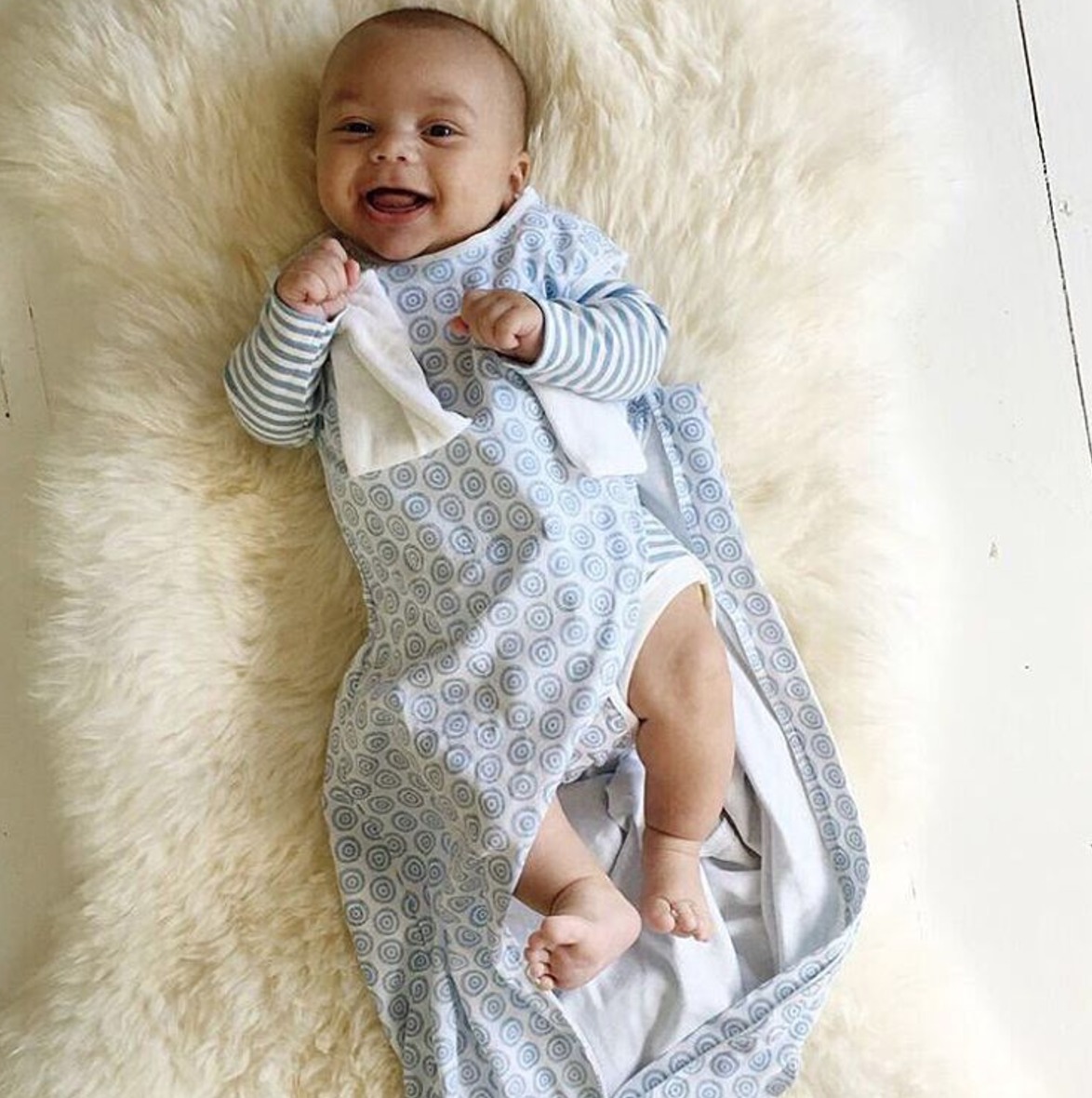 The Luxe Star + Moon Cloud Mobile from baby Jives Co: this mobile will turn your little one's nursery into a peaceful winter scene; featuring a delightful and whimsical cloud, stars, and moon, this mobile will lull your little one into a sweet slumber.

PRODUCT WIDGET – ID: 5826ffc3af09b12652e6a5bb
Bitta Kidda's BittaSack and Daytime Lovies: As you dress baby for bed, don't forget that as the weather gets colder, you'll need a safe way to bundle baby up – we love the BittaSack from Bitta Kidda. Featuring cotton velour wearable lovies your baby can safely self-soothe at night. With its diaper cover and easy to use zipper, the BittaSack makes middle of the night changes a breeze and won't twist and turn as baby moves, causing them to wake up. If you're looking for a wearable lovie for daytime use, Bitta Kidda has you covered. Their Daytime Lovies clip on to baby's clothing, are 100% cotton, come in adorable designs, and can travel with you during the holiday season

PRODUCT WIDGET – ID: 55e360e66336364329d40a00
Swaddle Blanket: If your baby still needs a swaddle, we love the colorful blankets from Buttermilk Babies; made of cotton and bamboo rayon, this swaddle will help your baby sleep and not overheat baby at night.

PRODUCT WIDGET – ID: 5827018ef3e6916699b4279a
DockATot: If you're going to be traveling a lot these holidays, the DockATot is a wonderful way to keep baby's comfy AKA "happy place" the same from house to house. The DockATot makes a wonderfully portable place for baby to lounge and snuggle. It's easily washable and can be thrown in the car without taking up any space! With the dock's womb-like environment, your baby will feel at ease in the DockATot, no matter where he or she is.

PRODUCT WIDGET – ID: 55b2c70c6336364a33e40400
Lullabies: Another wonderful way to keep baby's routine the same when traveling (or at home), is to play the same lullabies every night – the repetition of the same music pre-bed will help calm baby down and settle more easily.

PRODUCT WIDGET – ID: 5824b5c6f3e6917b0ea35b98
Baby Board Books: The same goes for reading books every night – we recommend reading the same stack of books over and over again – and luckily, BabyLit has created books which parents won't grow tired of – you can enjoy classics such as Little Women, Treasure Island, Emma, and The Odyssey with your baby.

PRODUCT WIDGET – ID: 58270243428ba06378f28807
Calming bath or baby massage: As you get baby ready for bed, try calming them down with a baby massage or warm bath – grab a hold of Oilogic's Slumber and Sleep products which contain 100% Pure Essential Oils diluted appropriately with Jojoba Oil, Castor Oil & Coconut Oil to keep skin baby-butt soft – these oils are known for their calming capabilities.

PRODUCT WIDGET – ID: 58270341af09b12652e6a625
White Noise: With a houseful of guests, or as a guest in a new house, you're going to want to help baby sleep with a soft white noise. Skip Hop's Moonlight and Melodies Nightlight Soother is the perfect companion for the hectic holiday season because it's soft noise will help baby drift off to sleep (and stay there), and its dim light will add a calming sensation to any room (even hotel rooms!)

PRODUCT WIDGET – ID: 5827050959841f413c5bbd35
Sleep Book for Parents: And, if all else fails and baby can't seem to calm down this crazy season, turn to an old favorite, Dr. Karp's The Happiest Baby Guide to Great Sleep: Simple Solutions for Kids from Birth to 5 Years. This book features simple tips which can help you keep baby on their sleep schedule, even with the non-stop traveling, shopping, and guests during this season. 

PRODUCT WIDGET – ID: 582703f2f3e691669db428ec
Second photo: Live Sweet Photography
Like what you see? Enter to win a BittaSack, Bitta Daytime Lovie, and a DockATot!
a Rafflecopter giveaway