We are always on the look-out for high-quality, functional baby gear that doesn't look like baby gear, especially for the items that will live within your home décor- (think: play yards, activity mats, etc.) and this includes nursing pillows.  Nursing pillows have been historically a donut or semi-circle shape that you fit around your waist. You select a brand for the base pillow and then can choose from a variety of different covers that fit your style.
Not one product is "right" for all moms and while nursing her first baby, Kim Williams did not feel that the popular nursing pillows out there met her needs from a functional or aesthetic standpoint. Kim wanted something more sturdy, offering more support.  She also wanted something more stylish. Kim conceptualized the perfect pillow for her, put needle to thread and Shuga Bebe Couture was born. Based on its rave reviews and wild popularity right from the start, Kim quickly realized that her nursing pillow line meets the needs of many moms.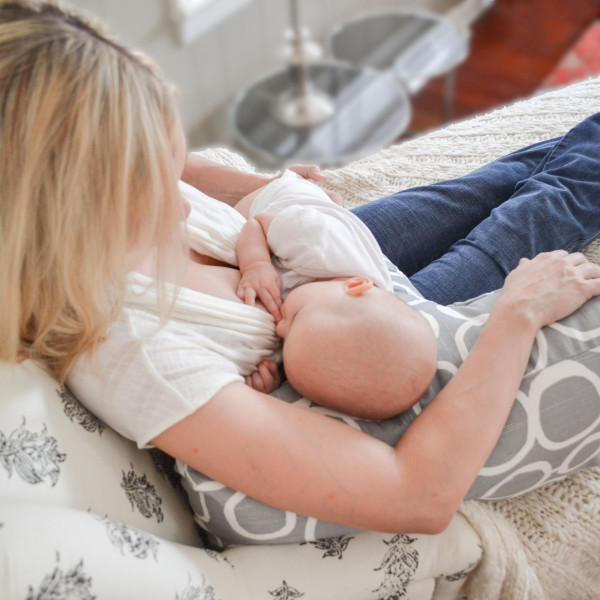 There is so much to love about these beautiful pillows but let's start first with the functional aspects, because, as is true with most baby gear, how a nursing pillow functions is truly so much more important than how it looks.  What we appreciate most about this pillow is its innovative structural design and unique shape. With other pillows, it can feel like you're wiggling into a ring-like device that still doesn't necessarily provide you or your baby the support you need to nurse comfortably. Shuga Bebe's "T" shape design wedges easily into various positions; you can rest both your arm and your baby's head comfortably on the pillow as you nurse or bottle feed.  And, if you need to multi-task while nursing, you now have the freedom to do so.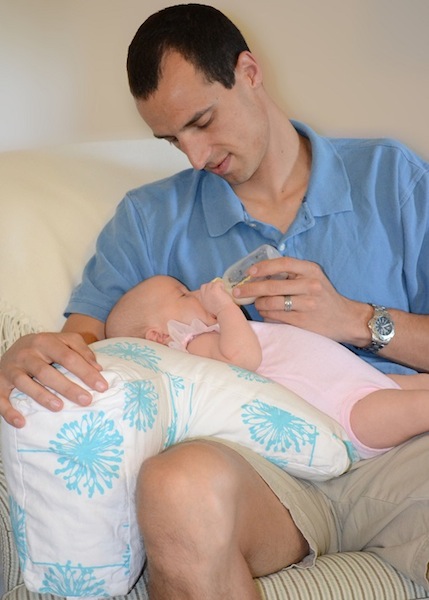 Dads give these pillows rave reviews too because they feel less awkward than some of those that you must wedge around your waist.  Let's be real here: not many daddies want to throw on a nursing pillow around their waist while they watch the game.   Shuga Bebe Couture pillows are so beautiful that you won't mind leaving them on the couch so that dad or any caretaker has easy, comfortable access and can pitch in to feed baby when needed. They won't even notice that they're using "gear".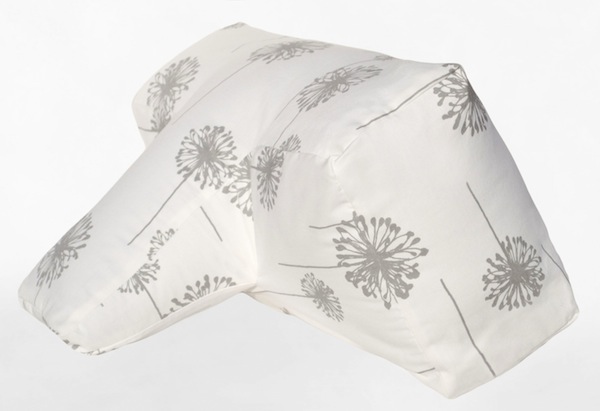 Which is a perfect segue way into the design.  The beautiful contemporary prints offered by Shuge Bebe Couture truly took our breath away.  These pillows fit seamlessly within your home décor – on your bed or couch.  One less "baby-looking" thing taking over your home is a great thing in our book.
Like what you see? Register to win a Shuga Bebe Couture nursing pillow in the print of your choice here: