During pregnancy and pospartum life, it can be overwhelming to figure out which beauty products are must-haves for your life as a mama; when you live in an urban environment, there simply isn't much room to store a ton of new products all of the time, so we asked our team of Concierge experts which beauty and wellness products are essential for new moms. Plus, all of these items can be sent to you in 2 days via Jet.com; we love using Jet for beauty and wellness items, with their free shipping on orders over $35 and no yearly membership, it makes ordering simple and easy. Have a question about a beauty and wellness product? You can call them 24/7 and talk to a real live person! Don't forget to head to the bottom of the post to enter to win $500 in JetCash, which you could spend on all of the beauty items below.
Did you see our Jet City Baby Picks for On-the-Go Living and Feeding Picks?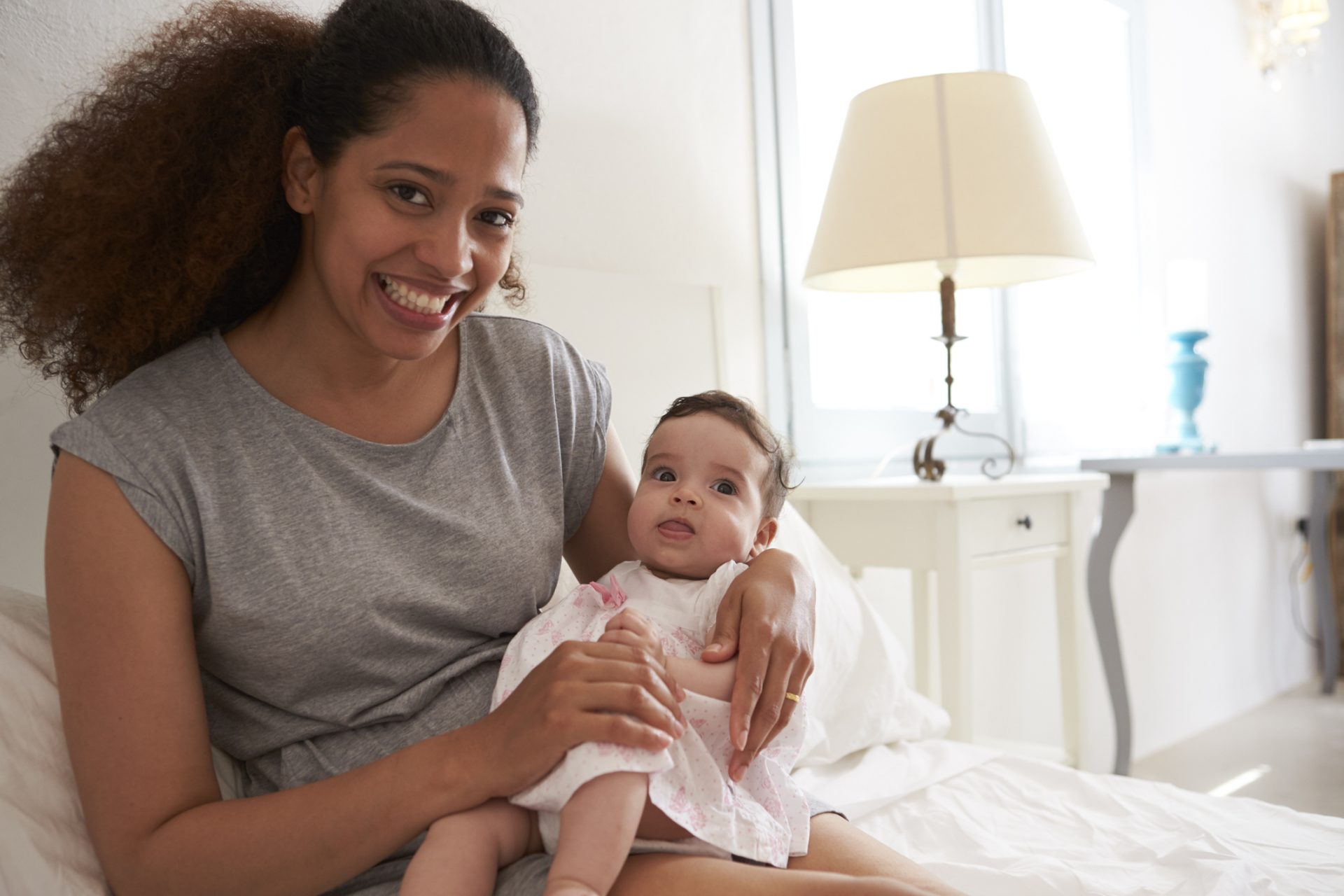 Love Beauty and Planet Juicy Grapefruit Volume and Bounty Dry Shampoo –  Because sometimes mom won't have time to shower. Dry shampoo is definitely a must-have for that postpartum phase but you'll want to make sure that it's a safe formulation. Luckily Love Beauty and Planet Juicy has you covered – it's vegan, recyclable, not tested on animals and uses No silicone or dyes.
As Seen on TV Sleep Styler Hair Curlers – As a busy working mom trying to get your hair done in the morning is not an easy task. You might need to pump, pack the diaper bag, get breakfast going, and still get yourself ready. The As Seen On TV Sleep Styles Hair Curlers, allow you to curl your hair while you sleep. Now that 20 minutes you spent curling your hair can be used for some extra shut eye. – Gugu Concierge planner, Jessica Zablan of The Birth and Baby Company 
Babo Botanicals Clear Zinc Sunscreen SPF 30 – City life requires sunscreen for the whole family. We're big fans of Babo Botanicals sunscreen which is safe for baby's skin and made without dairy, soy, peanuts, almonds, walnuts, SLS, sulfates, parabens, phthalates, fragrances, dyes, sodium chloride, formaldehyde, MEA, DEA, TEA, or most common allergens.
Babyganics Bubble Bath, Chamomile Verbena – Of course, you'll also need shampoo and body wash to actually get baby to be squeaky clean and for this, we recommend the Babyganics Bubble Bath in Chamomile Verbena.
Derma E Hydrating Eye Creme With Hyaluronic Acid – Because it uses Hyaluronic Acid found naturally in the body, DERMA-E's Eye Brightening Creme is safe to use for nursing moms and will make any sleep deprived set of peepers look much more refreshed.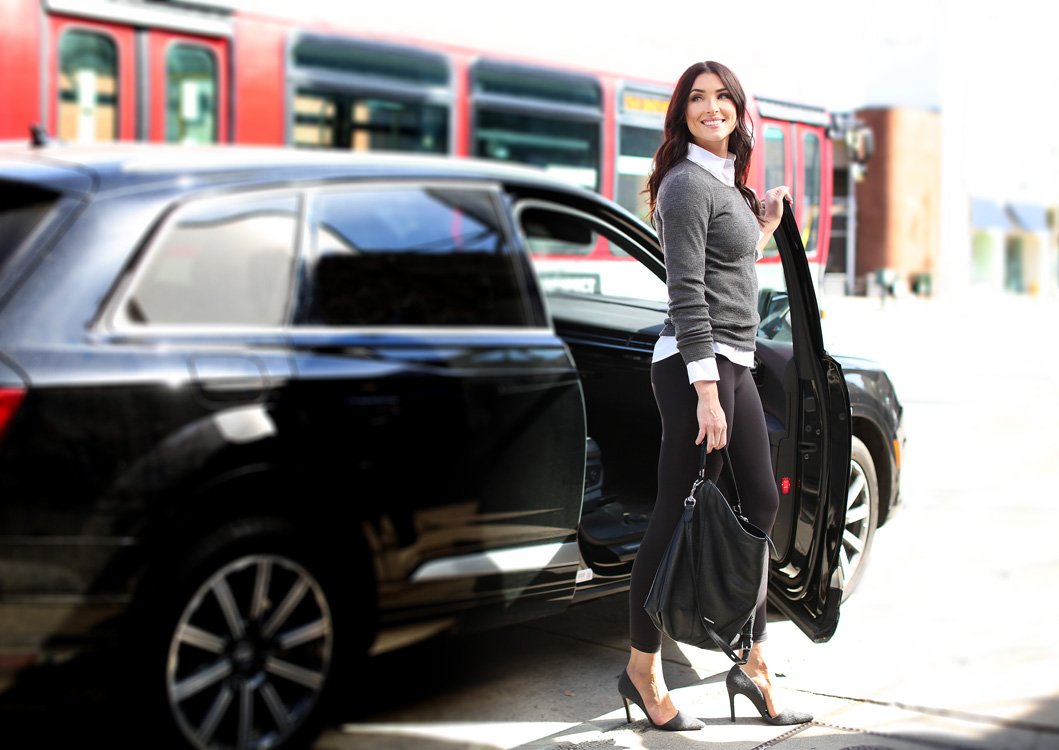 Belly Bandit Mother Tucker Leggings – What woman doesn't need a pair of black leggings, period?  These Gugu Guru favorites have a compression layer to smooth and shape your postpartum mom bod too. Win, win. 
FILA Stability Ball w/ Pump – Yoga balls are must-haves for pregnancy fitness, inducing labor and then after labor bouncing a fussy baby.
Boobie Bar Blueberry Coconut, The Original Herbal Lactation Bar – Eating just one Boobie Bar a day fulfills a daily dose of milk-boosting herbs that a breastfeeding mama needs. Throw these bars in your purse, diaper bag, or pocket so you can deliciously keep your supply up all day, no matter what you're doing.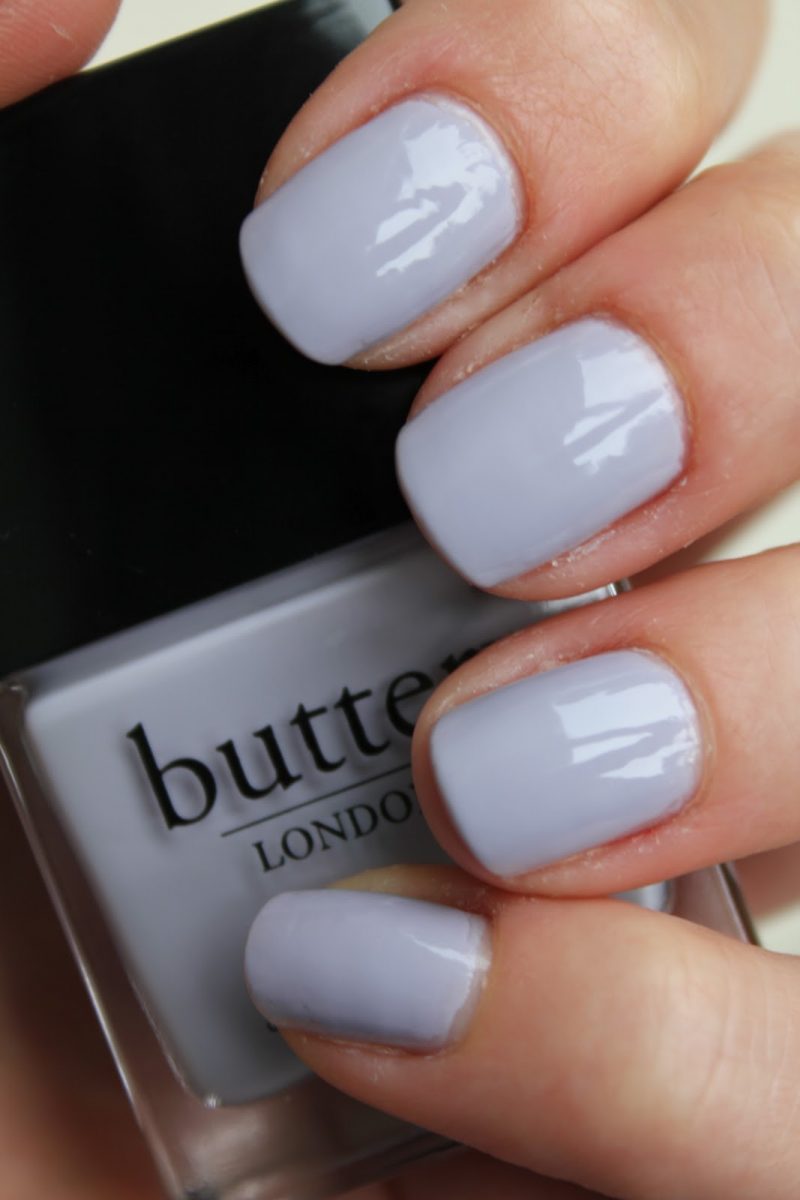 Butter LONDON Nail Lacquer, Kip – Regular manicures during pregnancy are a must. When you head to the salon, bring a shade from fashion forward nail brand Butter London.  Mums-to-be will love the name as well as the consciously made 3-free formula.
DERMA E Vitamin C Micellar Cleansing Water – What began in a small health food store in Southern California is now one of the largest natural facial care brands in the United States. Derma E 's core belief is that skin health can be visibly improved through the right combination of potent vitamins, wholesome nutrients and exceptional ingredients.
e.l.f. High Definition Powder, Soft Luminance – With one of the highest non-toxicity ratings in the Skin Deep database, you can feel confident wearing this powder during pregnancy and when you're nursing.  Plus the e.l.f. line dispels the myth that you have to pay a fortune to get non-toxic cosmetics.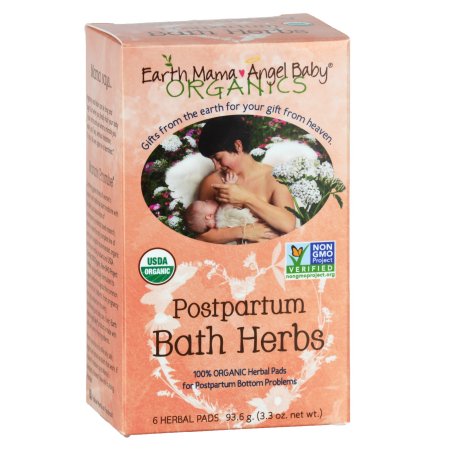 Earth Mama Angel Baby Organics Postpartum Bath Herbs Pads – Earth Mama was founded by a nurse, herbalist, and real mother who believes mamas, babies and families have a right to safe, herbal, zero toxin products. Safety is the utmost important priority; every product is made with only natural and organic, worry-free ingredients. These herbs will help to soothe new mamas by easing postpartum discomfort and soreness.
EOS Lip Balm, Sweet Mint – We're super fans of the EOS brand because of its safe formulations that are both paraben and petroleum free.  The  aromatherapy of this sweet mint flavor could also help queasy, morning-sick tummies.
Mumsie Maternal Skin Care Stetch Mark Relief Oil, 5 Oz – Your belly does some serious stretching during those nine months. Give it some relief by gently rubbing this heaven-sent elixir of nourishing oils to stave off the itchies as well as help keep stretch marks at bay.
First Aid Beauty Ultra Repair Cream – Hormones can wreak all sorts of havoc on your skin. Just like its label suggests, this First Aid Beauty Ultra Repair Cream is fab. It's non-toxic and paraben free, plus it will help to soothe and hydrate dry, itchy pregnancy or postpartum skin.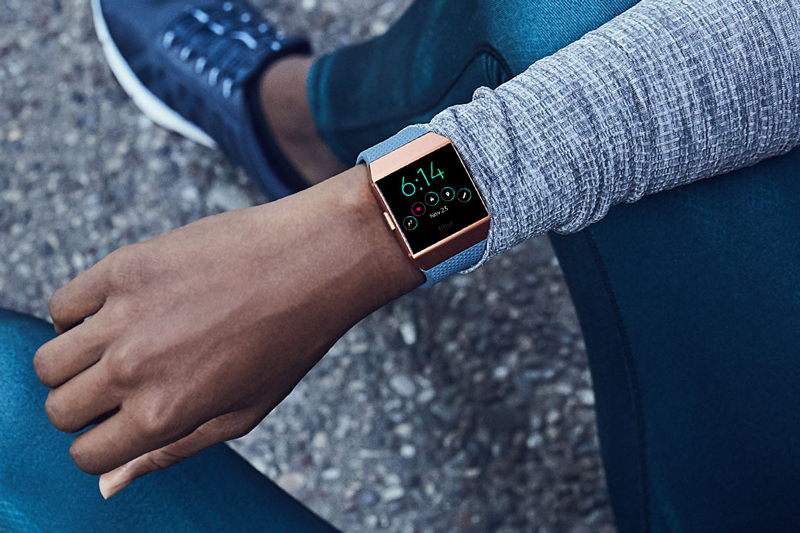 Fitbit Ionic Smartwatch – A Smart Watch is a great investment for new parents. They have everything they need on their wrist. Plus, with FitBit you can start a friendly competition with your friends to see who gets the most steps in. – Gugu Concierge planner, Jessica Zablan of The Birth and Baby Company 
FridaBaby Bitty Bundle of Joy Fuss-Busting Starter Kit – Gugu Guru LOVES FridaBaby products. The Bitty Bundle of Joy Kit  is the perfect gift for new moms and moms to be in preparation for their little one. This kit features everyday essentials for you and your newborn like the absolute must-have NoseFrida Booger Buster and more.
Premama Prenatal with DHA Multivitamin Gummies – What can we say? All expectant mamas need a great prenatal vitamin in their lives. We love these tasty gummies from Premama that are a complete multivitamin with DHA and way easier to take than a big pill.
Tom's Of Maine Original Care Deodorant – Ingredient safety in personal care and cosmetic products is important all-around but especially for pregnant and nursing mamas.  Tom's of Maine neutralizes odor and absorbs moisture without aluminum, parabens, or synthetic fragrances.
17 oz Double Wall Vacuum Insulated Stainless Steel Sports Bottle – New mothers, especially those choosing to nurse need to stay hydrated. This water bottle will keep cold for 12 hours.
Conair 1600W Wall Mount Hair Dryer, White – It's amazing how much better you can feel after a good blow-out. While we highly recommend treating yourself to as many salon blowouts as possible, we know realistically that getting out of the house becomes harder and harder when you're with child. This wall-mounted hairdryer is a space saver that packs a punch.
Summer Infant Complete Nursery Care Kit, Unisex – Minimalist parents will be happy to know that you can get all of your health and grooming essentials in one fell swoop with the Summer Infant Complete Nursery Care Kit.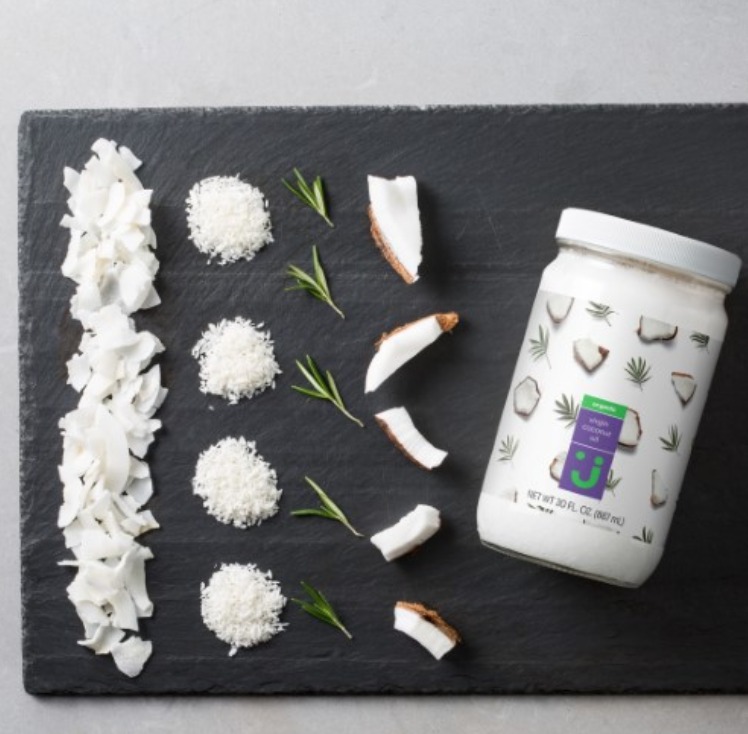 Uniquely J Organic Virgin Coconut Oil – A must-have for any pregnant or lactating mama, coconut oil is chock-full of healthy fatty acids that super charge your breast milk or get a head start on building a rich supply. 
Don't forget to enter to win $500 in JetCash below!
This post may contain affiliate links