Jet City Baby Picks: Living picks because when it comes to living in an urban environment, it can often be hard to figure out not only what fits and works in your dwelling, but how to get everything you need to your apartment or condo in a city living situation. Lucky for urban parents, Jet.com has everything you need to outfit both your house and baby! We've asked our team of Concierge experts what living products are essential for new babies and families. Plus, all of these items can be sent to you in 2 days via Jet.com; we love using Jet for living necessities, because you can browse their website in the middle of the night and have everything to your apartment in 2 days! Plus, with Jet's free shipping on orders over $35 and no yearly membership, it makes ordering simple and easy. Have a question about any of these living essentials? You can call them 24/7 and talk to a real live person! Don't forget to head to the bottom of the post to enter to win $500 in JetCash! 
Check out our other Jet City Baby Picks for Sleeping Essentials, Beauty and Wellness, feeding, and on-the-go. 
3 Sprouts Kangaroo Storage Box – Storage is a non-negotiable if you want to live an organized life with baby.  We love the 3 Sprouts brand and the line's whimsical designs. This storage box is spacious and one you won't mind having out on display.
aden + anais serenity star – This 5-in-1 piece of gear for the nursery is great for the smallest or biggest spaces. The Serenity Star is a stylish clock, nightlight, room temperature indicator, feeding diary and sound machine all in one so parents don't to have find places for multiple devices in the nursery.
aden by aden + anais washcloth set, dove – Gentle, soft and beautiful patterns from trusted brand aden + anais. Each cloth has an attached loop so you can easily hang it to dry.
Baby Aspen Let the Fin Begin 4-Piece Bath Gift Set – Whether for your home or for your summer weekends at the beach, this unisex towel gift set from Baby Aspen is adorable and super soft.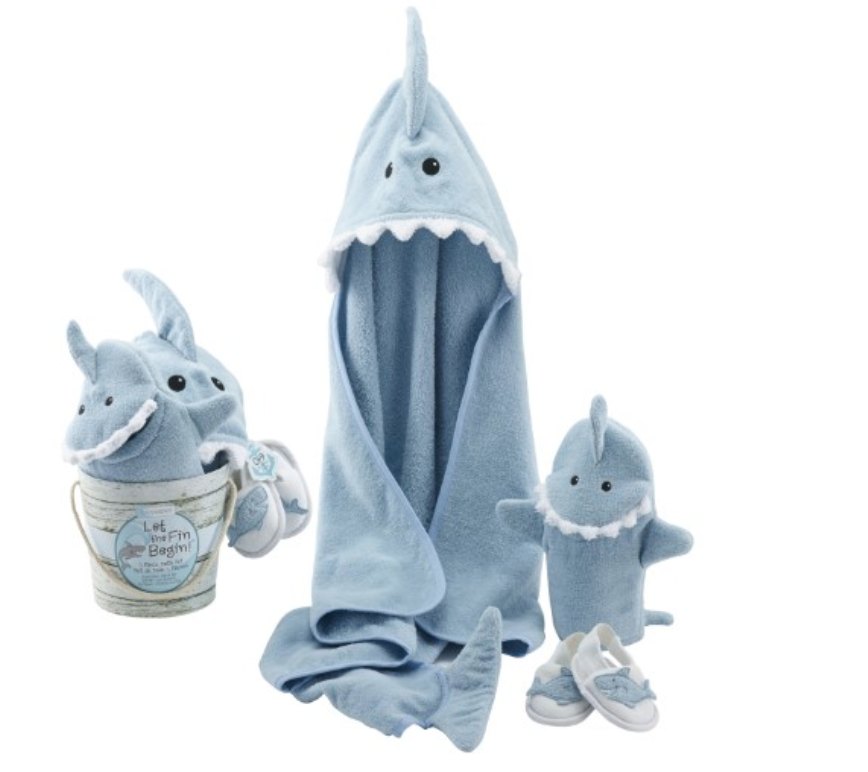 Babyletto Dottie Bookcase – The Dottie bookshelf from Babyletto provides ample storage for smaller spaces. What we love most about this modern design is that it's lower to the floor, which is a lot safer plus you can customize the look.
Bamboo Bae 7 Baby Washcloths – We suggest have multiple packs of these super soft baby washcloths (that get softer with every wash.) Because they're reusable, they're friendly to the planet and your wallet. Because they're non-toxic, gentle and free of dyes, they're friendly to your family.
Burt's Bees Baby Organic Knit Terry Infant Single Ply Hooded Towel, Cloud – The Burt's Bees line is eco-friendly and high quality at a value, making it one of our favorite brands across the board. This super soft organic hooded towel is a must have for your babe's bathtime.
Burt's Bees Baby Organic Solid Footed Coverall + Knot Top Hat Set, 3M, Cloud – The Burt's Bees line is eco-friendly and high quality at a value, making it one of our favorite brands across the board. This adorable coverall and hat set is perfect for bringing baby home.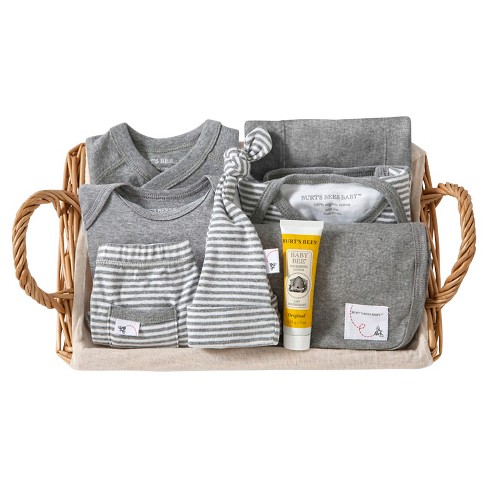 Burt's Bees Baby Organic Take Me Home Basket – Heather Grey – The Burt's Bees line is eco-friendly and high quality at a value, making it one of our favorite brands across the board.  This awesome basket includes all the essentials you need for baby's first days in the world.
Crane Ultrasonic Cool Mist Travel Humidifier – For creating a healthy, peaceful sleeping environment we highly recommend a humidifier. For small spaces and parents on-the-go, our favorite hands-down is the Crane Travel Humidifier.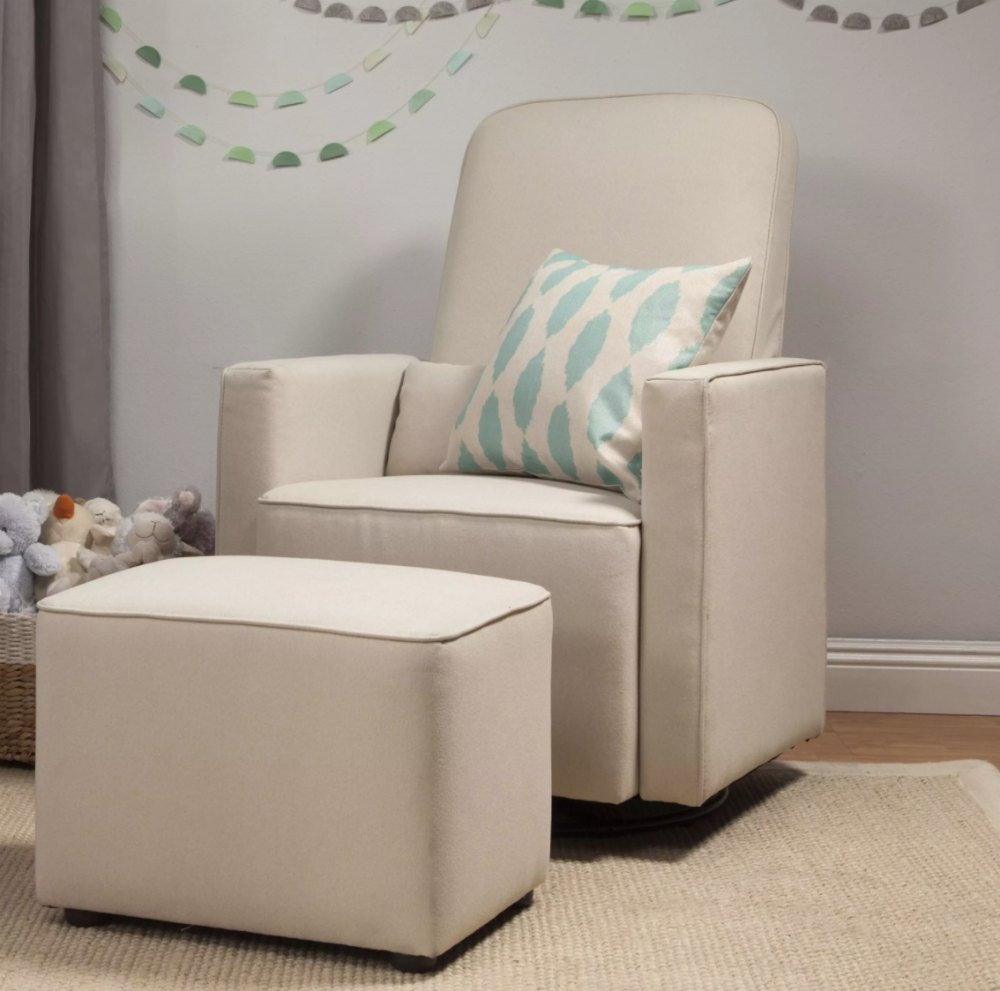 DaVinci Olive Upholstered Swivel Glider with Bonus Stationary Ottoman – Cream – If you have the space, we recommend a rocker/recliner chair like this Olive Upholstered Swivel Glider and Ottoman from DaVinci. This could be a must-have if you plan to nurse (you'll need a comfortable place to do so) and if you have a separate nursery for baby.
DecMode Charming Seagrass Basket – Set of 3 – Storage is a must-have when you have a baby, be it for blankets, books or toys. We love the boho look of these DecMode Charming Seagrass Baskets that come in a set of three (3.) 
Dyson V8 Absolute Cord-Free Vacuum Cleaner – Having a trusty vacuum is a non-negotiable when you have a little one in the home.  This Dyson V8 cordless vacuum is compact and hassle-free. It provides 40 minutes of cleaning time to suck up all the dirt, allergens and choking hazards off your floors.
finn+emma footie [arrows] – Super soft footies for when baby is lounging around the home or when you're out and about are a layette essential.  We love the heirloom quality, organic boho designs of finn+emma.
finn+emma kimono & pant set [giraffe] – Kimono sets for baby are a layette essential.  We love the heirloom quality, organic boho designs of finn+emma.
Gerber Baby Prefold Birdseye Reusable Diaper with Pad, 10pk – We've said it before and we'll say it again – our favorite burp cloth is actually labeled as a cloth diaper. The Gerber Birdseye 10-Pack Organic Cotton Prefolded Diapers absorb spit-up and fast, plus are quick drying. Our advice? Keep them all around the home. You will thank us later.
Gerber Newborn Baby Onesies Brand "Grow With Me" Short Sleeve Bodysuits, 12pc Set – Skin-friendly undergarments are a necessity for your little to wear alone or for layering and we suggest keeping it practical with this  Grow With Me 12-Piece White One Piece Short Sleeve Underwear Set from Gerber.
Keekaroo Peanut Changer – Vanilla – This modern changer wipes clean, takes up minimal space and does not require any extra covers.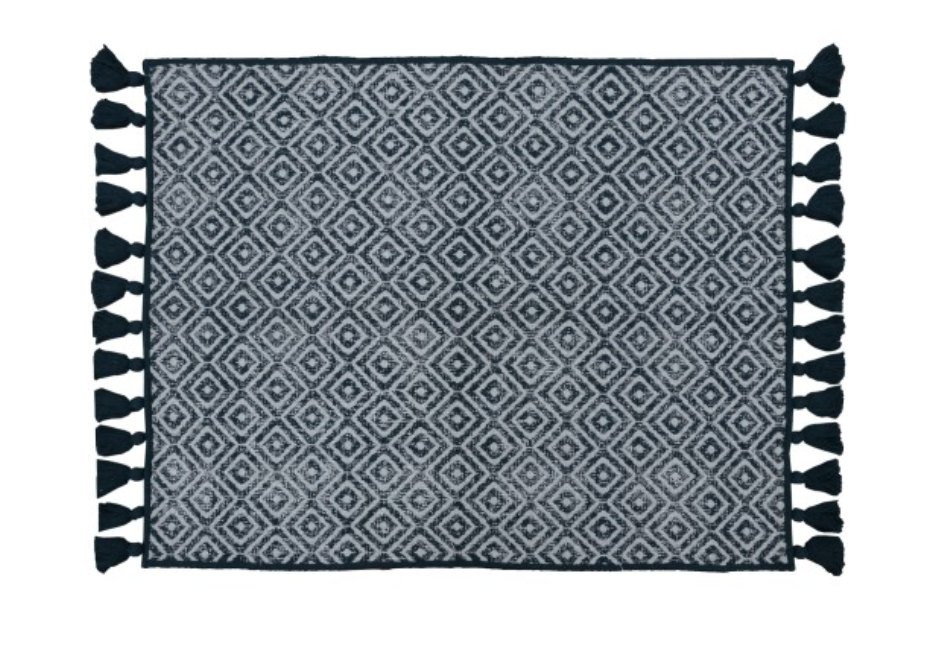 Better Homes and Gardens Glitterati Accent Recycled Fibers Rug – These recycled rugs are not only eco-friendly but super stylish.  Ideal for hardwood floors to provide a soft spot for baby or to lay over existing carpeting.
Marpac Dohm-DS Original Sound Conditioner, 1 Ct – Take sweet sleep with you in your apartment or on your travels with this amazing white noise machine. The adjustable tone is gentle and decidedly not annoying, while being loud enough to drown out the ruckus of the hotel room next to yours. – Gugu Concierge planner, Victoria Facelli of Durham Lactation 
Munchkin Bath Toy Scoop – The last thing anyone needs is to be tripping over moldy bath toys. These Munchkin bath letters will provide hours of mold-free fun and the toy scoop doubles as an easy clean-up plus storage device.  This set comes with the adorable spout guard to keep your little safe too – bonus!
Puj Hands Free Cotton Hooded Infant Towel – With the Puj Hug's interlocking silicone tabs, you can keep baby snuggly warm, while you safely pick him or her up using two hands.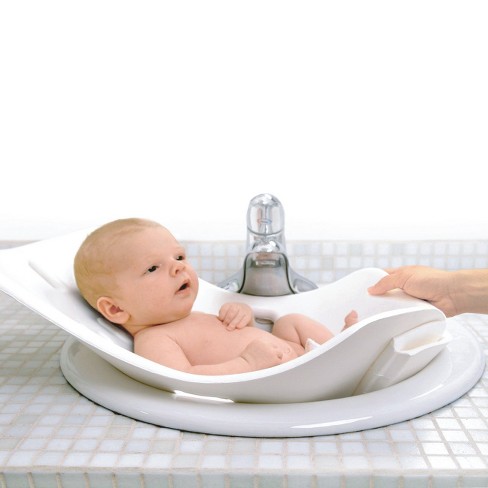 Puj Infant Bath – A compact infant bath that fits in most standard sinks and easily hangs flat to dry.
Ubbi Steel Diaper Pail, White – You'll want to keep the diaper smell contained, especially if you live in smaller quarters or share a room with baby. Our absolutely favorite is the Ubbi diaper pail, which does not require any special bags or liners.
Urbini 4-in-1 Nesti Play Yard – When living in the city you might be a little short on space. The Urbini 4-n-1 Nesti Play Yard gives you a changing table, a space for baby to sleep, a place to put baby down while you run to the bathroom, and it's easy to throw in the car and go! – Gugu Concierge planner, Jessica Zablan of The Birth and Baby Company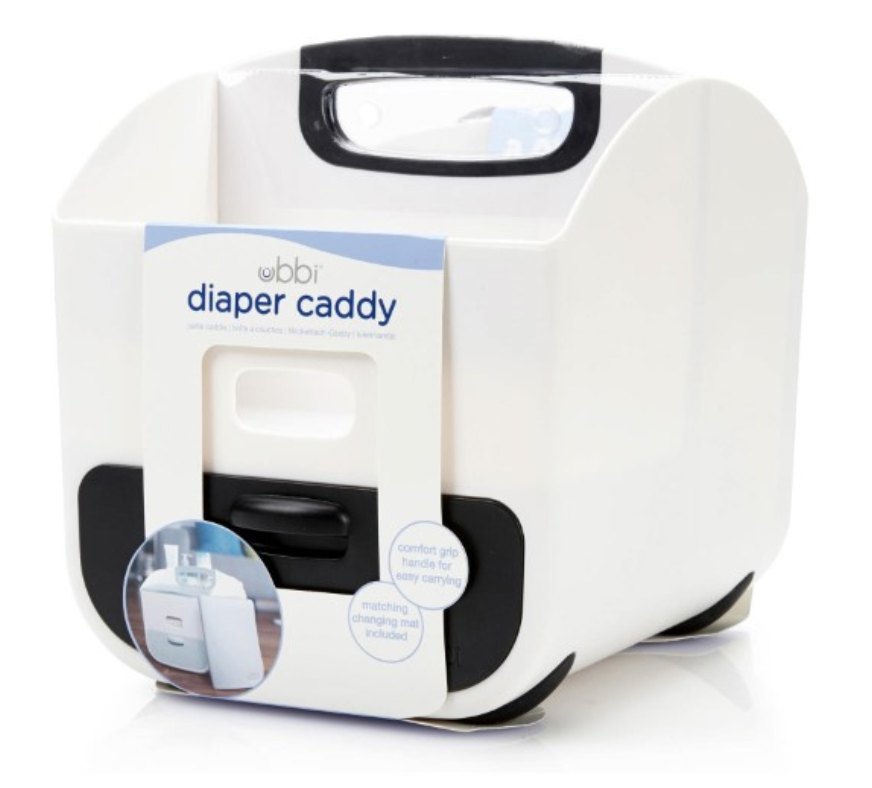 Ubbi Diaper Storage Caddy and Changing Mat – The Ubbi diaper caddy provides parents with convenience, durability and accessibility by having all the diapering supplies organized in one portable storing unit.
Uniquely J Fragrance Free All Purpose Cleaner – A non-toxic cleaner is a must for your home. this cleaner is safe to use on hard non-porous surfaces like tubs, tiles, counters, cooktops, and appliances. And because it contains plant-based ingredients and is free from harsh chemicals like formaldehyde and chlorine, you'll feel good about having it around.
Uniquely J Fragrance Free Laundry Stain Remover, Clean Living, 28 Oz – From yucky burp cloths and diaper explosions to your baby starting solid foods – stains are an inevitable part of parenting and you'll need a good stain remover.  This one from Uniquely J contains plant-based ingredients, and it's free from harsh chemicals like formaldehyde and chlorine.
Uniquely J Fragrance Free Wood Floor Cleaner, Clean Living, 28 Oz – Got hardwood floors in your home? No problem. This powerful formula contains plant-based ingredients, and it's free from harsh chemicals like formaldehyde or chlorine, so it's safe for you and your family – including crawling infants and fur babies.
Uniquely J Peruvian Single Serve Coffee, Organic and Fair Trade, Medium Roast – Coffee is any new parent's best friend.  We love this 100% organic fair trend blend from Uniquely J. This one is single serving size that fits with any Keurig 2.0 model.
Uniquely J Disposable Coffee Cups with Lids, 16 Oz, 16 Ct – Want to take your morning coffee or afternoon tea to go? Uniquely J Disposable Double Wall Coffee Cups are the paper coffee cups you need. These are not just any disposable cups with lids they are double wall paper cups, which means you will not need a sleeve to protect your hands. Just make sure your stroller has a cup holder.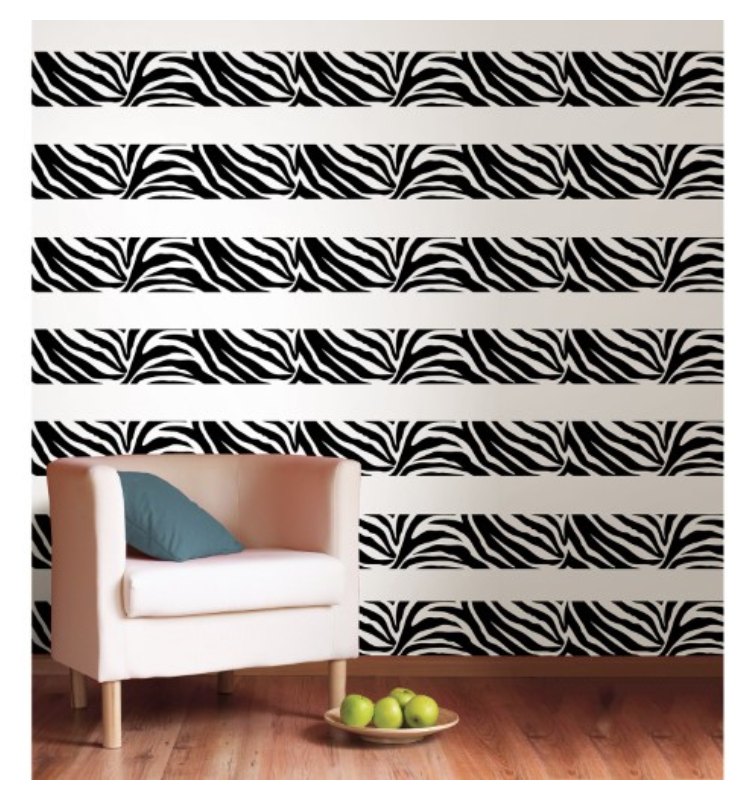 WallPops Zebra Stripe Decal – Nothing spruces up a small space like wallpaper but sometimes when renting, putting wallpaper up is not possible. We love these genius decals that go on and come off easily – change them up as often as you'd like!
Enter below to win $500 in JetCash to spend on anything you see here!
City Baby Picks Giveaway