See Kate Sew is a much loved mama around Gugu Guru, and today we get to see Kate in a whole new LuLaRoe light! Kate is a huge fan of LuLaRoe and sells the super soft clothing that is ideal for maternity and postpartum wear. 
After three pregnancies, I am always on the hunt for good clothing for pregnancy and postpartum! Even though I'm not currently, pregnant, it's just always on my mind. Luckily, the maternity clothing industry has changed a ton since my first son was born 7 years ago! But it still takes some adjusting!
I'm especially sensitive to the struggles of body issues as the body changes during and after pregnancy. The postpartum period is especially rough and I've found that making sure your wardrobe is ready for postpartum can be a game changer in your susceptibility to postpartum depression and just general ease of newborn life! Feeling okay about yourself after a long 9-months is hard but possible! Make sure your closet is full of easy, functional, comfortable clothes (that fit!) and you'll have a leg-up on the postpartum period! Less worries and more snuggles!
LuLaRoe is a clothing brand that creates unique clothing in flattering styles! The unique thing about their brand is that they only print 5000 of each print and split them across styles and sizes so when you find something you love you it's not likely you'll ever see it on someone else! It's fun knowing that your clothes are unique and they'll become your favorite pieces! I started selling LuLaRoe a few months ago and wished I had had it when I was pregnant. LuLaRoe is sold through independent retailers, mostly stay-at-home moms, which makes it extra fun!
Here are my top 5 LuLaRoe styles for MATERNITY and POSTPARTUM wear!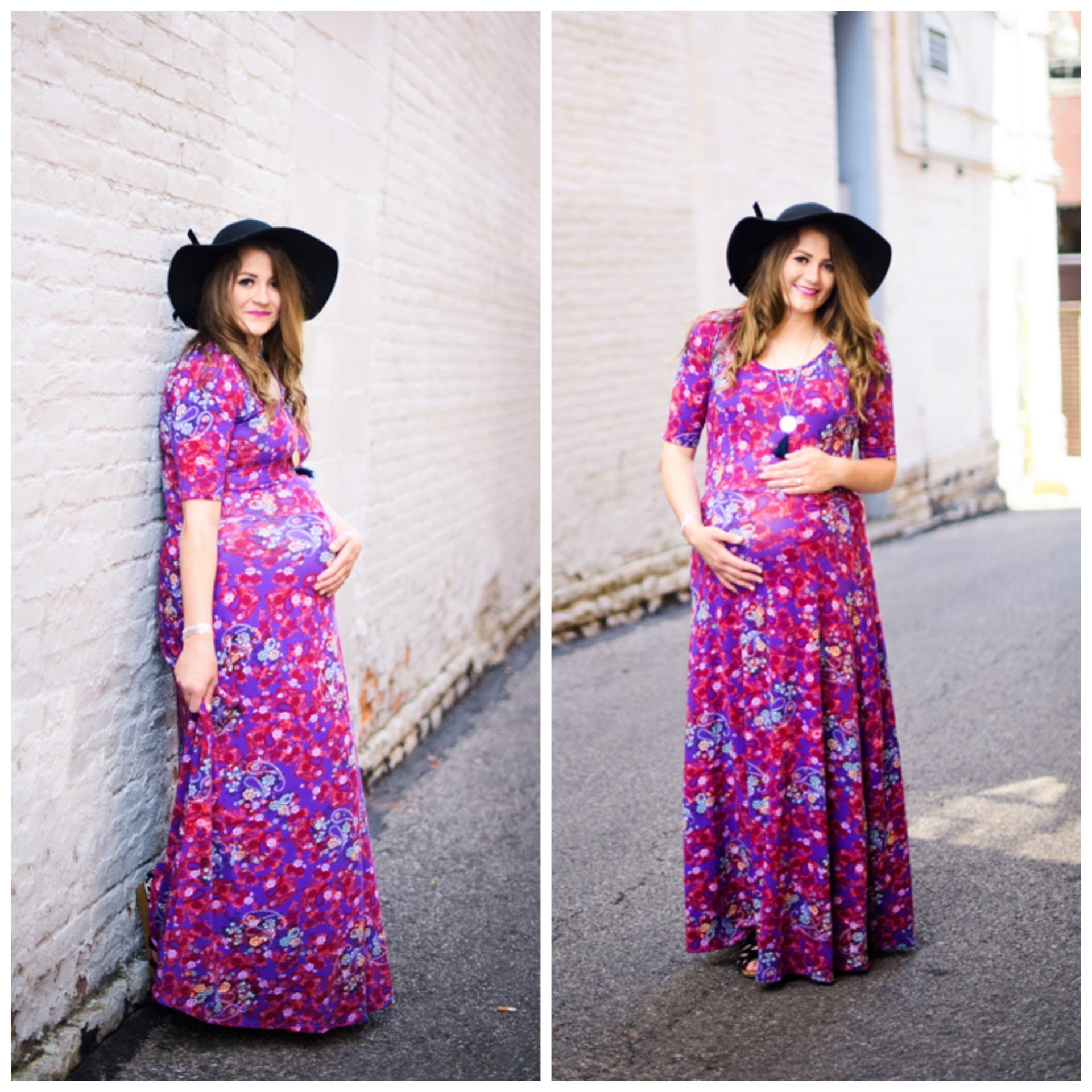 1. The ANA dress is an amazing maxi dress that is a MUST for your maternity photo session! It's got a flattering sleeve length and lots of stretch! Though it's not a maternity dress, it is plenty stretchy for a belly and super cute! Maxis are great for hiding veiny pregnancy legs and also for keeping cool when you're little heater is keeping you warm!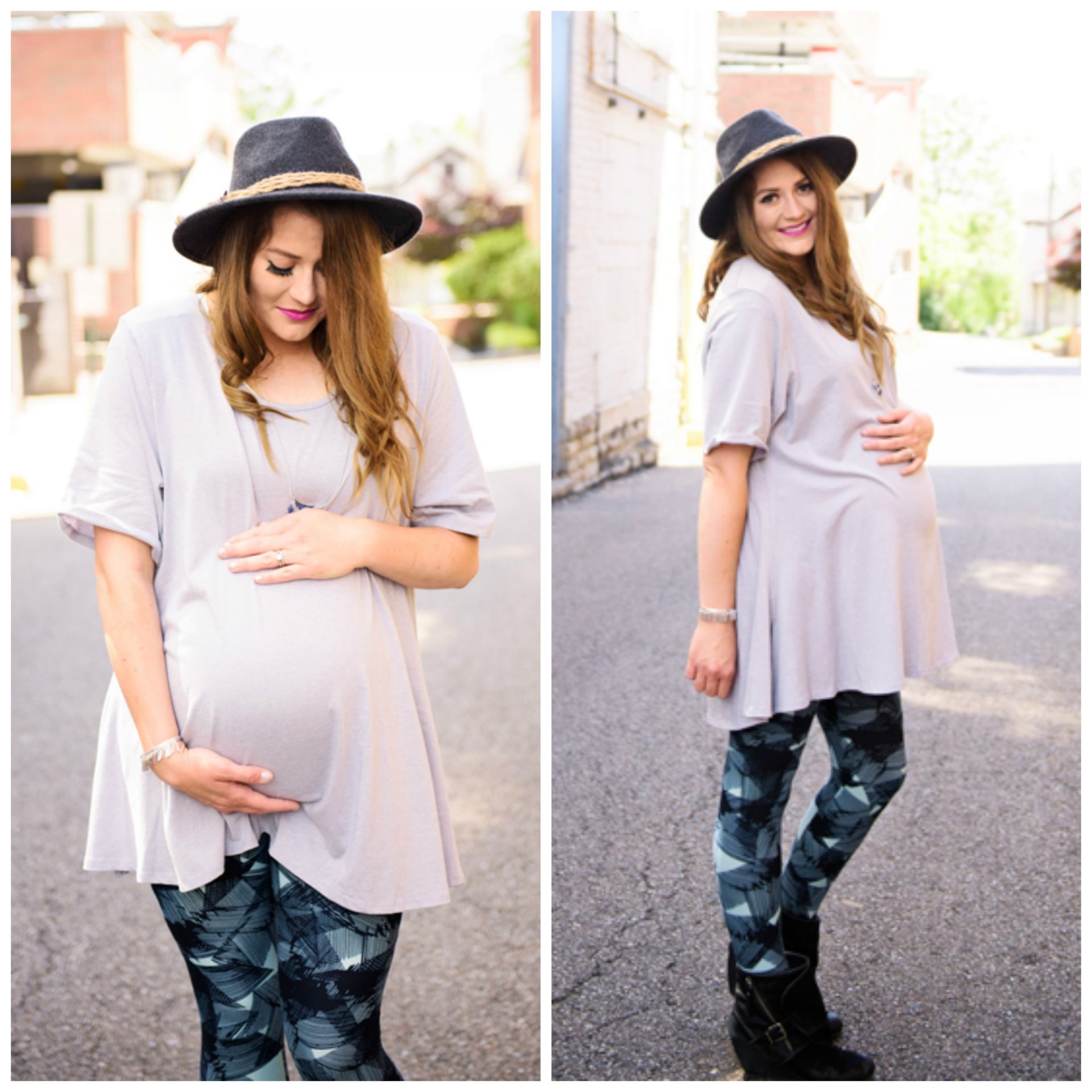 2. The PERFECT TEE is, well, perfect! It's great for early pregnancy and size up for full coverage at the end! I sized up a few sizes to make the perfect tee into a short dress in these photos. You can pair this top with a comfy pair of leggings – another pregnancy must-have! Even when not sizing up, it will cover your behind so you'll be comfortable. The same tee is also great for hiding the postpartum belly. It's flowy and flattering! The sleeve is also the most flattering length, hitting right at the bicep. The Perfect Tee has side slits and you'll just love wearing it!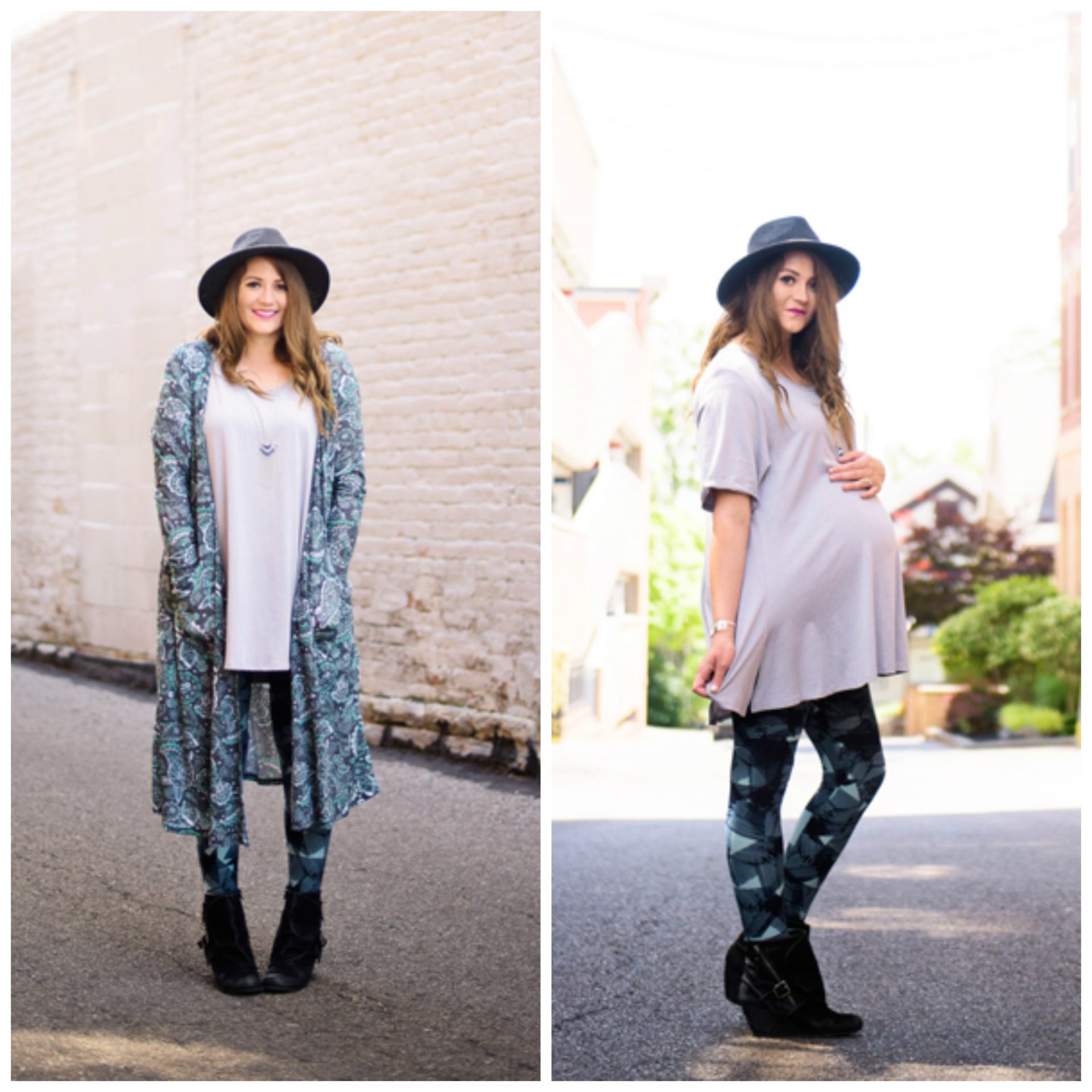 3. Leggings! LuLaRoe makes adult leggings in two sizes. They are super stretchy and described as "buttery-soft"! The use a special needle-brushing technique to get the fabric to be as soft as possible. Comfort is key for tired pregnant legs!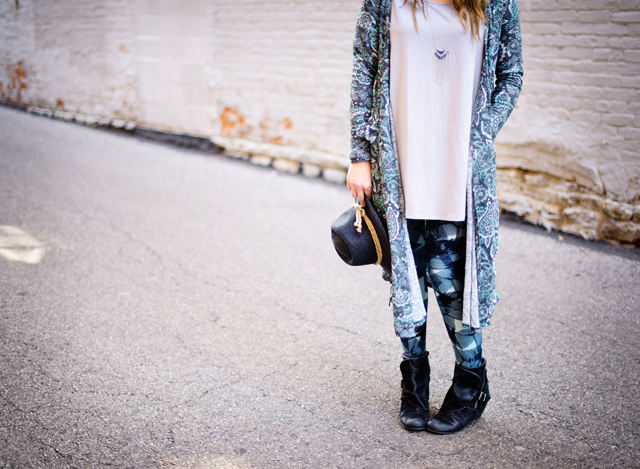 4. The SARAH sweater is a duster length sweater that is a great layering piece for cooler months or just when you're inside with cold A/C. It has pockets (think pacifiers!) and is a great piece to layer over a nursing tank when you're first home from the hospital and trying to get used to nursing a new baby. I love the Sarah because it's easy to throw on or off when you're hormones are changing your body temperature!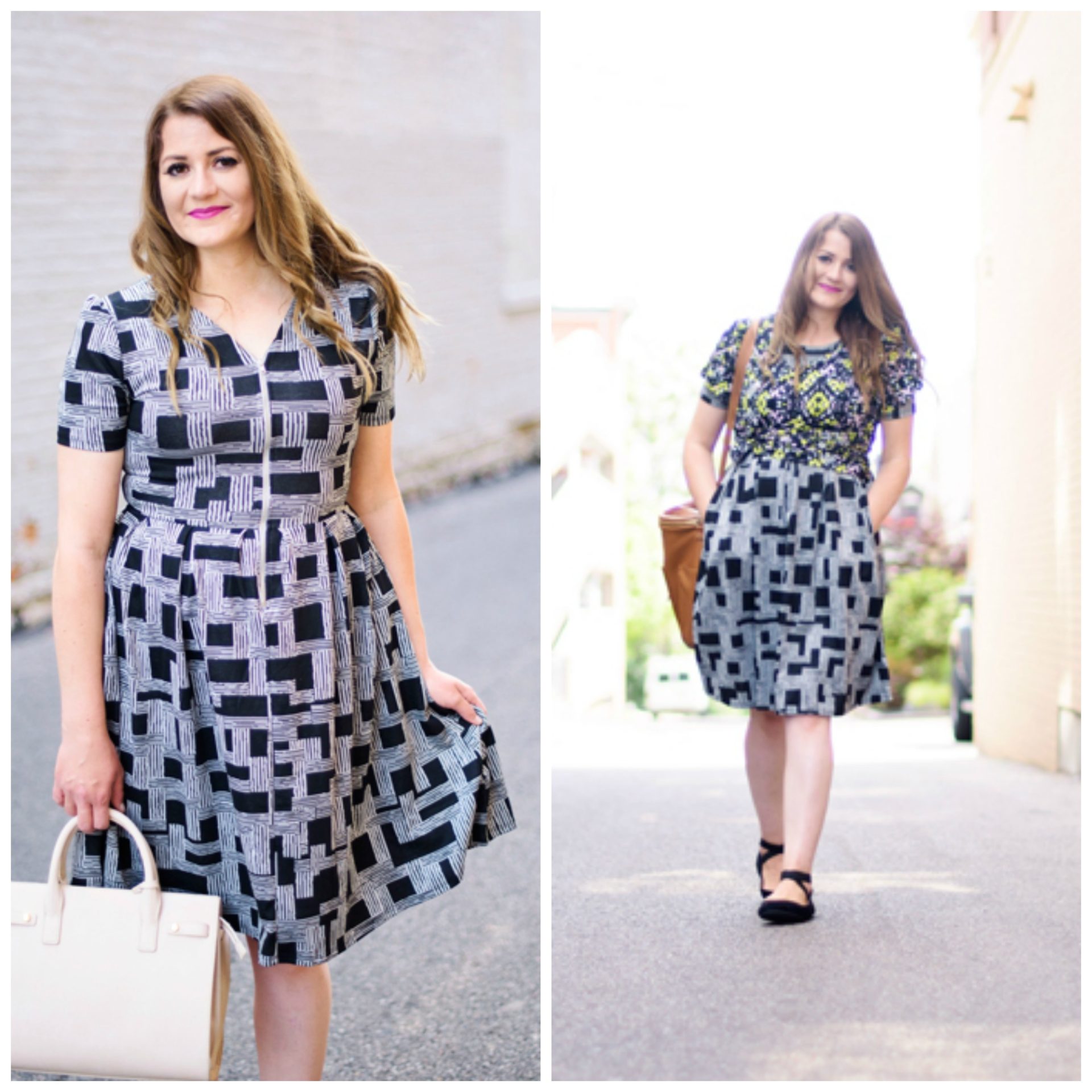 5. The AMELIA dress is a back-zipper dress that doubles as a nursing dress! Flip the dress around and wear it backwards for easy nursing access. This dress has a flattering pleated waistline, pockets and is made of stretchy fabric! The Amelia dress is the dress that made me fall in love with LuLaRoe! I put one on when I was 4 or 5 months postpartum with my third and it was the first time I felt cute in a really long time! I realized that I needed to feel like that more often and was hooked!
A few of my other favorites are the Carly dress, the Classic Tee, the Lucy Skirt and the Lindsay kimono! The CARLY dress is another fun piece that is great for all stages of pregnancy and postpartum! I'm wearing it here as a top, knotted up over a LUCY Maxi skirt! Lularoe pieces are easy to wear and easy to mix-and-match into lots of outfits