Today we're featuring mompreneur Jennifer Taveras, founder of The Holistic Baby Acupressure System and author of Holistic Baby Acupressure System: 12 Acupressure Points for Pediatric Sleep Improvement and Wellness Support. Read on to learn how Jennifer got started on her holistic journey and head to the bottom of the post to enter to win her book.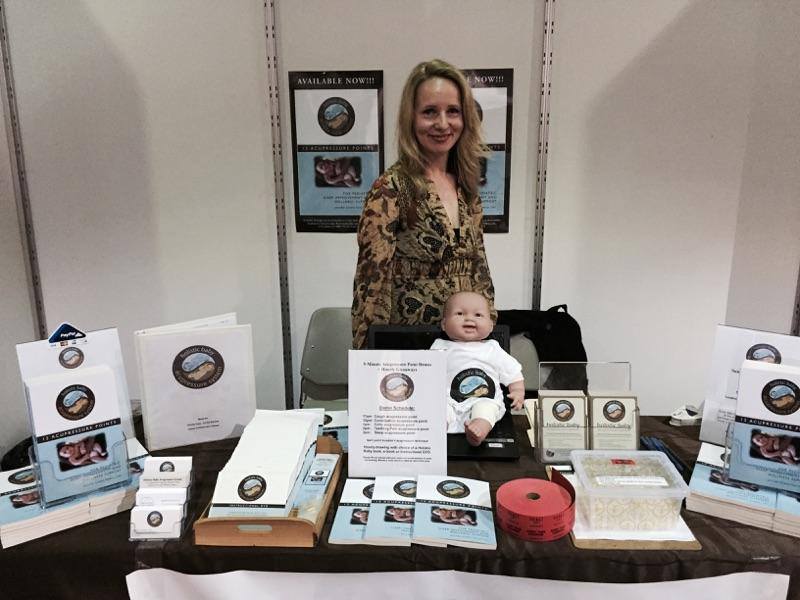 Gugu Guru: How and why did you start Holistic Baby? 
Jennifer Taveras: The Holistic Baby Acupressure System came together as the perfect fusion of my two greatest  loves: Chinese Medicine and children. I have been practicing Chinese Medicine for the last 16 years in New York City and have been a mother to an amazing son for 9 years. Very early in my career I came upon a simple yet very effective acupressure protocol for jet lag prevention. I would send my patients away on their world travels with a packet of points and instructions on how to do it themselves and they would return in awe of how it had reset their circadian rhythms.
After I had my son and joined the mommy community, I was suddenly confronted with how enormous an issue baby sleep was for many families and how lack of sleep caused disharmony and sometimes illness for them. One day I had an Oprah Winfrey-like aha moment and wondered if the 12-point protocol that my patients had been successfully employing for years might also be good for babies. Not knowing what advice parents were getting about sleep spurred me to buy a stack of books from Amazon and delve into the contentious and controversial subject of sleep training. What I discovered was that most everything about infant sleep came from a behavioral modification perspective and nothing approached sleep through the lens of Chinese Medicine and its attention to energetic balance. So thinking that maybe this could be a radical sea change in the field of child sleep I set off to test my theory. I conducted test groups on the East Coast and colleagues assisted me on the West Coast and we taught parents the points to use in their own nurseries. Through these willing parents, I obtained valuable feedback in the usefulness of the protocol for improving baby sleep. It was revealed that for most children the 12-point protocol normalized sleep patterns. It wasn't a magic "sleep through the night" formula, but it created a more consistent sleep routine where naps and night-time sleep fell into a reliable rhythm. And for those babies for whom the general protocol didn't work I questioned the parents as to their overall energetics and health presentations. I recognized a pattern of imbalances and consequently developed four alternative sleep protocols to balance the Five Elements of Wood, Fire, Earth, Metal and Water.
These additional protocols were then put into practice in the "home sleeping labs" of my participants and the results were incredible. From this the Holistic Baby Sleep System was born! Once I began teaching the point protocols to parents though I felt like there was something fundamentally missing. I wasn't sharing the full breadth of Chinese Medicine's potential since sleep was the singular focus. To remedy this deficiency, I developed 19 protocols for the most common pediatric health conditions, but still drawing from the original 12 acupressure points to keep it simple for parents to learn and to use. These are referred to under the umbrella of the Holistic Baby Wellness System. The two branches form the Holistic Baby Acupressure System which is now practiced by parents all around the globe via the sale of my book and DVD and the workshops that I teach in the metropolitan NY area. I am tremendously blessed to be able to share the power of Chinese Medicine with parents and hopefully help create the next generation of individuals to whom this medicine will be a natural and necessary part of their health and wellness.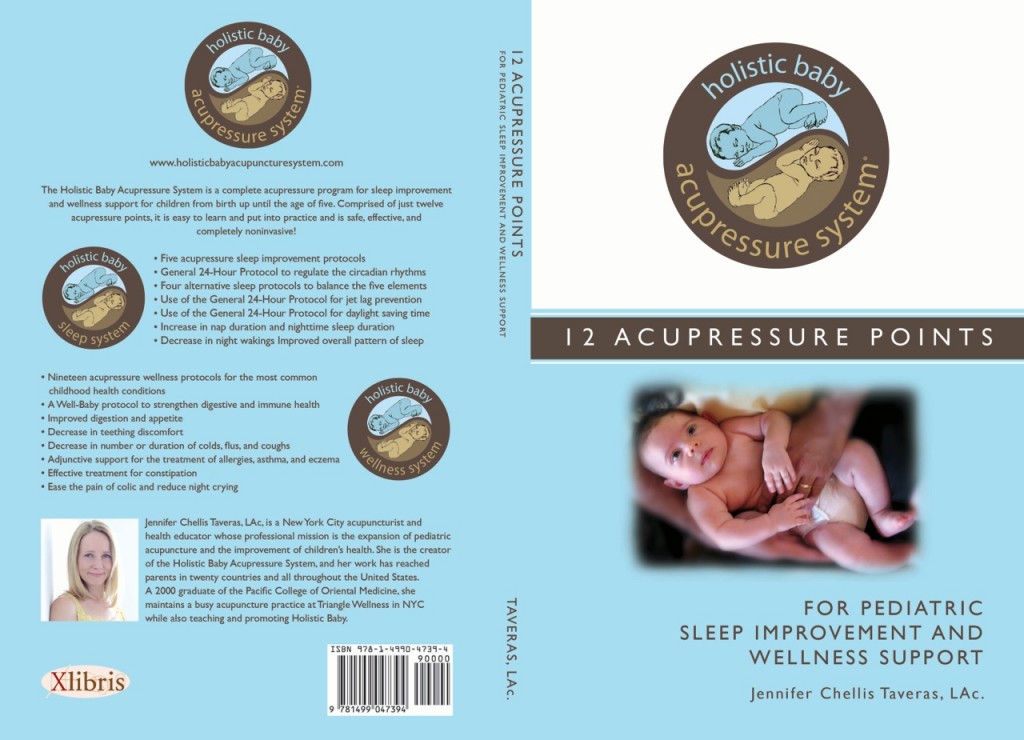 GG: How do you balance work and family?
JT: I wish that I had sage advice to share about balancing work and family, but honestly it is not easy for me! I am a perfectionist and I can be quite impatient so I often feel like my life is not meeting its full potential. To counter my own sense of not doing everything well enough, I created a visual of my life to reframe my priorities and to see that there are definite limits to my energy and resources. I imagine my life as being represented by my ten fingers. One hand is completely devoted to my family. This encompasses cleaning, cooking, shopping, laundry, child care, homeschooling my son, and spending time with my husband. On my remaining hand three fingers go to my acupuncture practice which provides one-third of my family's income, one finger goes to the teaching and promotion of Holistic Baby, and the final finger goes to myself to rest, rejuvenate and meditate. I can stretch my fingers out and accommodate a great deal, but I can't grow any more! There is a limit to what I can do.
I have to continually recommit myself to that reality and accept it. Years ago I bought a copy of Eckhart Tolle's book, A New Earth from the bargain bin of a bookstore going out of business. I read the first chapter and then discarded it. It wasn't the right time for me to read it. Then last year I gave it a second chance and it changed my life. I devoured it and its predecessor, The Power of Now. The books taught me that I can only be in one place at a time and I can only do one thing at a time. Any stress that I place on myself for not doing it all is my own misplaced illusion. What is wonderful about Tolle's books is that they don't sell a religion or spiritual tradition, but offer a common sense philosophy about being in the now. They have helped me tremendously to keep a sense of balance and perspective in my life.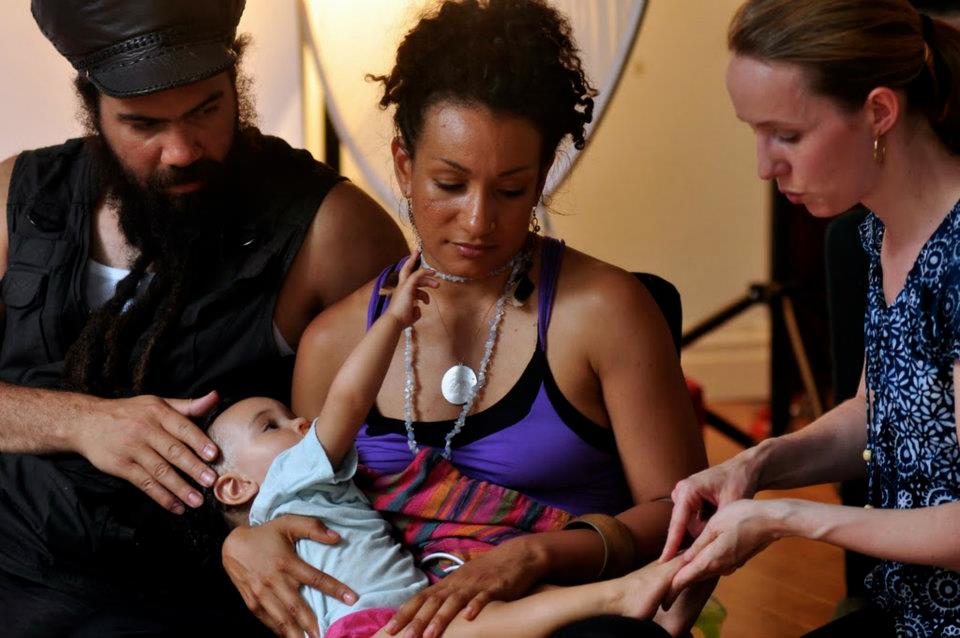 GG: What's the best part of being a "Mompreneur" and running your own business? 
JT: The best part of being a mommyprenuer is getting to do work that is meaningful to me and that I feel makes a real contribution to families. It is challenging to have my own business though and to work by myself to realize its full potential. Last year I had a professional disappointment that shook me to my core. I spent an incredible amount of money to have a booth at a big baby show in NYC and going in I was certain that it would give Holistic Baby some major media exposure. I also expected that I'd sell enough books and DVDs to break even on the cost of the booth. I was wrong on both counts! I ended up being across the aisle from a name brand formula company who had a long line all weekend giving away free samples along with insulated coolers while I only sold a small fraction of the inventory that I had brought for the occasion. I really had to sit with myself afterwards and redefine what success meant to me. I asked myself if I should abandon my efforts to promote Holistic Baby and just let it go. What came to me was an exploration of what "success" really meant to me. Did I just define it by the financial return? Or did it also encompass the work and its impact on people?
After some soul searching I realized that Holistic Baby is incredibly successful. It has been used by families in over 25 countries and parents have repeatedly recounted to me how it has changed their lives for the better by helping their babies with sleep and illnesses. That is the measure of the worth of my work. While I do hope that someday the investment that I have made in the "business" of Holistic Baby will be returned I can never abandon or give up my mission to share Chinese Medicine with parents everywhere. What I do is not "fashionable" or "trendy" and it will stand the test of time so even if it doesn't hit it "big" right now doesn't mean it won't next year or down the road. I have to be in it for the long haul. The work is worth it. The children are worth it.
Enter below to win a copy of Jennifer's book, Holistic Baby Acupressure System: 12 Acupressure Points for Pediatric Sleep Improvement and Wellness Support.