This week's Baby Product Mompreneur Feature: Kathleen Fitzgerald of Burp Necessity – a fashionable burpshawl™ that is designed to stay in place while protecting clothing from your baby's spit up.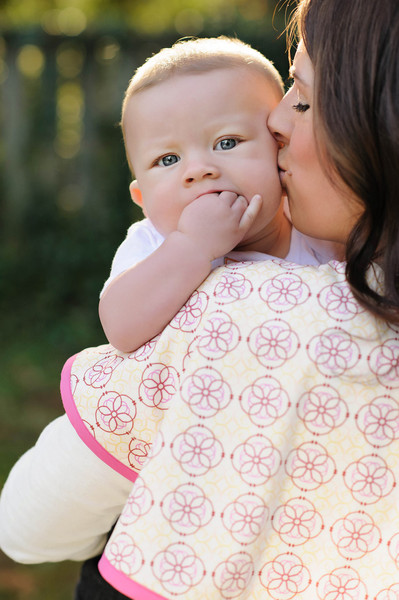 GG: How did you decide to launch your business? Tell us a little more about Burp Necessity.
KF: I came up with the idea last year when after having my son. He would always spit up on my clothes even when I had a burp cloth on my shoulder. And every time I had the burp cloth on it would always fall off! Growing up sewing and my mother being a seamstress for over 30 years. I knew I could come up with something more functional that would protect my clothing better and stay put. But also at the same time would look like it was a part of my outfit. I started researching to see if I could find anything like the idea I had but nothing really came up. So that's when I went to my mom about my idea. I came up with the design and she sewed it. After a lot of trial and error I think we came up with the perfect product. I decided to name it the Burpshawl™ because it goes over you like a shawl and not just a cloth.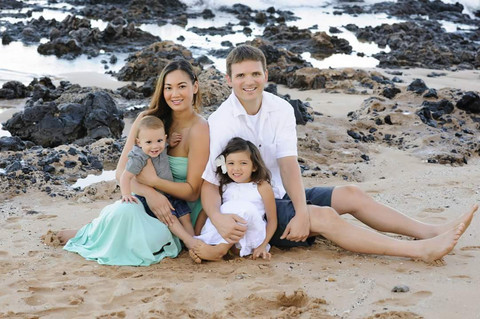 GG: How do you balance work and family?
KF: I can definitely say that I'm super busy! Haha. I'm also a pharmacy technician at a hospital, I've been working there for over 13 years now. Since I've had my kids I only work 3 days a week but it's every weekend so it's hard to get a whole day of family time together because of my schedule. On my days off from the hospital I spend time with the kids as much as possible. I have an almost 5 year old daughter and almost 2 year old son and they're my number one priority. I try not to work on Burp Necessity when the kids are awake, I usually focus on It when they are napping or late night when they are sleeping. Which is super hard because that doesn't give me much time as I'd like to work on my company. But I'm grateful with the help of my wonderful mother that she's doing all the cutting and sewing of the burpshawls which lets me focus on the other aspects of the business.
GG: What's the best part of being a mompreneur?
KF: I'm just so grateful. I can't believe I'm even being called a mompreneur. I would've never have thought that this little idea that I had would be helping moms with the same issues that I had. The best part is when moms tell me that they love my product and it's helped them out which is pretty amazing! I sometimes still can't believe it. I love being able to still have time to spend with my kids and also to work with my mom is awesome! If it wasn't for her help I don't think there would be Burp Necessity. I'm still learning a lot about business that I had no clue about! But I'm excited to see what's to come in the future.
Like what you see? Enter to win a Burpshawl here:
a Rafflecopter giveaway