This is our seventh post in Gugu Guru's New Mom Series, where we provide helpful information for new and expecting moms about preparing and registering for baby. For this "Newborn Travel Essential" feature, we have partnered up with one of our favorite active and yogi mamas – Cristina Meloy; leading manufacturer of stylish and innovative humidifiers, air purifiers, and space heater Crane USA and; the Baby Safety Zone powered by the JPMA (Juvenile Products Manufacturing Association). JPMA is a national trade organization representing 95% of the prenatal to preschool industry dedicated to the safe manufacturing and usage of products.  Read on to learn about the new Crane Travel Humidifier.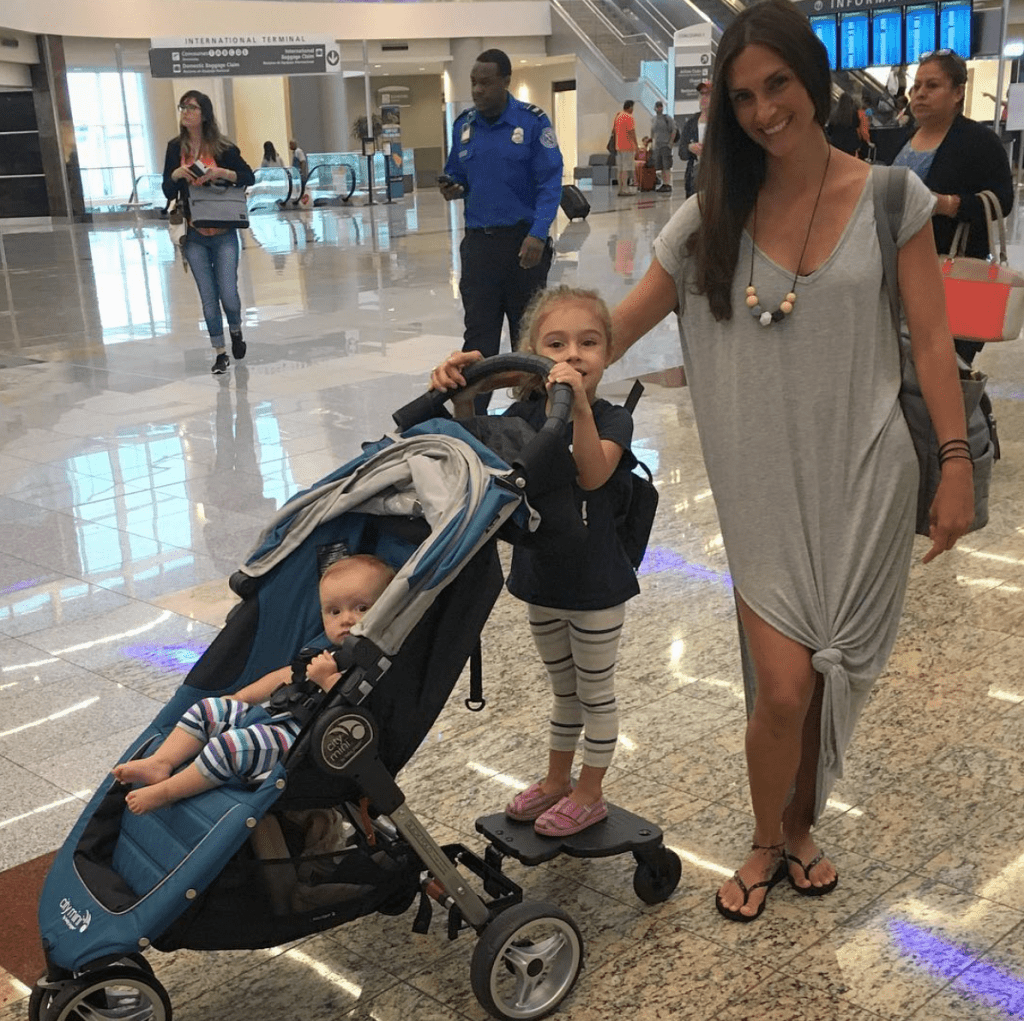 If you're a new parent, especially a new parent who loves travel, bringing your newborn on his or her first trip can make one a little anxious.  Common concerns include those around a baby's health and all those icky travel cooties.  Or, worse, if baby is already congested – what that might mean for his or her happiness on the trip.
It's absolutely normal to worry about germs and baby's health when traveling. Babies' immune systems aren't fully matured yet, making them more susceptible to things like the common cold. When you travel with your baby, he or she is certainly more likely to be exposed to germs. Packing a travel humidifier to run in your baby's sleep quarters will help your baby breathe and sleep more easily during travel, especially if he or she catches a cold during your journey.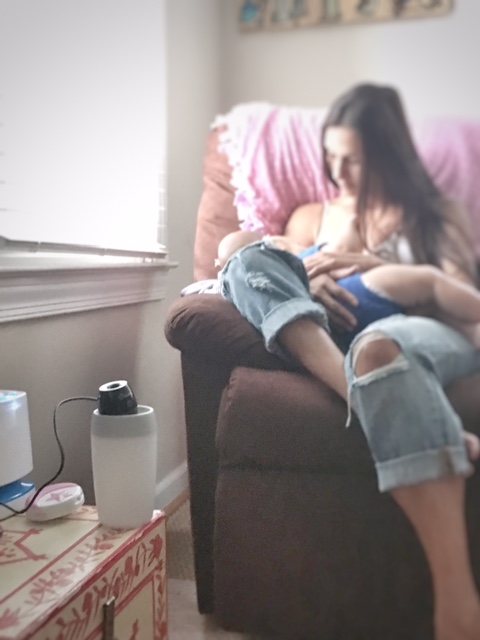 Moist air is easier to breathe. Humidity also makes it easier to get the mucus out of your baby's nose (which by the way, a clear nose can help a congested baby nurse more easily too.) Humidity is an effective, natural alternative to medications for cold. An IHA Innovation Award Winner, the Crane Travel Humidifier is both quiet and effective. The extra humidity helps babies to breathe easier, meaning they can sleep better and eat with less frustration helping them to be better equipped to fight off a cold. Babies also do not have the ability to clear their noses on their own so the humidifier helps with this as well.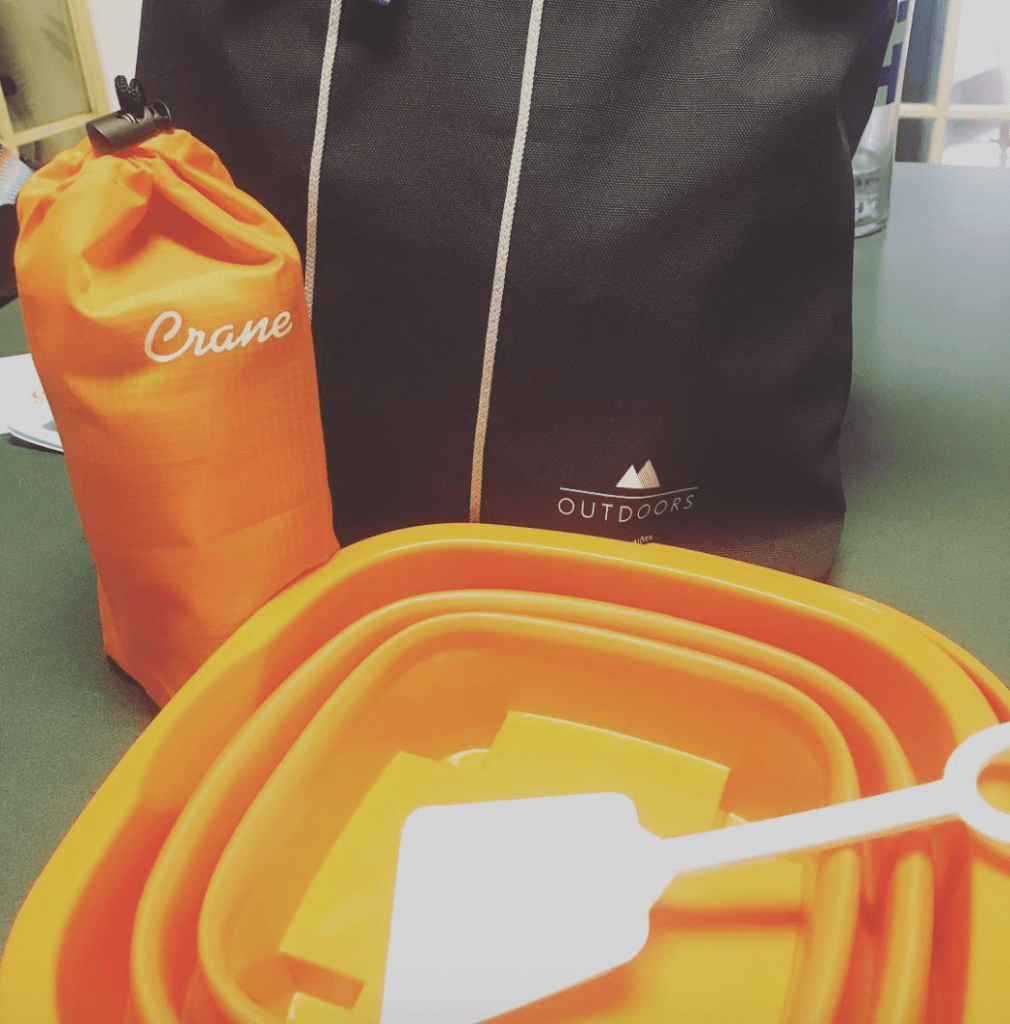 Another thing is for certain when it comes to newborn travel, you want to be prepared but you don't want to overpack bulky items that will weigh you down. This is another of the many reasons why we love the Crane Travel Humidifier, its size makes it perfect for a little relief on the go. The humidifier includes a carrying bag, portable tank, and power adapter that works with power outlets or USB ports. Plus the Auto-Off sensor activates when water tank is empty, which provides some peace of mind if you accidentally leave it on in your hotel room.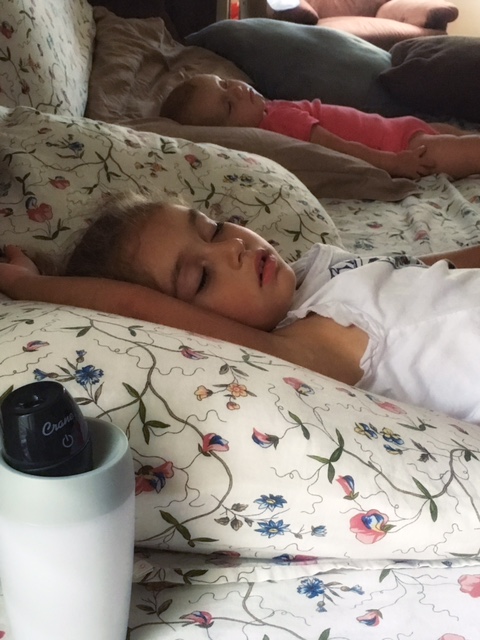 Crane USA's Travel Humidifier's Ultrasonic Cool Mist increases air moisture for easier breathing and a good night's sleep.  In addition to relieving cough, cold, and flu symptoms, nasal congestion, the Travel Humidifier can help with dry cough, sinus irritation, nose bleeds, and dry skin and hair – common problems for any traveler (not just babies!) And on the topic of germs, the Travel Humidifier's Clean Control Antimicrobial Material is proven to help reduce mold and bacteria growth up to 99.96%.
For more information or to purchase, the Crane USA Travel Humidifier visit their website.
We are so grateful to the sponsors of this New Mom Series: Crane USA.
Featured in this week's New Mom Series:
Cristina Meloy
Mother of two, Cristina Meloy, is one half of the couple behind the supper club PushStart Kitchen in Atlanta, Georgia. BETTER HALF is a place where family is the inspiration and connecting over food is the focus.
Follow Cristina on Instagram at @crismeloy
Crane USA

Crane USA was founded in 2005 on the belief that design is an attitude and the home is a personal expression of an individual's lifestyle. We also realize that more than ever before people are looking to improve their health and their home environment. Crane is a company that recognizes these health concerns and people's individual lifestyles.
While humidifiers, air purifiers, and space heaters are some of the best ways to control indoor air pollutants and heating, most people don't break into a smile about these traditionally unexciting humidity, air quality, and heating solutions. Here at Crane, we are looking to change that.
Since 2005, Crane USA has taken the lead in putting the "fun" into cool mist humidifiers, air purifiers, and space heating by following our mantra: design for better living. Our products are functional and efficient at fulfilling your home improvement needs while communicating an appreciation for elegant design. Furthermore, our unique sense of design and unwavering commitment to quality allows us to continue to create our own distinctive interpretation of humidity, air quality, and heating solutions while remaining a step ahead of the crowd.
Visit Crane USA at: https://crane-usa.com/
Baby Safety Zone
The Baby Safety Zone is an information hub and community for parents and caregivers. We're helping make safety fun, one baby product at a time. Parents and caregivers are encouraged to immerse themselves in the Baby Safety Zone experience and become a part of a circle of parents dedicated to making their child's first years, happy, safe and sound.
The Baby Safety Zone is powered by the Juvenile Products Manufacturers Association. JPMA is a national trade organization representing 95% of the prenatal to preschool industry. Today, JPMA represents 250 companies in the United States, Canada, and Mexico who manufacture, import and/or distribute infant products such as cribs, car seats, strollers, bedding, and a wide range of accessories and decorative items.
Visit the Baby Safety Zone at: https://babysafetyzone.org