We have added some amazing new products to Gugu Guru's personalized baby registry database this week and we're excited to share just a few with you here.  New products are curated and added by our in-the-know team of baby experts, as well as by other parents like you.  And, as always, we don't accept payment to be added to Gugu Guru; all of our product picks are totally unbiased.
Bonus: scroll down to the bottom of this post for a special giveaway of some of this week's new additions.
Rookie Humans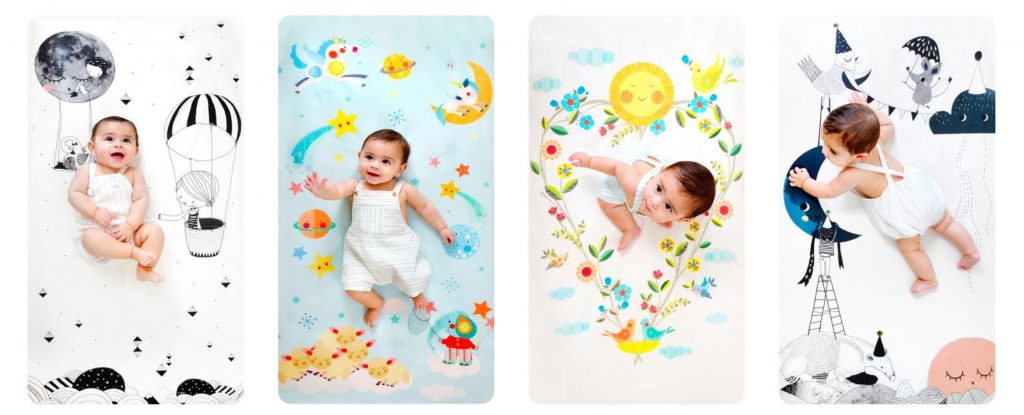 First up: crib sheets that double as photo backdrops. Rookie Humans was founded by a mother of two who was inspired by the thousands of pictures she took of her babies lying in their cribs, and the crib sheets that became backdrops to so many wonderful memories. Like your babe, each design is a limited edition. Rookie Humans' first two collections feature hand-drawn work from the talented artists Ellen Giggenback of New Zealand and Swantje Hinrichsen of Germany.
PRODUCT WIDGET – ID: 58400d8104527213740f4316
PRODUCT WIDGET – ID: 58440197f3e6911a0cce83d8
PRODUCT WIDGET – ID: 584403dfaf09b13432c3282c
PRODUCT WIDGET – ID: 5844020504527204ce0f4367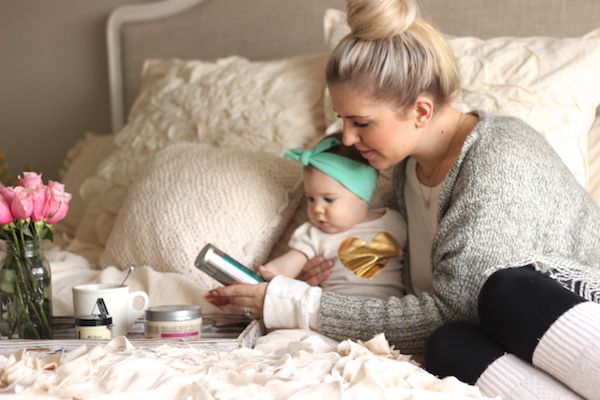 The Spoiled Mama
Just in time for the holiday season: pamper yourself or another expecting friend with treats from The Spoiled Mama. The Spoiled Mama has combined Mother Nature with science to give new moms (& their little humans) the best safe, toxin-free and organic skin care available. The collection addresses the most common needs of pregnancy skin care, as well as postpartum and breastfeeding mothers and comes in some of the most amazing, indulgent scents (lush orange-chocolate anyone?)
PRODUCT WIDGET – ID: 584404802505ed34bfff0a65
PRODUCT WIDGET – ID: 58440506428ba0367a65f244
PRODUCT WIDGET – ID: 5844056b2505ed34bfff0aac
PacaPod
PacaPod is the only diaper bag on the market with the clever 3-in-1 organization system (designed by a mom), it clips onto your stroller, works as a designer baby bag, cool bag, mini diaper bag and changing pad all rolled into one.
PRODUCT WIDGET – ID: 5844096ef3e6911a0cce8465
Like what you see? Enter to WIN One (1) Spoiled Mama Bump Bag Bliss Gift Set valued at over $55 and one (1) Rookie Humans crib sheet in the design of your choice valued at $34.99 in our giveaway: a Rafflecopter giveaway And remember, if you don't see something you want on Gugu Guru, you can add any product from any website – that's part of how we build our database.  Simply click the link under the "Add To Registry" button":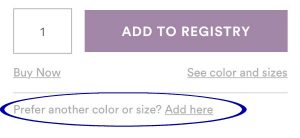 or below the Publish button on the Registry Manager page: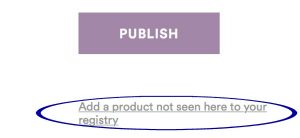 Each week, we will be posting some of our favorite picks from Gugu Guru's unique registry categories so be sure to check back with us regularly so you don't miss any of these cool finds for your family!