We have added some amazing new products to Gugu Guru's personalized baby registry database this week and we're excited to share just a few with you here.  New products are curated and added by our in-the-know team of baby experts, as well as by other parents like you.  And, as always, we don't accept payment to be added to Gugu Guru; all of our product picks are totally unbiased.
Bonus: scroll down to the bottom of this post for a special giveaway of some of this week's new additions from Just Born's Sparkle Collection.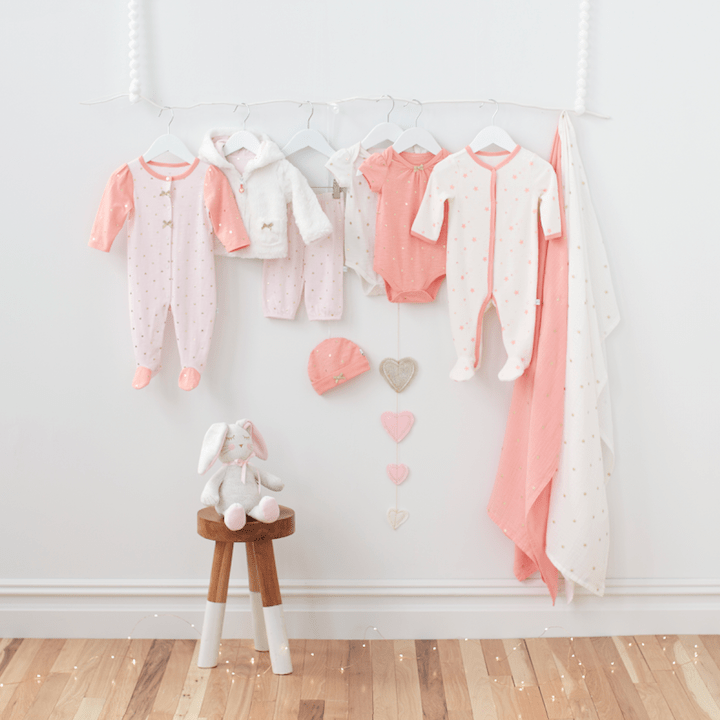 Just Born Sparkle Collection – just in time for the holidays, because everyone needs a little shimmer in life, we've added the Just Born Sparkle Collection. The new Just Born Sparkle Collection makes the everyday moments with baby Sparkle even brighter – from the first-trip-home to bath time to sleep time. (Plus get a $10 Gift Card from buybuy BABY with your purchase of $50 or more of Just Born Infant Clothes and Accessories.)
PRODUCT WIDGET – ID: 58398f63f3e69125a4ce78e5
PRODUCT WIDGET – ID: 5839901a0452721b520f43a9
PRODUCT WIDGET – ID: 583990ec0452721b520f43f0
PRODUCT WIDGET – ID: 5839a432428ba032f465f1ad
PRODUCT WIDGET – ID: 5839a54859841f033f45d68f
Like what you see? Enter to WIN one 2-pack Hooded Towels and one 4-pack Washcloths in the color of your choice.
a Rafflecopter giveaway

And remember, if you don't see something you want on Gugu Guru, you can add any product from any website – that's part of how we build our database.  Simply click the link under the "Add To Registry" button":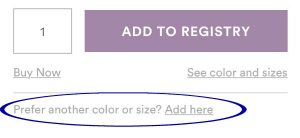 or below the Publish button on the Registry Manager page: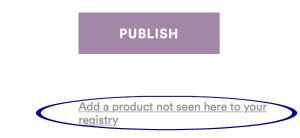 Each week, we will be posting some of our favorite picks from Gugu Guru's unique registry categories so be sure to check back with us regularly so you don't miss any of these cool finds for your family!