Every year Pantone picks the "color of the year" and it's always exciting to see what the new, hip color for style will be. The 2017 color of the year is the vibrant and lovely Greenery. We rounded up some fun baby, mama, and nursery items for Pantone's color of 2017! Like what you see? Don't forget to add to your registry – and head to the bottom of the post to enter for a chance to win some of the products seen here.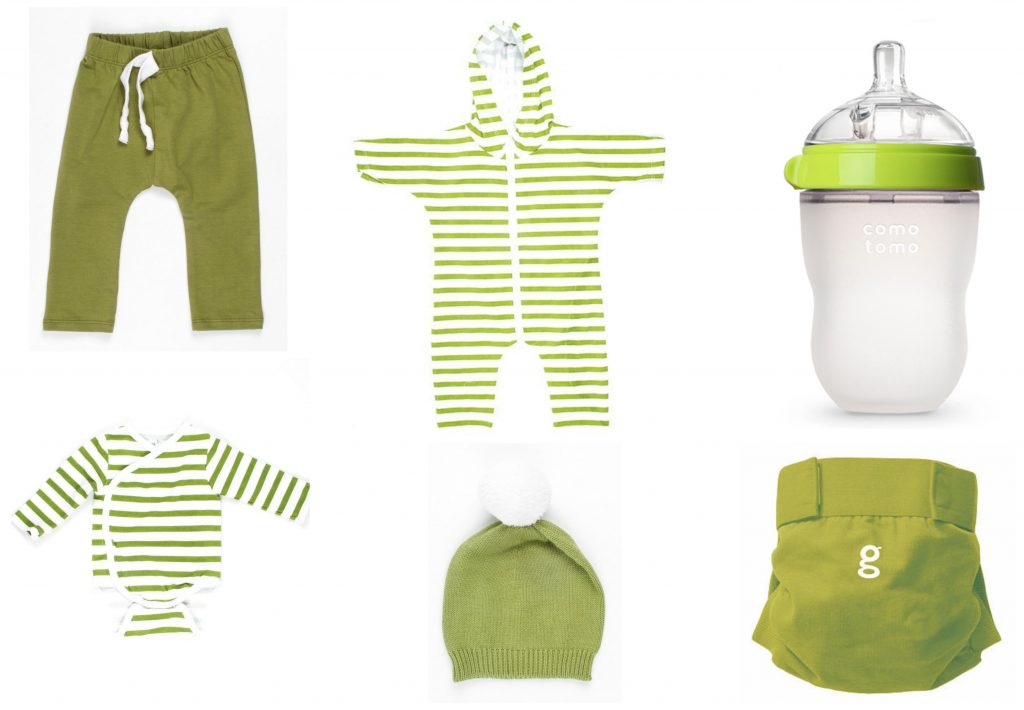 For baby:
Adorable and soft lounge pants for infants and up from June and January; don't forget the deliciously green striped hoodie jumper, also from June and January. Comotomo baby bottles, which are unique in their design, feature a greenery colored bottle ring. Also from June and January, a striped snap-side newborn onesie and pompom beanie. And, can't forget a greenery colored cloth diaper from gDiapers!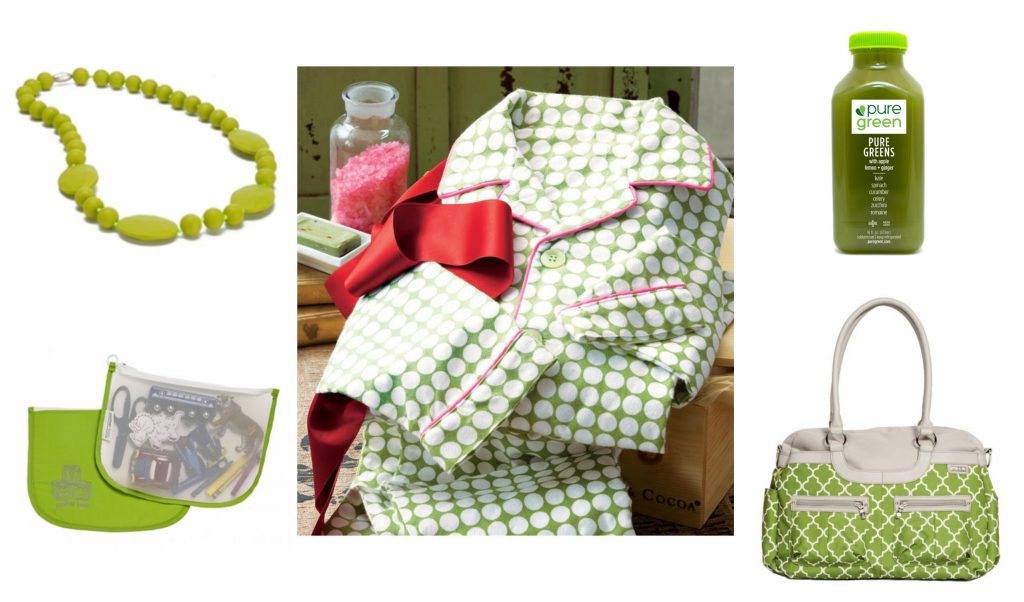 For mama:
Every mama needs a good chew necklace for baby, love this green one from ChewBeads. Looking for a good way to organize your baby gear? Check out the green bags from Mother Load for easy organization. The Olive and Cocoa pajamas are not only super soft, but button up the front, making them perfect for postpartum life or breastfeeding. This bright green JJ Cole Diaper Bag has a lovely pop of color to it, and is sophisticated and preppy looking, too. Every mama needs her nutrition to stay strong, the Pure Green juices are made with the healthiest ingredients to keep you healthy this winter.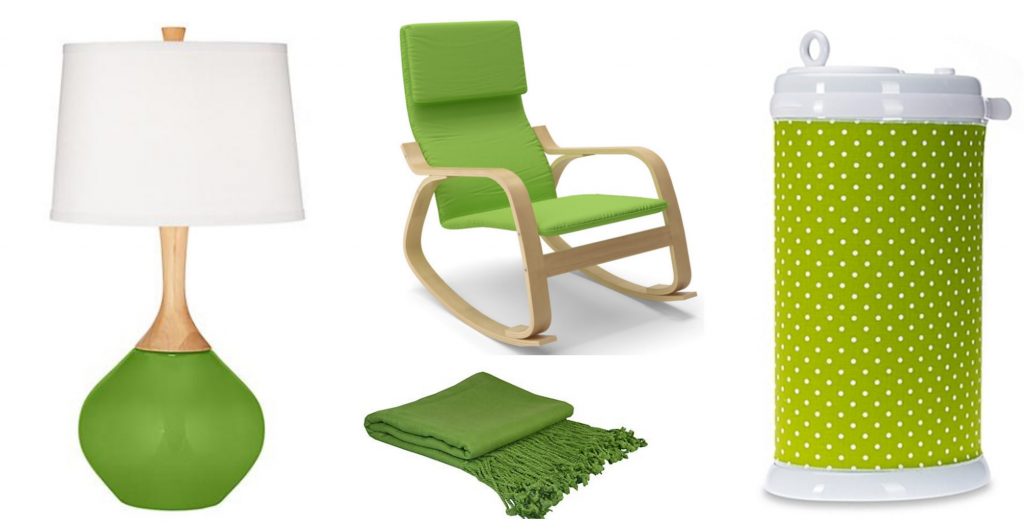 For the nursery:
Green makes such a bright and uplifting gender neutral color for a nursery! Looking for light? We love the mod look of this wooden table lamp. The lamp perfectly matches this green bamboo velvet throw blanket, perfect for snuggling with your little one. This contemporary rocking chair will last way beyond baby-time in your house, it would look modern and chic in any room! We're going spotty for this Ubbi diaper pail cover which would add pizzaz to any nursery.
Like what you see? Enter below for a chance to win – Four (4) Pure Green Juices, one (1) Avocado Pom Beanie and one (1) Avocado Stripe Hoodie Jumper from June & January, and one (1) set of Mod Dot Pajamas from Olive & Cocoa!