guzzie + Guss, a company started by parents for parents, quickly figured out that parents can't zip around with a baby in the stroller if the stroller isn't comfortable for baby! Which is why they are revolutionizing the stroller world with their luxurious Connect Stroller. Keeping close attention to detail in both style and function, guzzie + Guss has designed a stroller which parents are going to be clamoring for!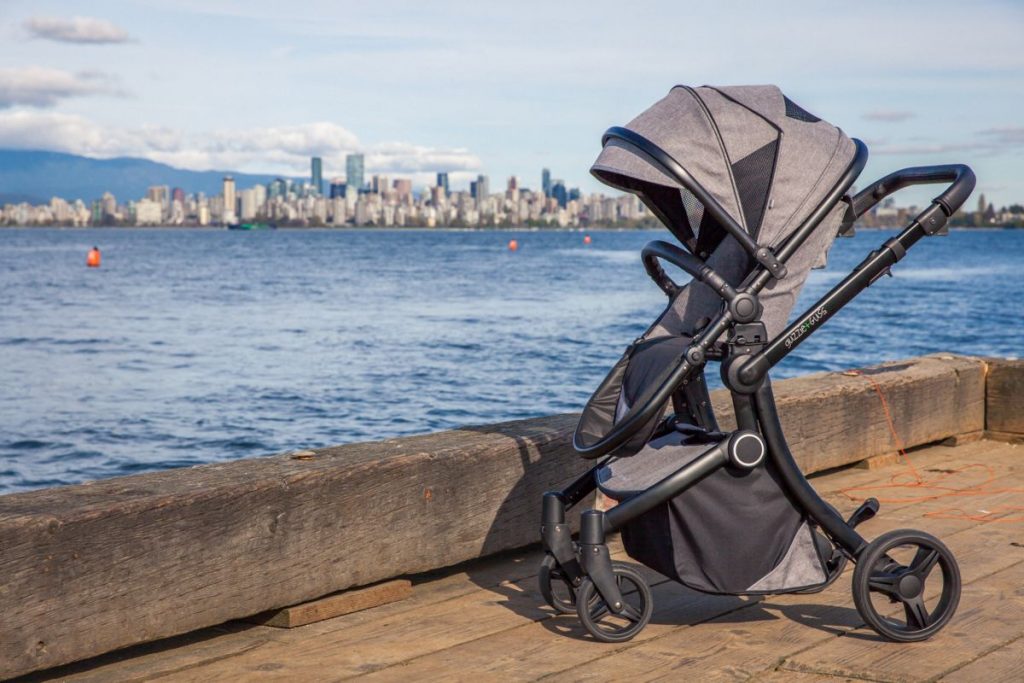 Your baby's comfort is key in the Connect Stroller; the unique inner seat liner provides cooling and drying space under the body, while acting as built-in air pocket padding. Your baby won't get hot as quickly and the padding keeps baby's sensitive body parts cushioned and comfortable. Speaking of the seat, it is very adjustable! Sit up, lie back, look out,  or face to face, this seat moves to meet the moods of the parent, child, and whatever situation you're in. The extendable canopy features a peek-a-boo window so you can easily keep an eye on baby. Plus, side view windows provide the best 180° lookout. Your baby will be so comfortable in the stroller that they will quickly fall asleep – don't fret – the rubber tires make for the smoothest journey possible, and you'll never have a flat tire to worry about! The front and rear suspension system is superior, with full shocks that take the bumps so your baby doesn't have to.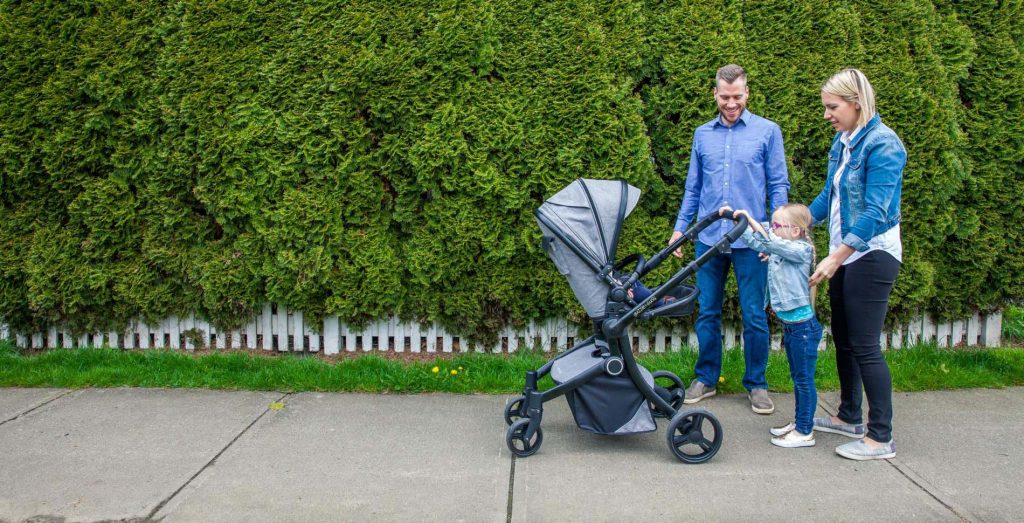 guzzie + Guss didn't just think about the baby's comfort, however, but also about the person pushing the stroller! The super comfortable leatherette grip clings to a handle that adjusts to fit your height; whether you're a petite or tall mama or papa, this handle will put your back at ease and adjust to your comfort level. The large private storage basket zips shut, protecting your belongings from the outside world. Unique to the Connect Stroller, there is no rear axel, which means natural long stride comfort without hitting your leg into anything! The braking system is a simple step-on, step-off system, making it easy for mom or dad to do, no matter what shoes they're wearing. Heading out on another adventure? An easy fold and comfy leatherette carry handle will have you off to your next adventure in a snap.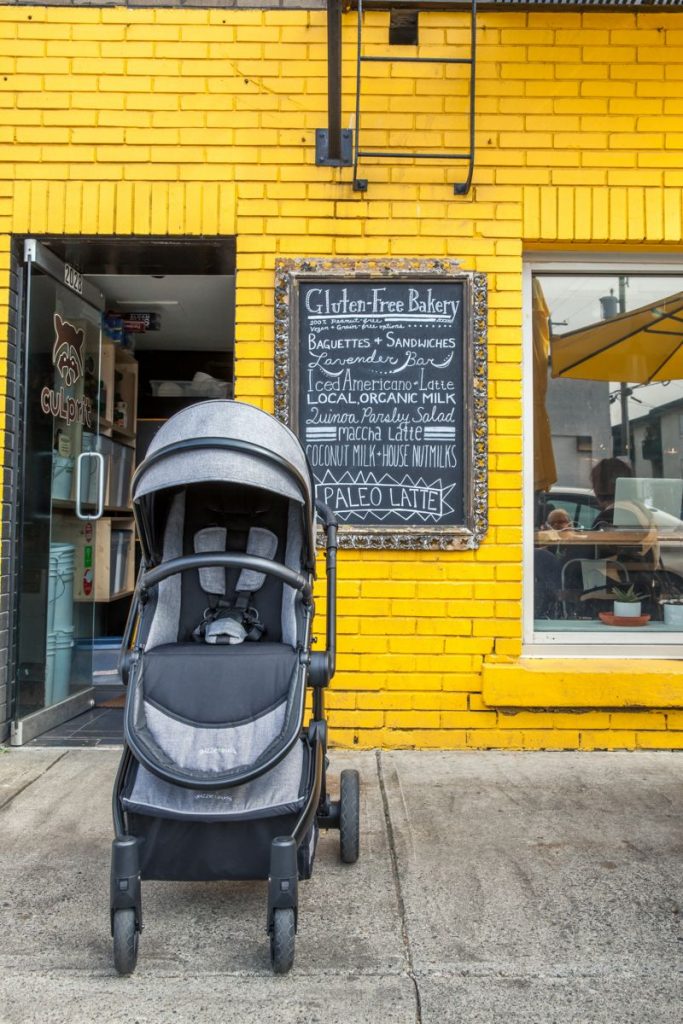 This handsome stroller is great for travel or every day use; with its functional features and sleek style, any parent would love to push their baby around in guzzie+Guss' Connect Stroller!
Like what you see here? Enter below to win a guzzie+Guss Connect Stroller!
a Rafflecopter giveaway