Staci Civins started working in the children's product industry in 2009, with the intent to one day design her own line of toys. The teethers she was selling and buying for friends and family were usually of nondescript shapes or animals (lots and lots of animals!) Although cute, she wanted to design something that appealed to her generation; something that was not only fun for baby to teethe on, but fun for adults to look at too.
Staci also understood the importance of using only the safest materials and wanted to create a line that was natural and/or organic for babies. She fell in love with silicone. It's easy to clean, antimicrobial, durable, soft, and really fun to design with.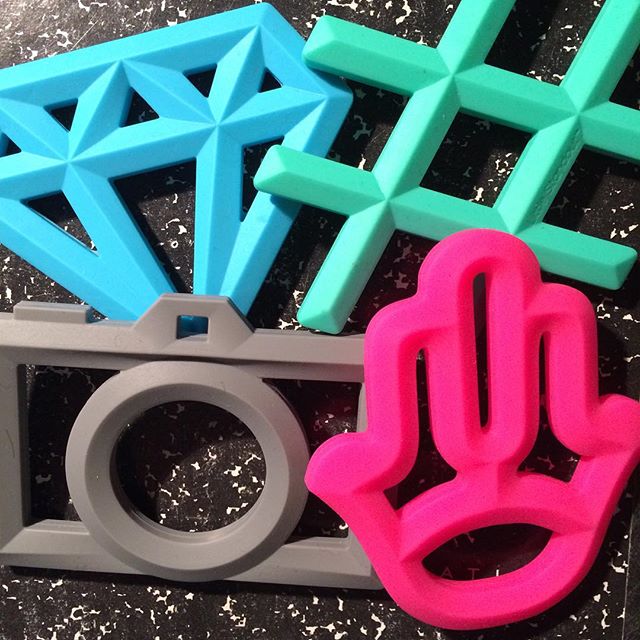 Staci set out to design silicone teethers that represent adult personalities and interests; connecting parents and caregivers beyond diaper changes and sleep schedules. Little Standout was born. The first four designs – hashtag, hand (a hamsa), diamond and camera – have been a huge hit. (Little Standout's hashtag teether was actually featured in NY Magazine!)

Little Standout is the only company making these hip/trendy shapes out of silicone. All designs are Staci's own patented designs; she spent a year sketching, prototyping, and product testing before launching the final product. The material is made of FDA-approved silicone that is easy to clean, dishwasher safe, freezer safe, anti-microbial and most importantly it's soft and durable.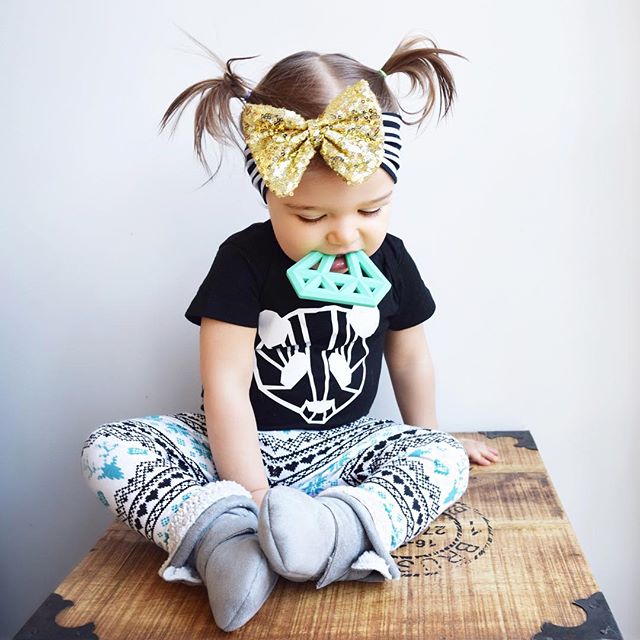 All Little Standout products go through strict safety testing here in the USA so you can rest assured that not only is your baby teething on something original and cool, but also safe.
Like what you see? Enter to win your own Little Standout teether here in the style of your choice. Two lucky winners will be selected!