It seems as though much of the early part of a baby's life is spent on the ground; whether it is tummy-time, playing with a parent, or learning to crawl, as parents, we aim to make sure the ground under our baby is clean and safe. Lollaland has just launched a perfect solution to ensure your baby can play safely on the ground. Their new play mats, which are made with multiple layers of foam, provide a safe and comfortable place for baby to explore their world.

The whimsical, boldly-colored designs on the mat are engaging for young babies; flip the mat over to reveal a  more sophisticated design, perfect for a nursery or playroom. Each mat, which comes in either pink, blue, or red/yellow, depicts adorable illustrations on one side, perfect to spark discussions or tell stories with your baby as they become a toddler. The simple, but bold, color choices are not overwhelming for little eyes, and yet are visible enough for even the newest of eyes to focus on.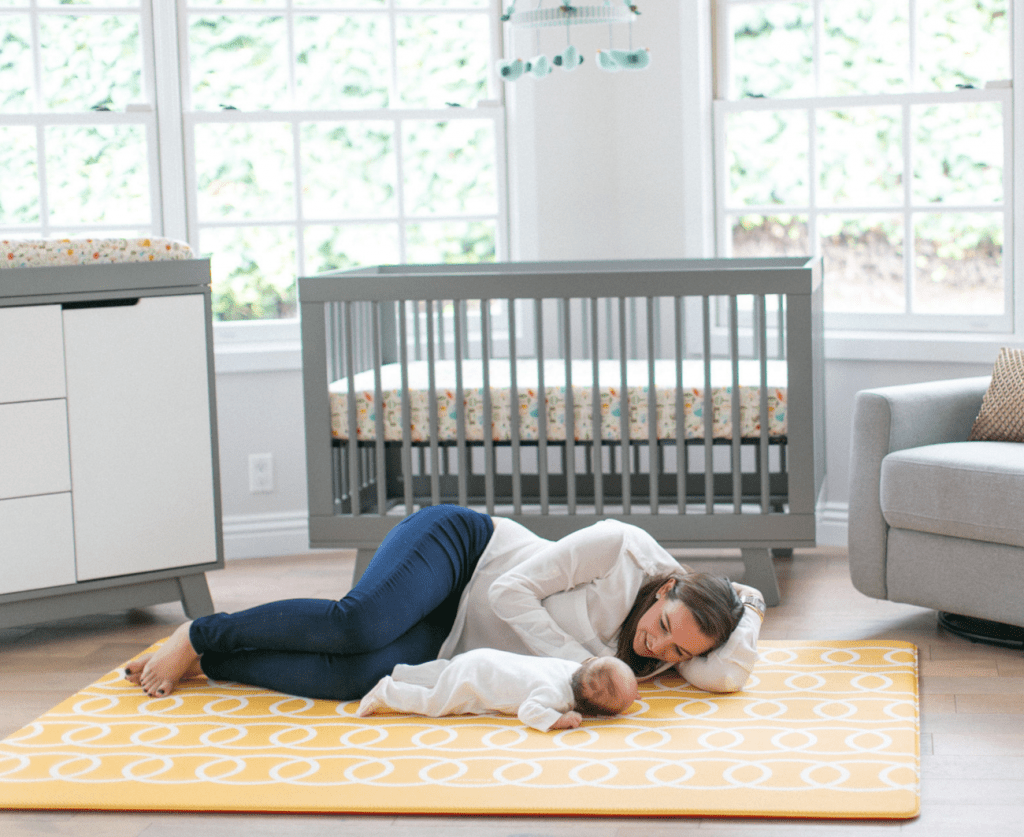 Most importantly, the Lollaland play mats are incredibly safe for babies. The multiple foam layers provide excellent cushioning for comfort and help soften the impact from minor falls and tumbles for your child. Further, the mat is made from a non-slip, textured surface, so babies, kids and parents can't accidentally slip on the mat. Did baby spit-up on the mat? No worry, these mats are super easy to clean and water resistant, just wipe down and you're good to go. The mats are made from non-toxic materials that are environmentally-safe, and manufactured without endocrine-disruptors, heavy metals, or formaldehydes. These colorful mats are safe for baby to learn, laugh, and grow on.
Like what you see? Enter to win a Lollaland play mat below!
a Rafflecopter giveaway