When a baby is in utero, they are used to the constant motion and sounds from your heart beats, blood flow, and other bodily functions. However, once they are born, they miss the sounds and feelings from your body, which often leads to crying babies! What's a new parent to do? They could walk up and down the hall all night long, or take the baby driving until the sun comes up…or, check out our newest product discovery: Tranquilo Mat. Tranquilo mats give worn out parents a break! Designed by a maternity nurse with over six years experience caring for thousands of infants, Tranquilo Mat provides your crying baby with the reassurance of the womb by combining the comfort of vibrations with white noise.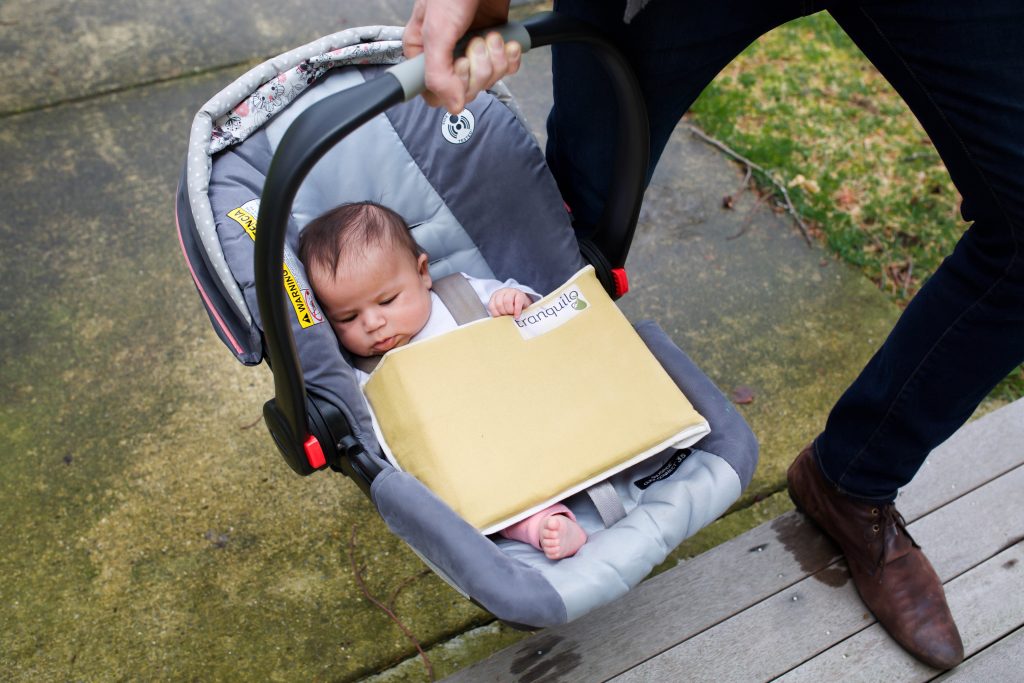 How does this work? This mat, made from phthalate-free, BPA-free, and lead-free components contains tiny battery-operated motors strategically placed inside the mat that create customizable vibrations to mimic many of the natural sounds and motions of the womb. Woah, right? Interior electronic components are fully protected from diaper leaks and spit up. To clean, simply toss the 100% cotton cover in with the rest of your laundry and wipe off the waterproof interior liner with a damp cloth.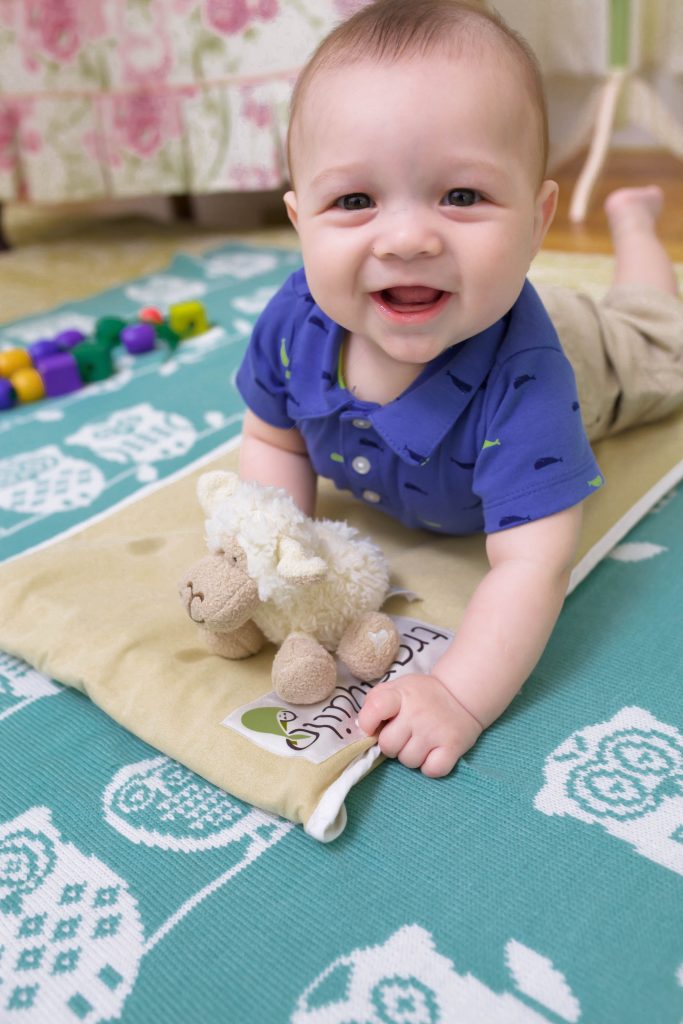 Compared to vibrating chairs and swings, Tranquilo Mat is lightweight, portable, and affordable. While vibrating chairs can be useful in limited circumstances, Tranquilo's versatility allows it to be used in multiple settings (i.e., baby carriers, activity mat, swaddle blankets, even in bouncy chairs or swings) and in contrast to other options, Tranquilo Mat does not require parents to break physical contact with their babies—yes, you can use Tranquilo Mat while cuddling your baby! Heading on a plane ride? Use your mat to soothe the baby from crying all flight long.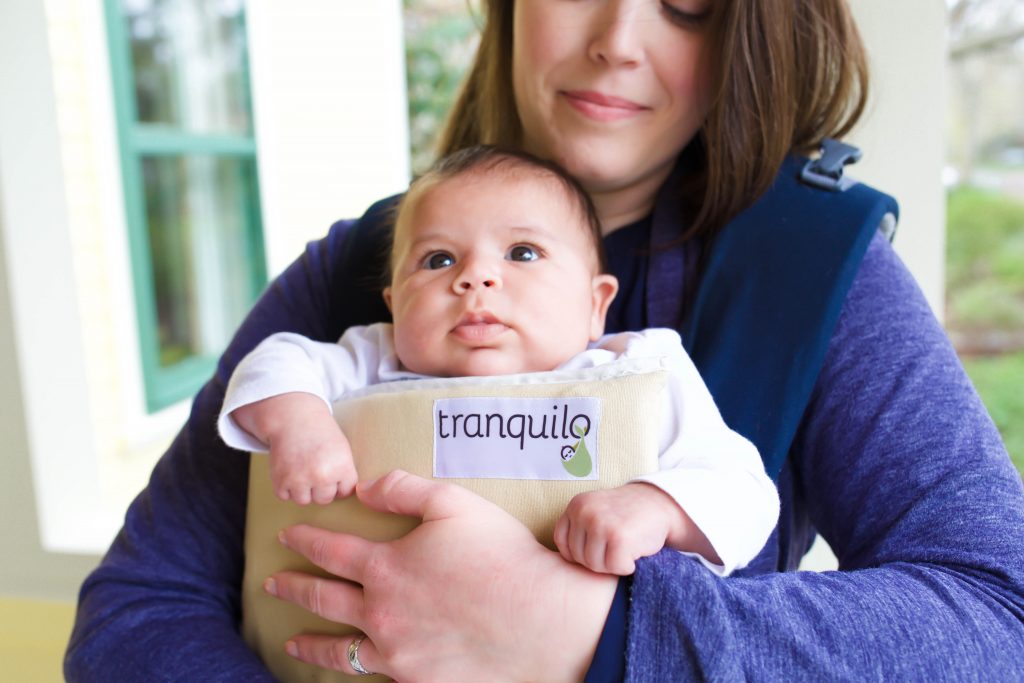 Different babies have preferences for sounds, vibration strengths, and levels of white noise—preferences that may surprise you and differ from your own. Whether your crying newborn has colic or your baby simply won't stop crying, we've got options! Choose from five different vibration modes including whooshing and heartbeats sounds. A 60-minute shut-off setting is also available. Take note, however: Tranquilo Mat was designed to be a safe and portable baby-soothing option, not an overnight white noise machine. In addition, the mat adds extra material to cribs so we wouldn't advise leaving your baby alone with the mat for an extended period of time.
Like what you see here? Enter below to win a Tranquilo Mat!
a Rafflecopter giveaway