It's a well known fact that skin-to-skin contact for newborn babies and infants has profound benefits, but a recent Harvard study has shown us just how incredibly beneficial skin-to-skin time is, especially for premature babies. Skin-to-skin contact, also known as "kangaroo care," is when a baby is placed directly on the parent or caregiver's skin, under their clothing, so that they can receive direct connection with the skin. According to Dr. Jennifer Peterson, from the Cleveland Clinic Children's, "Kangaroo care can actually decrease the heart rate, improve the breathing pattern, improve the oxygen levels in the premature babies. It actually helps them tolerate temperatures better, they grow better, and it has actually been found to improve brain development as well."  Interestingly enough, the Harvard study also stated,  "a decrease of the risk of infection and earlier discharges for premature babies whose mothers took part in kangaroo care." With of all these amazing benefits, it is clear that kangaroo care is a must-do for premature babies, infants, and especially multiples, which are often born early.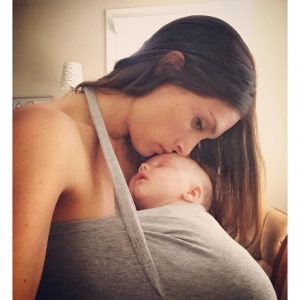 Though the benefits of kangaroo care are clear, Dr. Peterson says that many new parents are nervous to do skin-to-skin with their premature babies. However, we came across a product which not only makes kangaroo care easy to do at all times, but empowers the parent with a sense of confidence as well. VIJA Designs have created functional and beautiful kangaroo-care shirts for both moms and dads. With an array of styles, weights, and designs, VIJA has made connecting skin-to-skin with your baby incredibly easy and even stylish.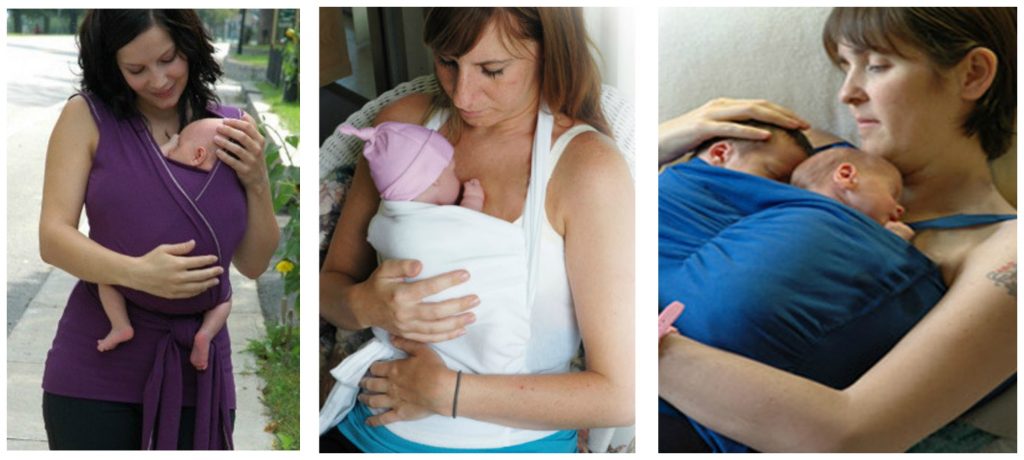 VIJA has designed a special line of kangaroo shirts just for premature babies; these feature a soft center panel made from micro fleece, with sides made of light polyester and cotton jersey, making it easy to wash and comfortable. With no seams directly on the baby, this version is adjustable in both width and height, making it perfect for premature, or very small, babies. As many twins are born early, VIJA has created a special kangaroo wrap specifically for twins; it features side seams and center seam with elastic shirring to prevent each baby from slipping sideways and follows the shape of each baby without unnecessary pressure.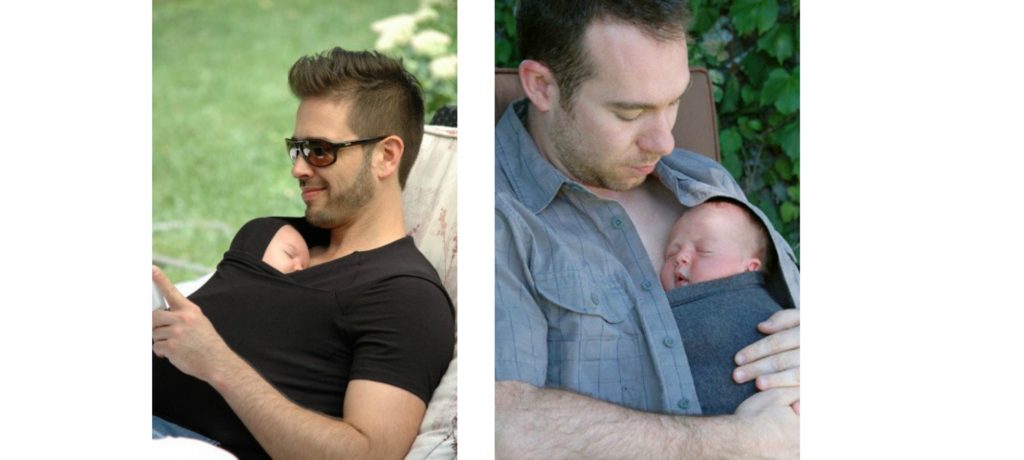 VIJA has many designs for women to choose from, such as halter style, short sleeve, nursing friendly, long sleeved, and with a breathable back. They have also designed a line of kangaroo shirts for dad, too! Dads can choose from the basic cummerbund style for skin-to-skin, or a black or gray kangaroo care t-shirt. What a fantastic Father's Day gift for a new dad!