The creators of Majka understand that maintaining proper nutrition while caring for a new baby is challenging. Along with a team of professional nutritionists, Majka Lactation Protein Powder and Bites have been thoughtfully crafted to curb hunger while promoting increased breastmilk supply. Our Gugu Village Real Moms tested the Majka line and shared their thoughts!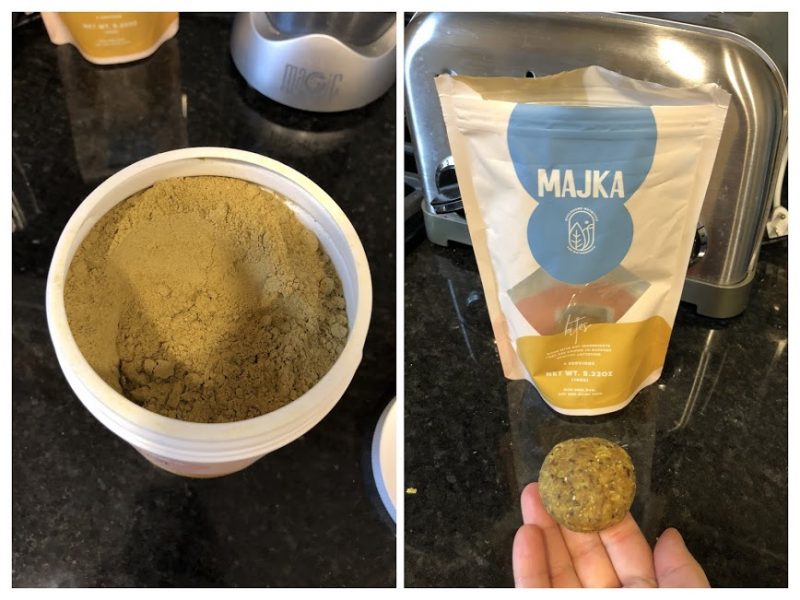 Denalee M:
Bites: I LOVED them!! My only complaint is that there were only four in the package.  They definitely have a unique flavor (I could taste the turmeric) but I really liked it.  The package recommends eating them cold (storing in the fridge) but I had them both ways.  I think I actually preferred them fresh from the bag except that they fell apart really easily that way.  When I had them from the fridge they were a bit harder and easier to eat one-handed. I was amazed that one bite actually helped curve my hunger.  In the past when I've had time I've made homemade energy balls but I would have to eat a couple to actually feel like I had a snack so it was a huge bonus that I was good with one.
Protein Powder: The protein powder was not what I was expecting.  Typical protein powders I have had either have a vanilla or chocolate flavor or no flavor at all.  This was definitely a unique taste (again you could taste the turmeric and ginger) but it did not have that gross fake sweet flavor a lot of regular protein powders have. The directions for the powder say to mix, shake, or blend 1 scoop with 12 oz of water or your favorite drink.  One downside is that it did not come with a scooper so I had to estimate the proportions.  I tried the mix a few different ways: 1. In my normal shake (banana, almond butter, and almond milk).  This was by far my favorite way to have it.  It sounds like it would be a weird combination with the ginger and turmeric flavors but it worked surprisingly well. Plus, with the texture of the shake, you couldn't even tell there was a protein powder in it.  2. I tried to use the mix in warm almond milk to create a type of turmeric latte drink with it.  I may have added too much powder to the milk for this because it was very thick and chalky tasting and I could not finish the whole thing.  3. I tried the mix with water as the directions recommended.  After the milk failure, I was afraid for how this would taste but I was cautious about how much powder I added to my glass and I was surprised that this was actually pretty good. If you don't drink it quickly the powder does start to settle in the bottom but generally, it was pretty good. I would not crave drinking it (like I did in the smoothie) but if you need something quick it definitely does the trick.
Lauren K: I struggled with my supply when nursing my first baby. When I found out I was pregnant the second time, I was determined to do whatever I could to make the nursing smoother. I researched ingredients proven to boost supply and purchased a ton of ingredients (everything from Fenugreek to oats) to create a homemade recipe. After hundreds of dollars in ingredients and a lot of time, I was left with a product I could barely swallow. The Majka bites and powder provided me with a convenient and tasty option!
Cary F.:
Bites: Before even taking a bite out of the Majka Bites, I was very excited to see that they are gluten-, dairy- and soy-free. After having my first bite I was thrilled at how flavorful they were without being dry. A wonderful easy snack to grab throughout the day with my hands being full doing mommy duties.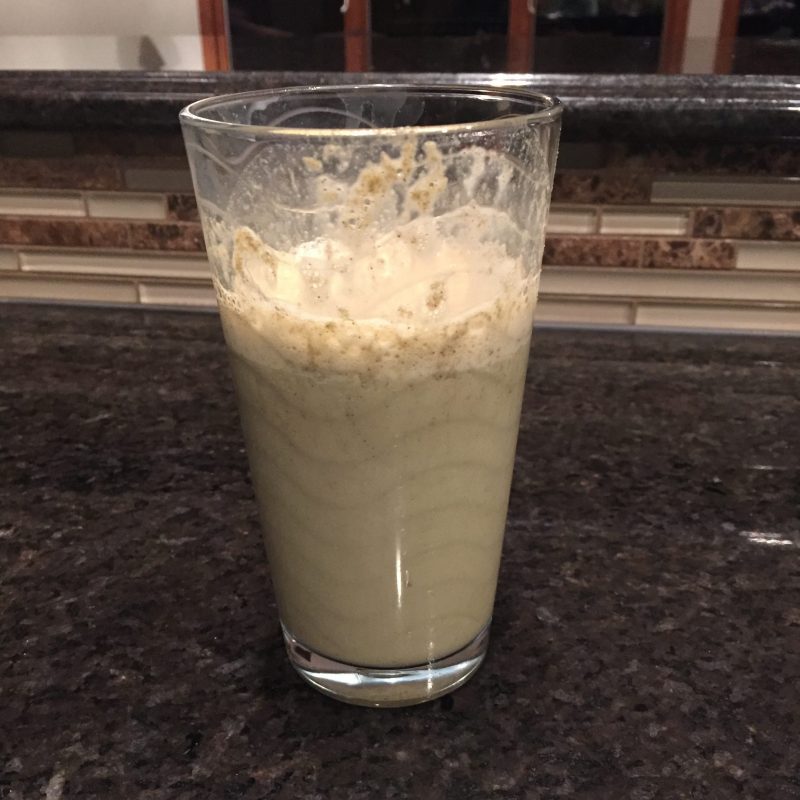 Protein Powder: My initial shake I made with almond milk in the blender. I was expecting a chalky shake but was pleasantly surprised how refreshing, fulfilling and honestly delicious it is without that chalky taste like most shakes. I am completely satisfied after enjoying this nice cool drink. Happy mama, happy baby!
Before starting the Majka shakes a little over a week ago, I noticed that my daughter always seemed to be looking for more. After enjoying my Majka shakes I noticed that not only is my daughter seeming satisfied after nursing but I am also able to pump an extra 4 ounces after she eats! A noticeable difference compared to not being able to pump anything extra prior to starting this delicious lactation powder. My daughter is in the 6% weight group, she is so tiny and I can't wait to see how much she gained in next week's doctor visit.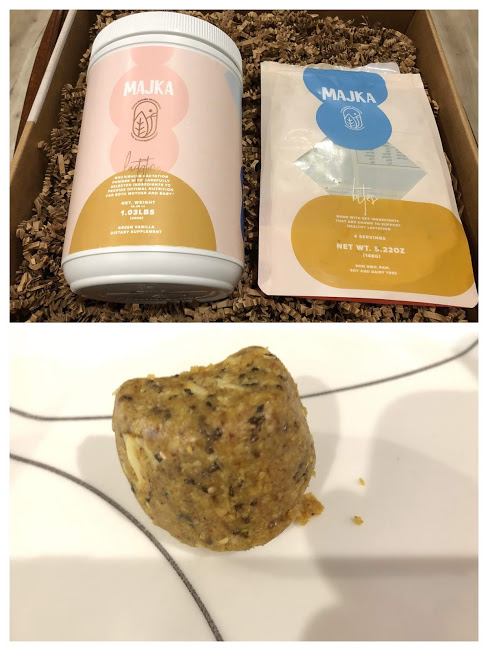 Margaret W:  When I opened the box, I was immediately impressed by the aesthetics of the packaging. There was a handwritten thank you note included as well as an information card about the bites and the powder. On the back of the powder info card, there is a lactation smoothie recipe. I am impressed by the ingredient list and happy that it doesn't contain allergens such as dairy or wheat. I was so excited to try both, and I did as soon as I got them! The bites are delicious and have a soft, almost brownie-like texture. I would definitely order them if I found myself in need of a boost. Then I tried the powder. I added it to cold almond milk, and it didn't mix well, and I was left with chunky, powdery milk. I put it in the blender which helped some. Next, I tried the lactation smoothie recipe which includes a banana and spinach. It was very thick but a bit better than the milk with the powder alone. I gave some to my son at dinner, and he seemed to like it. I, personally, did not particularly like the powder either in the milk or as the smoothie. The directions say to use an entire scoop, which is quite large. I do not usually use protein powders so I may not be accustomed to that kind of taste. You can definitely taste the pea powder, and it leaves quite a strong aftertaste when used as a drink. I do plan on trying to find a baking recipe for the powder that I may like though.I did feel a bit more "full" in between long nursing stretches than usual after using the bites and the powder. I am so grateful for having gotten to try the bites and powder, and I would definitely recommend (and already have recommended) them to others who may be looking for a good quality product for lactation support.
Interested in trying Majka for yourself? Head to https://lovemajka.com and use discount code guguguru for 20% off your first purchase.