As the weather gets colder, and we bundle ourselves in flannel, we couldn't help but pick our favorite mama, baby, and nursery items which feature a classic buffalo plaid in black and red. Buffalo plaid makes a wonderful addition to a woodland or forest themed nursery. Plus, keep reading to enter to win a ton of products featured in this post.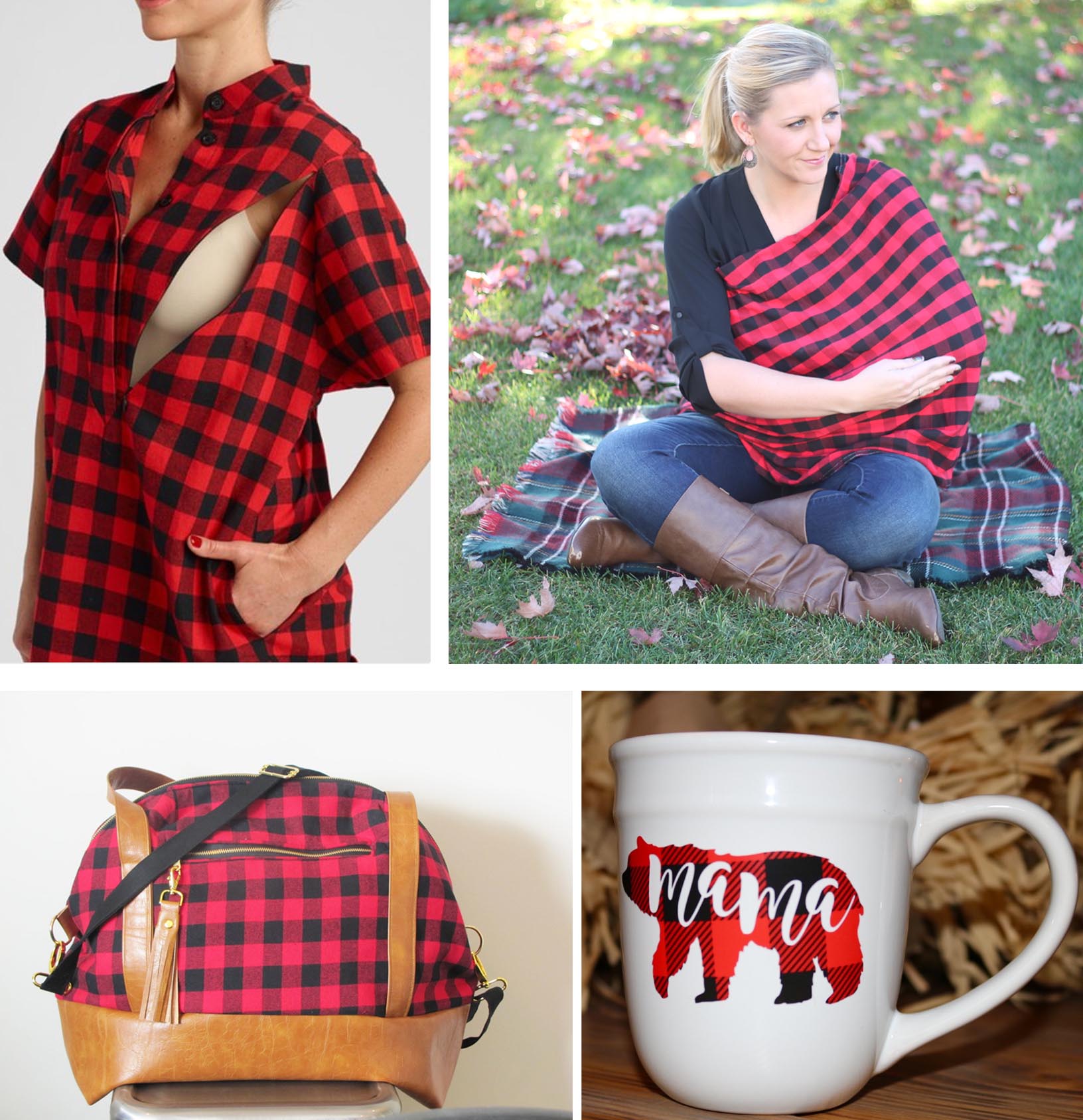 For mama: We are sort of obsessed with these rustic chic buffalo plaid ideas for mama – we suggest adding these to your baby registry or gifting them to a new mama friend. We're big fans of Loyal Hana and their nursing tops, and the Isla Red Check top is no exception; this shirt is rockin' cool and will make a mama feel confident and strong, all the while having easy access to breastfeed. The buffalo plaid nursing cover from Hold Me Close Nursing can also double as a hip scarf for mama – pair it with a jean jacket for an easy put-together mama style. The cotton and faux leather buffalo plaid diaper bag from September Skye could also double as a purse for mama when she's not with baby; the interior has 4 pockets large enough for water bottles, curling irons, hairdryers or diapers. And, we are smitten for the mama bear buffalo plaid mug; a new mama needs her caffeine fix, and she can't have too many mugs. (PS. Keep scrolling down to enter to win the Loyal Hana top and Hold Me Close nursing cover!).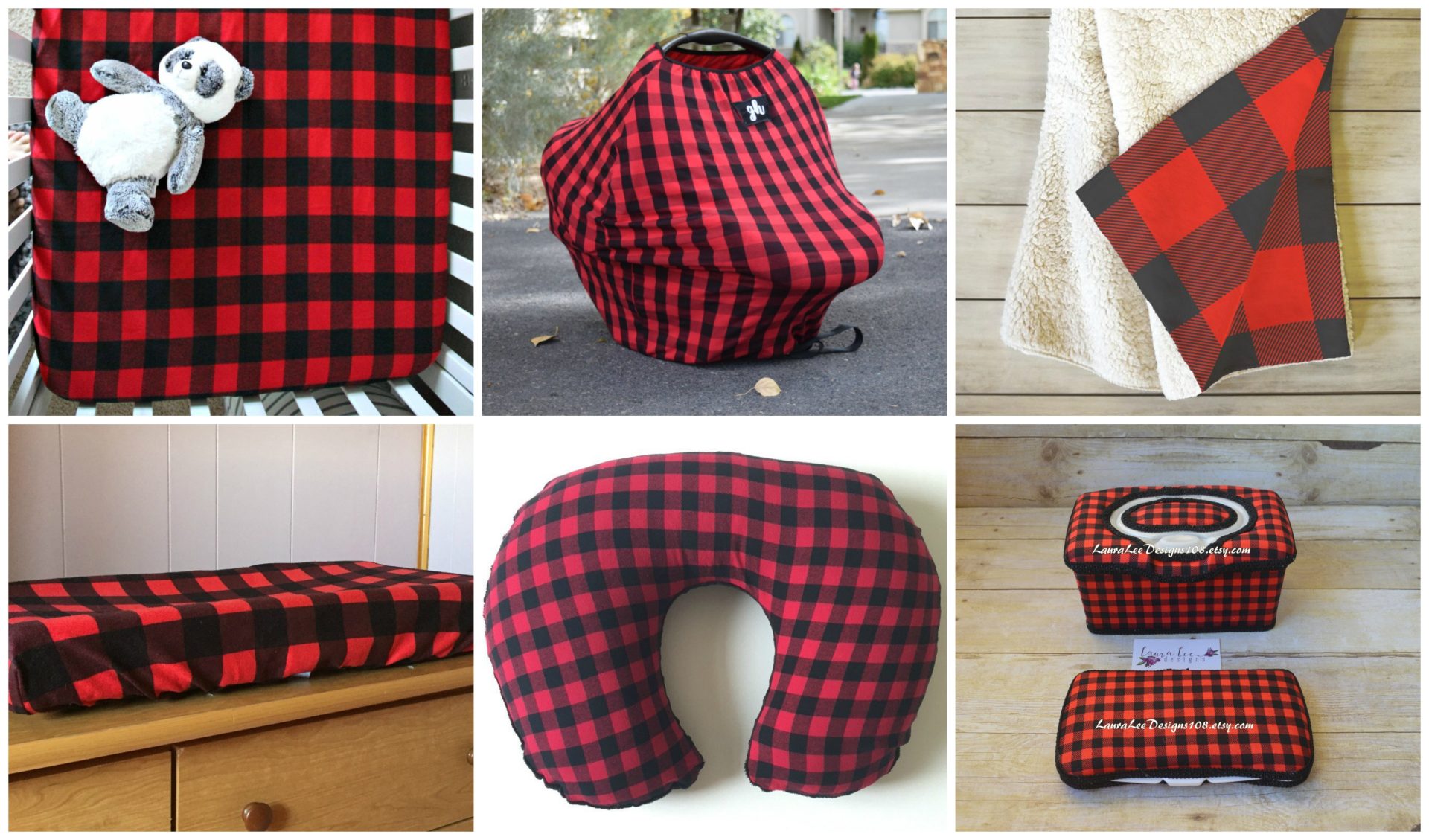 For the nursery: We love the idea of using a buffalo plaid crib sheet in a woodland themed nursery. Check out this car seat cover from The Goodie Hoodie, which can also be used as a nursing cover – it's sure to make a real statement! (PS. Scroll down to enter to win it!) We're huge fans of Glam Camp and this blanket makes the most wonderful accompaniment to a nursery for a parent to snuggle up in while baby rests. Looking for a buffalo plaid changing pad cover? This one is stretchy and easy to clean. We love how jazzed up this buffalo plaid nursing pillow looks, and we're sure dad wouldn't mind feeding baby with it, too. If you're going with a black and red, woodland, lumberjack, or plaid nursery, you definitley need this diaper and wipes case set.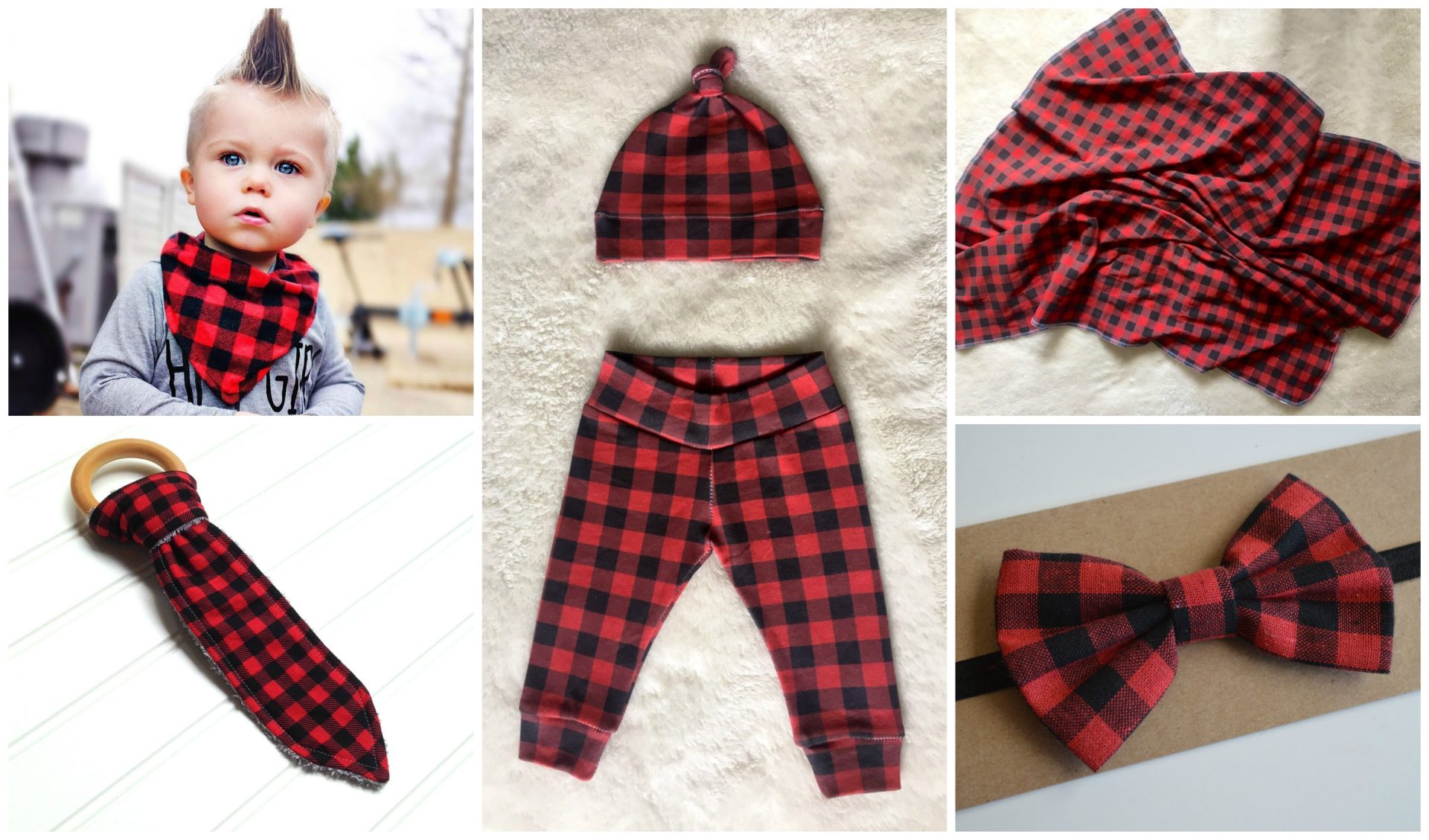 For baby: We're smitten for this buffalo plaid bandana from The Ivy Lantern; whether for drool or style, it's adorable. Looking for a one-of-a-kind teether for baby? This necktie style teether is unique to Cotton Pear Makeshop and makes a wonderful baby shower gift. We had to include some buffalo plaid baby style in the roundup, of course, and fell head over heels for the hat, leggings, and swaddle blanket (pictured) set from Blue Cactus Threads – we highly recommend snatching this set up for any winter-born babies! And, of course, every little rustic chic baby girls needs a buffalo plaid headband. (PS. Head below to enter to win the teether, bandana, leggings, and hat!)
Like what you see? Enter our buffalo plaid bundle giveaway below!
a Rafflecopter giveaway