Christine Dimmick, mother and CEO and Founder of The Good Home Co., shares some safe home care tips including some easy DIY solutions for keeping clean:
Nursery hand sanitizer – the great thing about hand sanitizer gel is the ease with which you can put it on right? Quick pump and rub in hands and go. Unlike a spray or hand washing – it can be done quickly and one handed – so important for moms. Unfortunately the store brands either contain huge amounts of alcohol (potential ER visit there) or ingredients that cause cancer like triclosan – umm, no thanks.

A quick solution is to make your own. Really quick I promise. Buy some aloe vera gel from the health food store – one with a pump dispenser. Add 12 drops of red thyme EO (common thyme essential oil) and shake. Boom – natural hand sanitizer. Don't use this on the kiddos – they stick their hands in their mouths and are just generally too young to use. My little guy was a thumb sucker. For him and other kiddos I use unscented water wipes.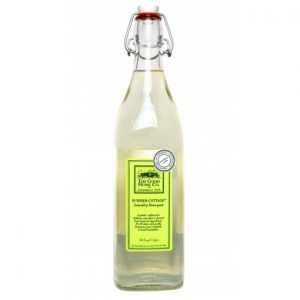 Safe Laundry – one of the biggest tips I can give you is to use a natural, sulfate-free detergent. The big guys that line all our supermarket shelves use petrochemical derived surfactants (soap that is chemically changed from crude oil) and their top 5 ingredients cause allergies and respiratory issues. It is NOT the fragrance – so you are not getting away from this by using fragrance free. Use a natural, sulfate free detergent (make sure it says sulfate free – there are other sulfates besides SLS) and stay away from fabric softener. A good sulfate free detergent will leave your clothes soft and clean after a cold water washing and machine drying – without any fabric softener. Fabric softeners also are major respiratory irritants – and again it is NOT the fragrance – but the actual chemicals used to make it.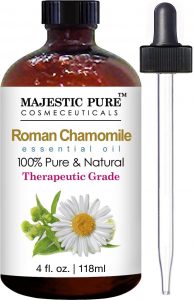 Diaper Smell – now that you have your own "kiddy" litter box in your home – how do you keep the smell from taking over your babies room? A good room spray that you make yourself. Mix 1 cup of water, 1/2 cup of witch hazel and 12 drops of roman chamomile oil. Chamomile relaxes and soothes and the spray solution is gentle, natural and not an irritant like alcohol.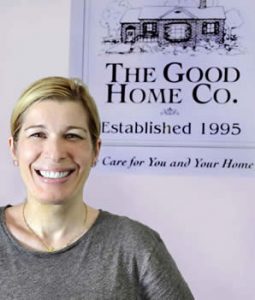 About Christine Dimmick
Christine Dimmick is Founder and CEO of The Good Home Co., Inc. – a line of safe, yet truly effective home cleaning products that incorporate divine, memory-inducing scents.