Since we're heading into that time of year again, holiday shopping time, we thought we'd share our favorite products for making holiday shopping a little less stressful for mom, dad, and kids. We all know what it's like to rush out for last minute gifts with kids or babies in tow: never fun, always stressful – yet, we have some surefire products which are guaranteed to make your shopping experience less stressful and a little more fun for all.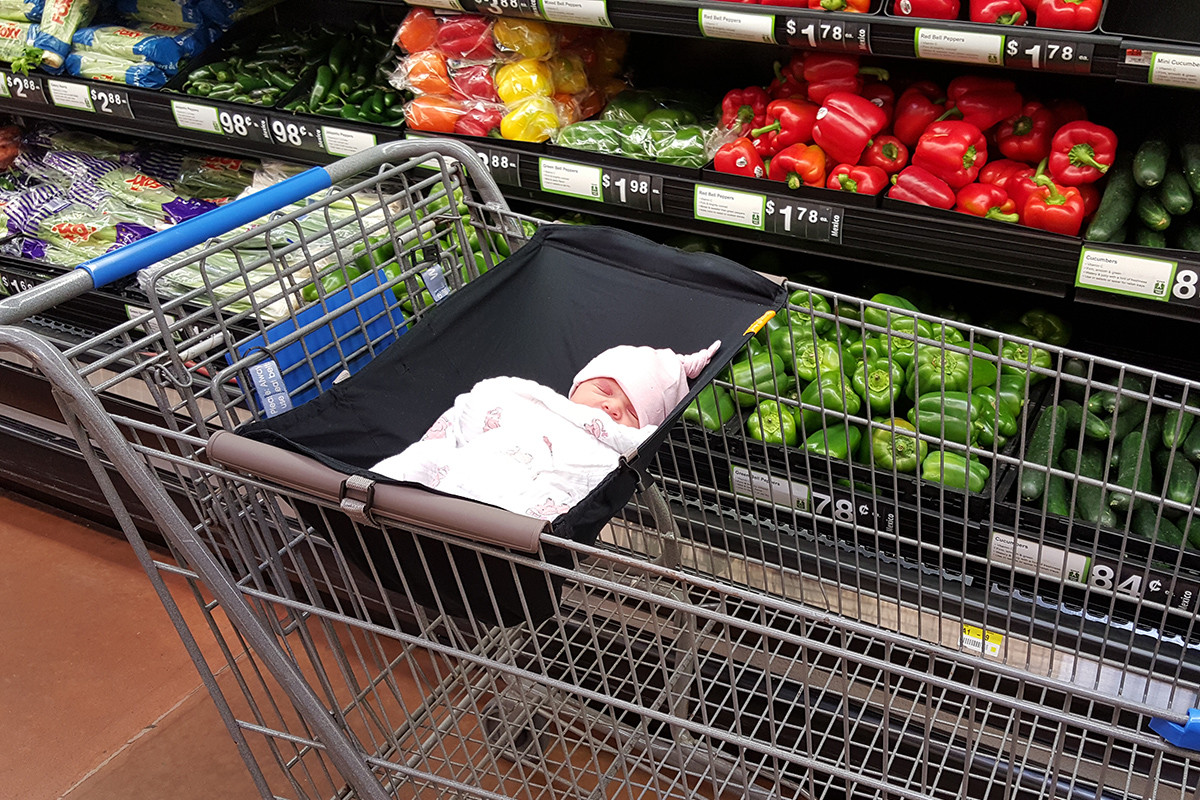 Binxy Baby Shopping Cart Hammock: When out with a new baby, it's always a struggle to figure out the best way to safely carry them while shopping. Luckily, Binxy Baby has invented a safe alternative for holding your baby in the shopping cart. The hammock attaches to any standard market cart and can hold up to 50 pounds. Plus, the hammock can even safely hold your infant carseat if you don't want to take a sleeping baby out!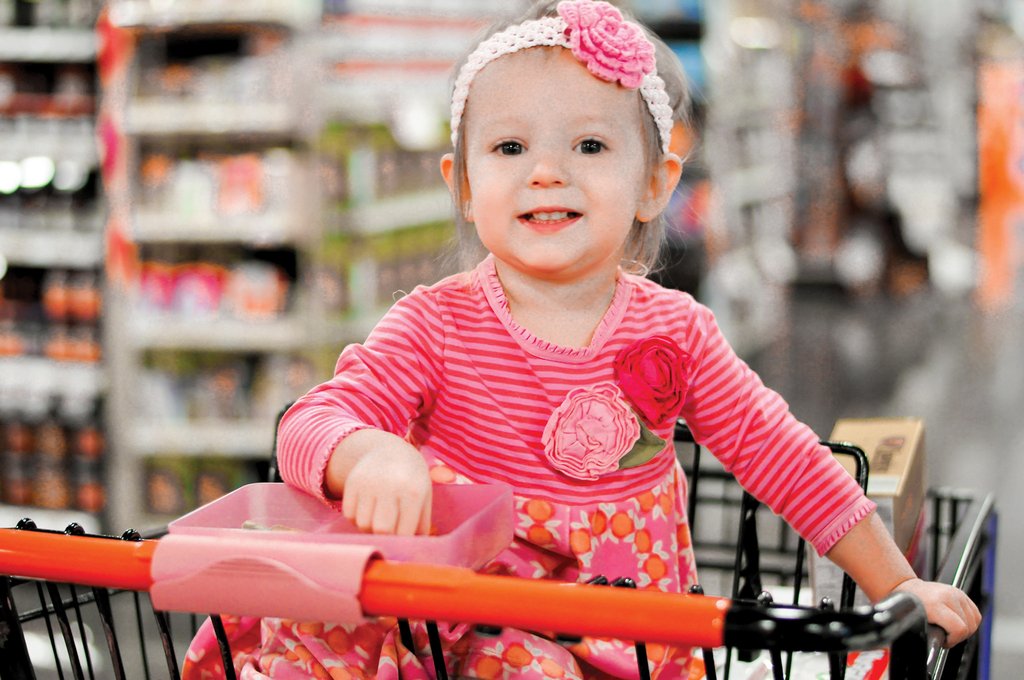 Snap and Shop Tray: Why is it toddlers always get famished in the middle of a store? Don't let yourself get stuck without a snack during your holiday shopping. We're loving the Snap and Shop Tray, which easily snaps on to any standard market cart handle. Each tray has two snack compartments for kids' favorite snacks. Coming in three colors, you're sure to find the perfect one for each of your kids.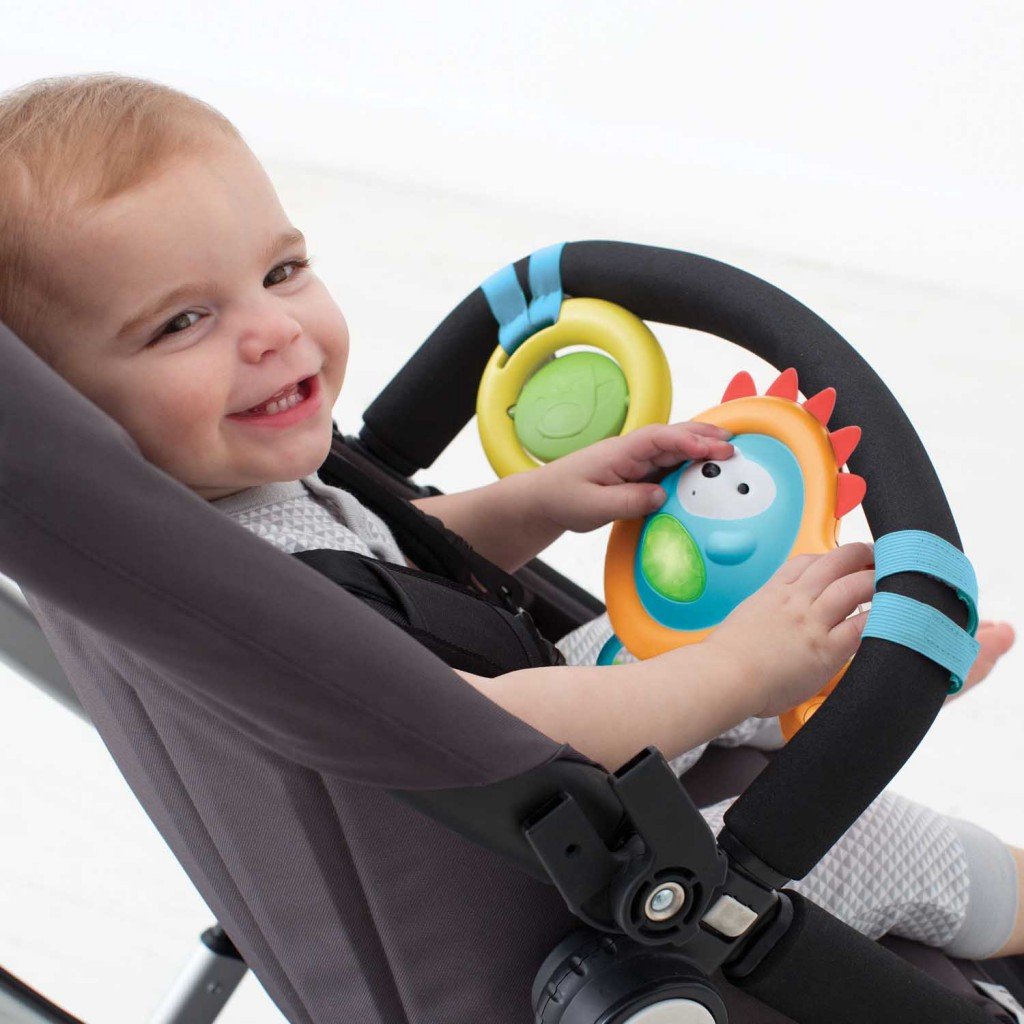 Skip Hop Stroller Toy: Babies need a good distraction so you can focus on picking the perfect holiday gift; which is why we're loving this brand new stroller toy from Skip Hop. This car seat toy bar is easy to attach to infant carriers and most stroller bumper bars for multisensory play on the go. With tactile spikes that are useful for teething, the light-up hedgehog plays four different songs and a fun sound when his belly is pressed. There's also a spinning mirror and rattle ball, movable click-clack links, and even a place to add baby's favorite toy.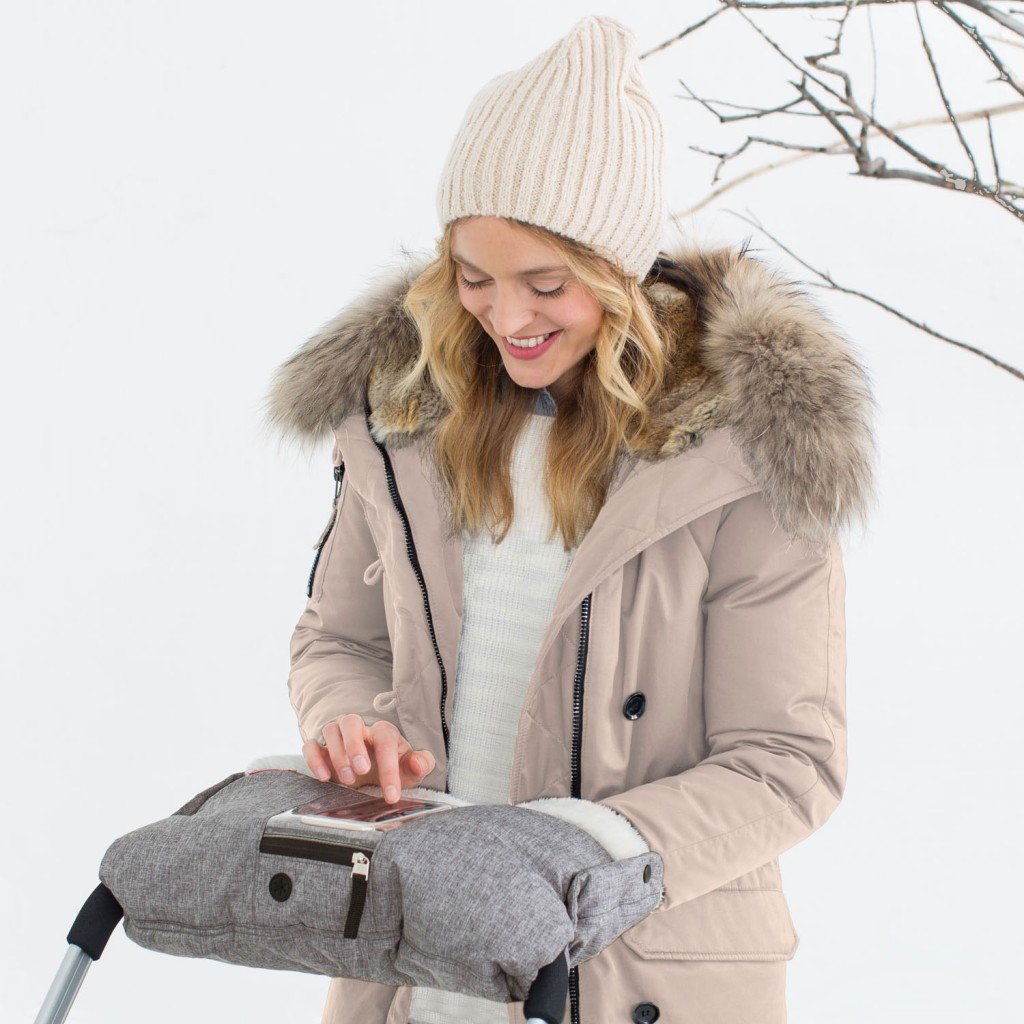 Skip Hop Stroll + Go On-Call Hand Muff: If you're shopping when it's cold out, the most annoying thing is to pull off your gloves when your phone starts ringing. The new hand muff from Skip Hop solves all your cold weather problems! Talk, text and stay toasty with this fleece-lined, water-resistant stroller hand muff. It features an innovative clear zip pocket that lets you see and operate your phone through the window, with a special port for headphones. Securely attach it to any stroller with the snap-together tabs so you can stay warm and "on call" as you stroll.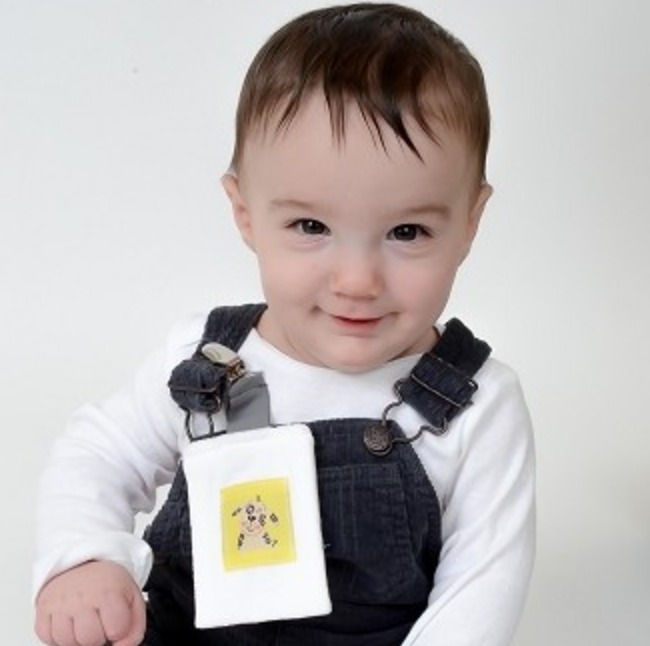 Bitta Daytime Lovie: What's the worst possible scenario for holiday shopping? Clearly, it's losing your child's favorite lovie in the middle of the store during the holiday rush, right? Not anymore! With the Bitta Daytime Lovie, your child can safely have their lovie with them at all times, and there's no fear of losing it, because it clips to your little one! Made from 100% natural cotton, this sturdy, but gentle, clip will stay secure as baby tugs. Simply clip to baby and you're ready to roll!

"Action" Books: Don't leave home without something for your little one to read, and if they can't read? Than pick some board books which will keep them thinking! We are big fans of the books from Little Bee Books; all of these durable board books are 'action' books, meaning you can use them as distraction for your toddler by asking them all about the book and posing questions for them. Around the World is a "follow the trail" book, so toddlers can use their fingers to follow the maps in the book; Things that Go is a great way to practice words, and What Can You Spot: Counting is a lovely little counting book which will help your toddler learn numbers as you shop.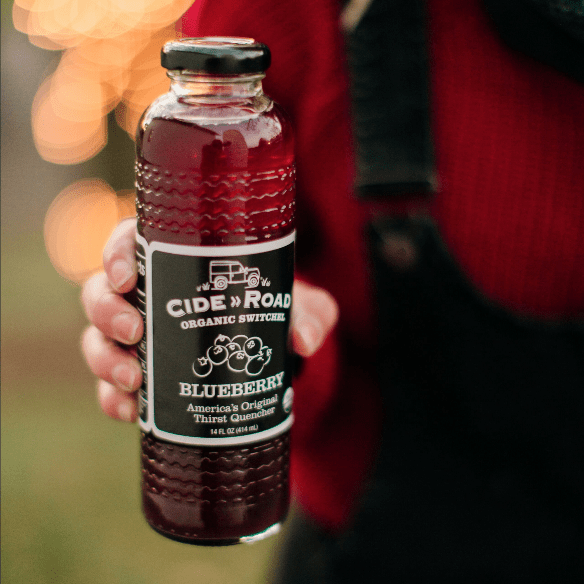 CideRoad Organic Drink: Parents tend to pack a thousand snacks for our little ones when we go out, but we often forget about ourselves. CideRoad is a delicious organic drink which will give you a natural energy boost while you're shopping with the kids; made from apple cider vinegar, which has calming properties, plus natural juices and organic maple syrup, you're sure to stay hydrated and refreshed even if the baby has a blow out and the toddler is screaming at the top of their lungs.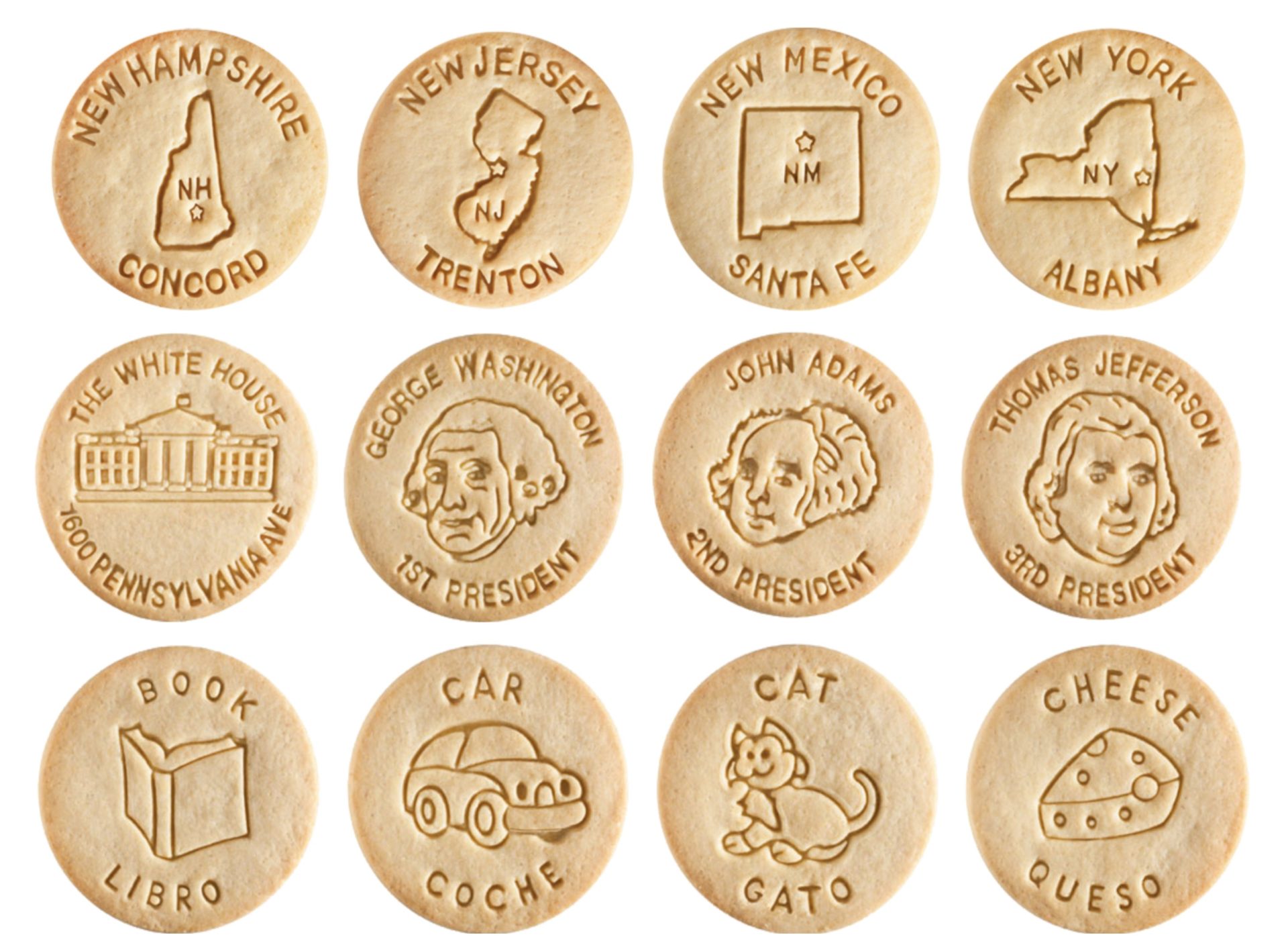 Dick & Jane Educational Snacks: Of course, the most important aspect of keeping any shopping trip calm with kids is…snacks! We are over the moon for these educational snacks; you can choose from United States, presidents, or Spanish – your toddler can snack away and learn something at the same time. How adorable are these? Swoon.
Heading out shopping with the kids? Enter below for the chance to win a Snap and Shop Tray, a case of Dick & Jane Educational Snacks and 4 bottles of CideRoad for you!