Groundhog's Day had us excited for Spring but it's still not shorts weather yet and we are in need of snuggly clothes for both babe and mom! We are sharing some super soft, snuggly and truly *practical* items to help you and your little one get through the last of this winter's chill because when it comes to cold weather, it's not just about the cute factor – function is key. PLUS we're giving you a chance to win a luxurious and cozy Dolce Gloves + Scarf set from Little Giraffe.
You spoke and Little Giraffe listened: their signature luxurious feather yarn is now available in a scarf + gloves set for the sophisticated (and cozy!) mom. The Dolce set is available in both a traditional scarf with coordinating gloves, or a fashion forward infinity-circle scarf with matching fingerless gloves. The fingerless gloves are especially practical for a mom who needs to have her cell phone at the ready.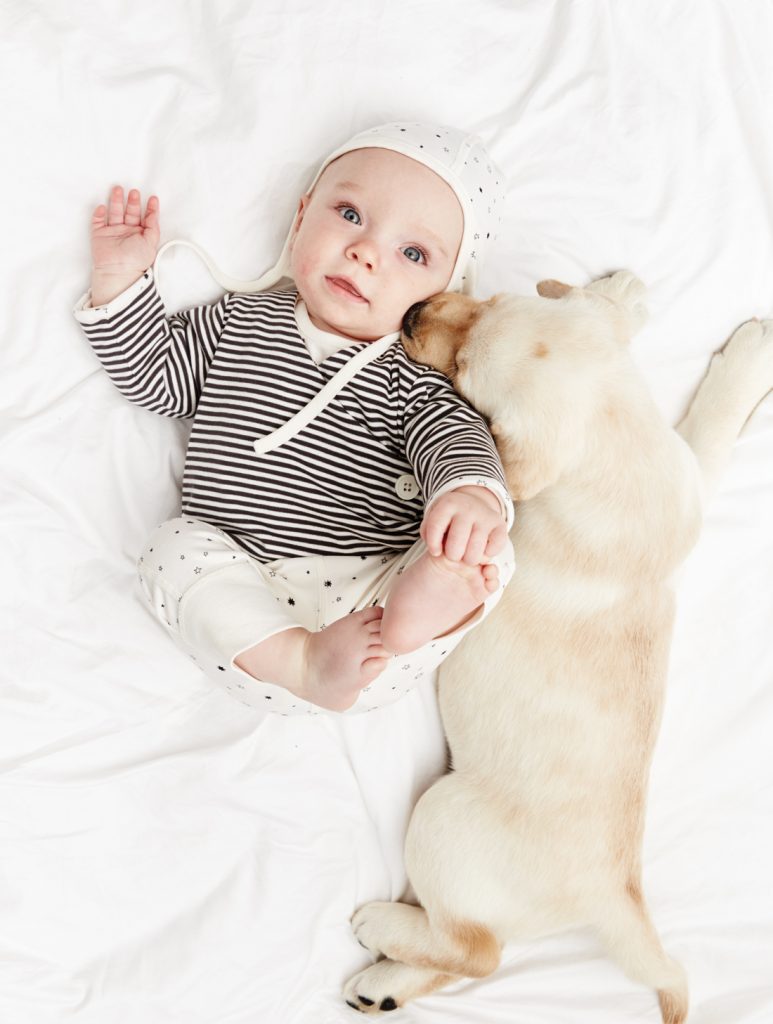 Hanna Andersson's new 100% Organic Pima Cotton layette features thoughtful attention to details in order to make your life easy, as well as keep your baby happy and comfortable. All of the clothing features smooth and flat seams, which won't irritate your baby's skin, causing them discomfort. The ready-to-grow cuffs, along with the high-quality durability of the Pima Cotton will allow for your baby to wear these adorable sleepers, rompers, onesies, and tops for many, many months (and easily can become Hanna-Me-Downs for years!)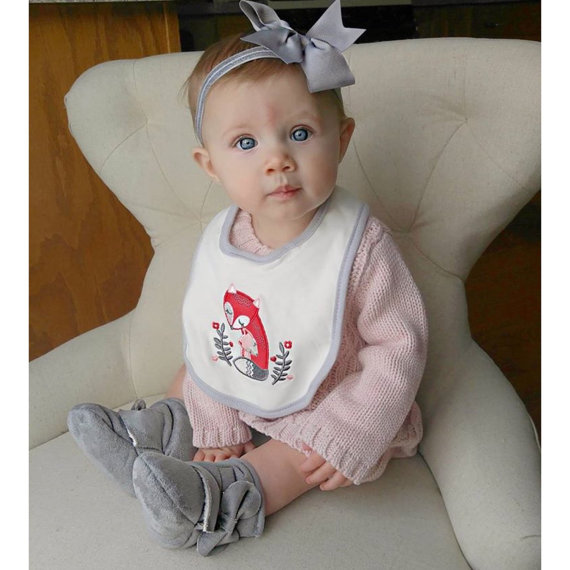 These cute Mocc Booties from Etsy shop SheSheMarie Boutique are super soft for babies and score high practicality points because they can't be easily tugged off by little hands. In fact Bootie Boots don't come off till Mommy or Daddy want them off. From aztec prints to bows and more, Bootie Boots come in a variety of cute styles for your little one – all very durable and machine washable.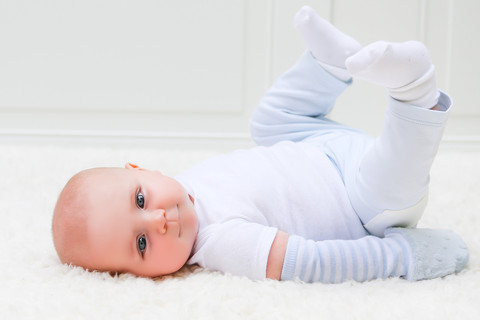 Invented by (need we say it?) a mom, Handsocks offer soft, safe protection from scratches, help avoid irritating infant eczema, and stop little ones picking at healing wounds. PLUS they're "fling proof" (score!) Handsocks are available in two styles: No scratch mittens with a blankie feel for little ones available in 0-12 months and Plush mittens with extra padding for comfort and crawling available in ages 0-2 years.