Mama new, meet mamaRoo: The magical infant swing that lets parents DO things (like shower). It is truly a sight to see. Babe goes from screaming to smiling to snoozing. Even if they skip the snooze—the smile makes this worth every penny.
Do you remember listening to your parents' stories about driving around with baby you in the car…in the middle of the night? Just to get you to sleep? Those days (for the most part) are over, with the invention of the renowned mamaRoo. The car motion is one of the many options available on this genius swing.

There are five unique motions and five speed options for a total of 25 different combinations—feel free to change them up, or find the winning combo that works best for your babe. It also bounces up and down, and sways from side to side, mimicking the parent swing (a.k.a. your arms) they're born to know and love. Plus, if you're not into cartoon characters decorating your living room, the modern, sleek design and color options can keep things looking chic.
If baby is in the mood to play, they can reach for the patterned balls from a comfortable sit-up position. Or, if THE yawn occurs (you know the one—or you will soon), they can recline and get some Zzz's. There are four soothing built-in sounds, or you can connect it to your phone and play your own music.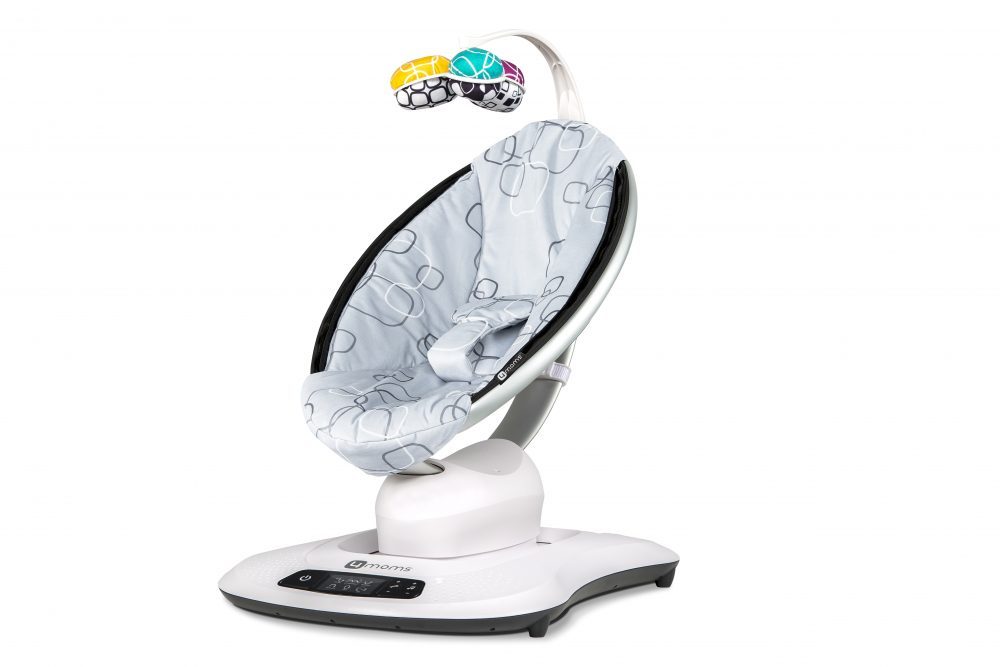 The mamaRoo is the best friend you always want to have around, but your sleep-deprived self doesn't have to chat. It's portable, so you can take it with you anywhere in the house, and actually get things done—or, more importantly, give your body a break.
It's the baby gift of all baby gifts, and the best part? Babies love it as much or more than parents do. Do you have one? Let us know what you think in the comments below!
Thank you to 4moms for making this sponsored post possible – we are so appreciative!