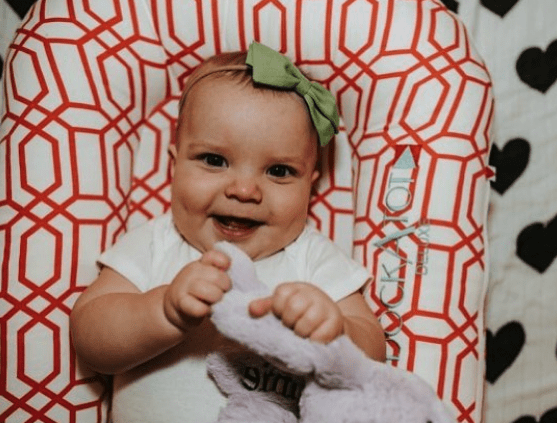 We at Gugu Guru have been following a new baby brand from Europe called DockATot on Facebook for months now in anticipation of their U.S. launch. What makes them unlike any other brand is they already have a cult following of early adapters who are fans of the European version. And it's also won a slew of prestigious awards in Europe. Not to mention Kourtney Kardashian has been outspoken about her love of this multifunctional and ultra-stylish baby lounger, while sis Kim has been spotted traveling with hers! So our curiosity was piqued to say the least. DockATot finally launched this week and we were lucky enough to get our hands on one. DockATot is an all-in-one spot to dock your tot and we've fallen for it hard.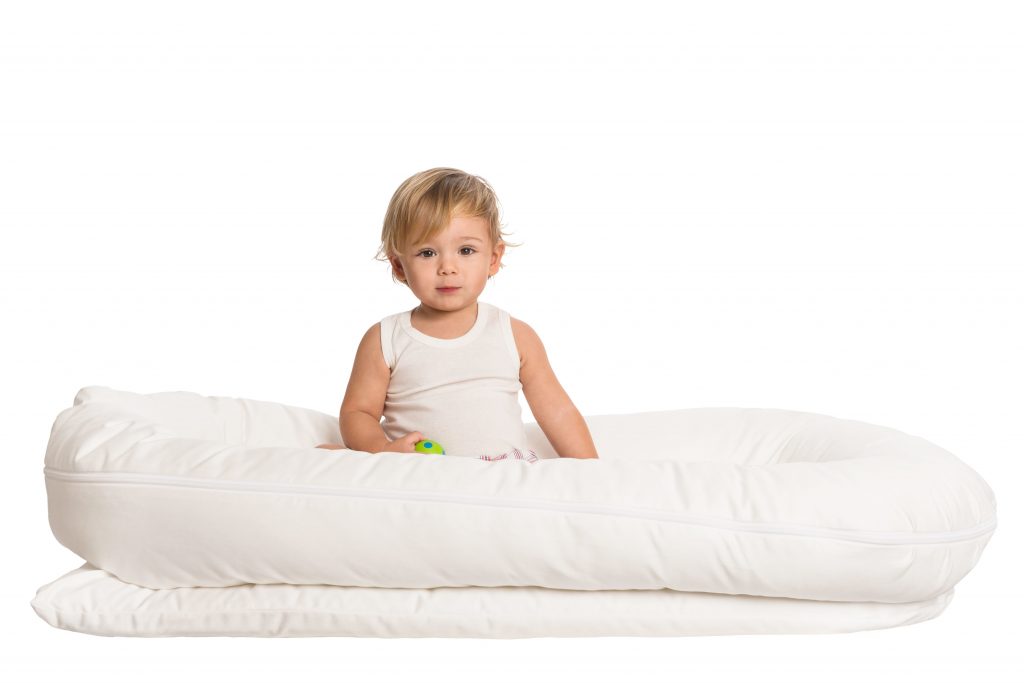 What makes DockATot stand out from the crowd is the careful consideration the founder (a mom of two young boys) has given to the overall design, functionality and safety of the dock.  The unique shape and design allow babies to comfortably rest, play, snuggle and log in some tummy time. The idea is that your little one feels snuggled in a safe haven that feels a lot like the womb. The bumpers are made with a special air-permeable fabric that makes DockATot particularly worry-free.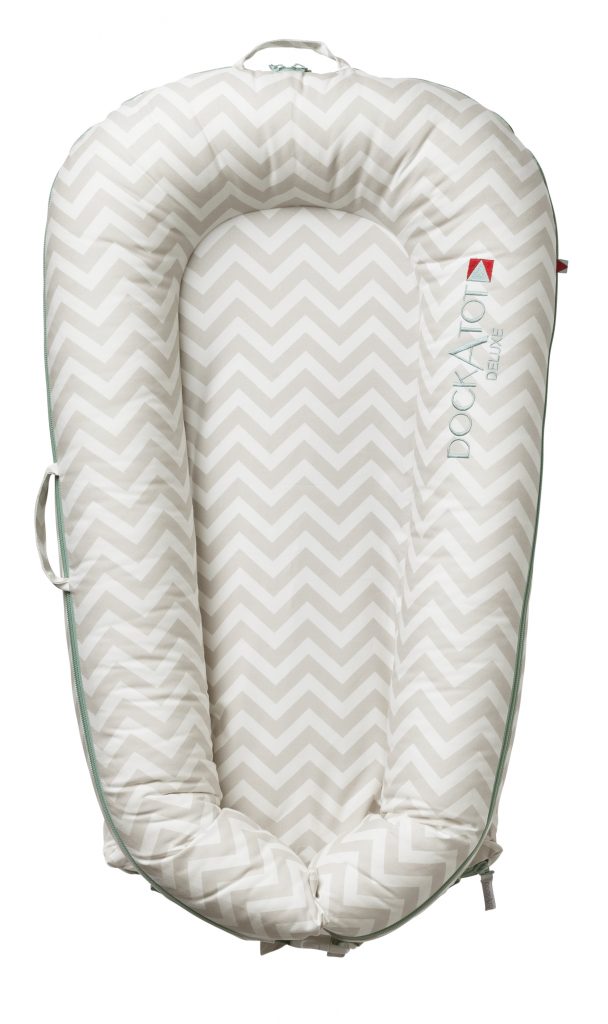 It's clear the mompreneur behind DockATot has amazing taste. We love the selection of stylish covers she has created, allowing for parents to finally have a–dare we say–chic piece of baby gear in the house. Our favorite is the chevron printed cover. DockATot comes in two sizes: Deluxe for ages 0-8 months and Grand for 9-36 months. The Grand is perfect for helping little ones transition into a big kid bed. Also great is that DockATot is lightweight and perfect for traveling. It's so nice to have a safe and clean place to dock your tot while at a hotel or friend's house. We love DockATot for making our lives as parents a whole lot easier–and more stylish!