We once again teamed up with the amazing pregnancy and motherhood resource that is Well Rounded to gather some great (and even unexpected) ideas for the baby registry.  In line with this month's focus on New Year's resolutions and overall wellbeing, Well Rounded interviewed three influential mamas who live and breathe health & wellness on their registry picks for postpartum wellness.  See their answers and the full post here.
The team at Gugu Guru was so inspired by this post, that we rounded up some of these amazing products to give away to one lucky mama – worth over $1600.00!
Here's what you can win: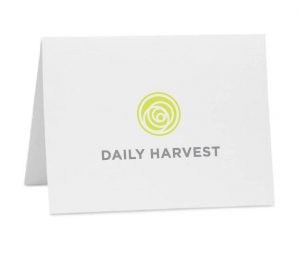 $50 Gift Certificate to Daily Harvest
Daily Harvest began when founder, Rachel Drori, decided she didn't have time anymore to blend a healthy smoothie before running off to work. Somewhere between searching recipes, prepping, buying, measuring and researching different proteins and superfood powders she realized there was a better way.
Daily Harvest was established with the idea that healthy eating should be tasty, nutritious and most of all, convenient. We are on a mission to reshape the way Americans use their freezer. It's about to get crowded for your ice cream and vodka…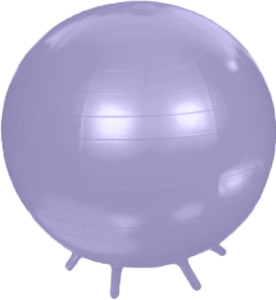 Baby Bump Balance / Birth Ball ($54.99)
Baby Bump™ is the new rocking chair. Life as a new parent has its ups and downs, but don't fret – so do we! Baby Bump has a leg up on the traditional yoga and fitness balls – 6 legs to be precise. Baby Bump's unique peg-legged design keeps the ball stable and stationary and will be a helpful tool/toy for every stage of your infants growth from pregnancy to parenthood. Baby Bump enhances a pregnant mother's posture, fitness and comfort. Gently bounce your newborn on a Baby Bump™ to soothe him or her when nothing else will do the trick. And as your baby grows older use a Baby Bump™ to provide new and exciting ways to learn and play. And of course, you can use your Baby Bump™ to stay in shape to keep up with your energetic toddlers!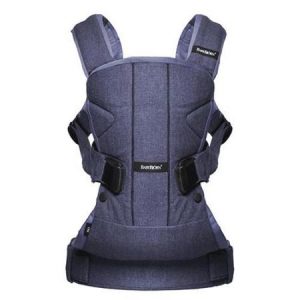 BABYBJÖRN Carrier One ($189.95)
Ergonomic carrying with wide leg position, BABYBJÖRN Baby Carrier One is equipped with a sturdy waist belt and padded, form-fitting shoulder straps to make it comfortable for carrying a growing child from newborn up to the age of three years. The waist belt allows you to support the child's weight on your hips, and avoid back and shoulder discomfort. You can vary between four ergonomic carrying positions throughout the period of use, with your child sitting in either the normal or wide leg position.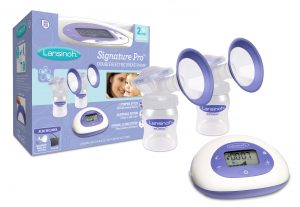 Lansinoh® SignaturePro™ Double Electric Pump ($149.95) and Ultimate Protection Nursing Pads
The Lansinoh® SignaturePro™ provides advanced technology at an affordable price. Our pump is the ONLY pump with three pumping styles and eight adjustable suction levels, allowing you to select the setting that works best for you. A closed-system design reduces the number of parts cleaned and prevents bacteria and mold growth. And its compact size and quiet motor make it convenient for the mom on-the-go.
Lansinoh® Ultimate Protection Nursing Pads are the only nursing pads to feature the blue InvisiLock™ Core, which instantly captures and disperses moisture away from the center of the pad. This means you stay dry and comfortable, and the pad stays smooth and discreet under clothes – even when wet.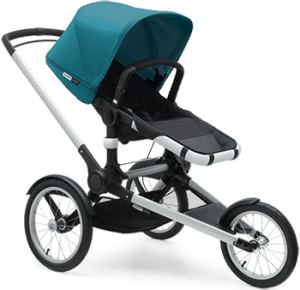 Bugaboo Runner ($749.95)
Designed with active parents in mind, the Bugaboo Runner comes in two versions; as a complete jogging stroller and as an accessory for existing Bugaboo owners*, offering an easy, click-and-go jogging extension. The large under seat basket will hold your essentials and most accessories are compatible with the stroller. In characteristic Bugaboo fashion, you can choose to have the seat facing you, or facing the world. What are you waiting for? Run free!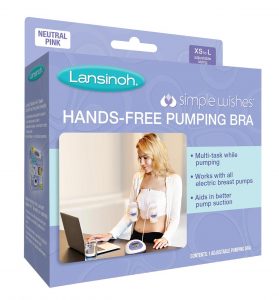 Lansinoh Simple Wishes Hands-Free Pumping Bra ($45.00)
Easily prepare bottles for baby with the Lansinoh Simple Wishes Hands-Free Pumping Bra. A 10″ hook-and-loop closure panel enables you to adjust the fit to accommodate your changing size as you lose baby weight. The bra works with most double electric breast pumps and features a four-way layering support system for a secure seal and increased suction.
Product Highlights
Allows you to multi-task while pumping
Works with most double electric breast pumps
Four-way layer support system to secure pump flanges for a tight seal and increased suction
10″ hook-and-loop closure panel adjusts to changing sizes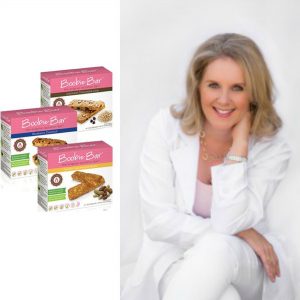 Boobie Bars ($16.00) and up to one hour SKYPE Lactation Consultation from Nurse Wendy, RN, IBCLC ($250.00)
Nurse Wendy, RN, IBCLC, is a registered nurse who specializes in maternal/newborn health and is a board certified lactation consultant helping mothers achieve their nursing goals. While in private practice, she was repeatedly asked the same question from mothers, "What can I eat to help maintain or increase my milk supply?" At the same time, her busy mom clients were looking for a healthy and convenient food item to take on the go. This is when the idea of Boobie Bar® was born.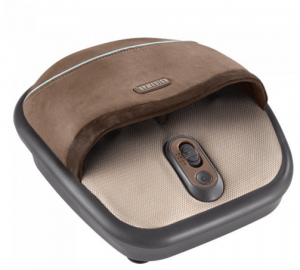 HoMedics® Air Compression + Shiatsu Foot Massager with Heat ($79.99)
The HoMedics® Air Compression + Shiatsu Foot Massager delivers a deep kneading shiatsu massage that relaxes overworked soles and arches. With its variable air compression massage, the foot massager gently pushes down on your foot to deliver a deeper, more intense massage and comfort to tired feet.