Win Three Gugu Guru Must-Haves!
Enter for a chance to win one Diaper Dékor in your choice of size & color with a 2 pack of refills, one Love To Dream product in your choice of size, color & style and one Lascal BuggyBoard Maxi+ Saddle!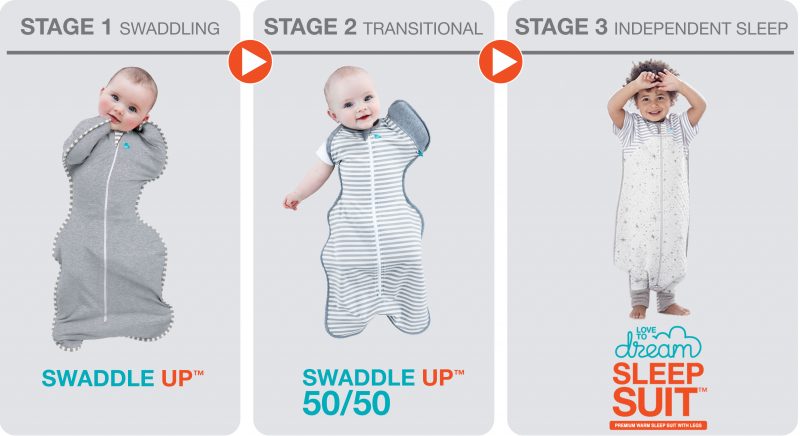 Love to Dream
When you place your baby to sleep on their back, their natural position is for their arms to go UP. The Love to Dream Swaddle UP Original features a patented design that allows you to swaddle your baby with their arms up in this more natural position. The medical reason behind baby's desire to have access to their hands is that when they wake up at night, they want to self-soothe, which is simply stroking their cheeks or sucking on their hands. If they are swaddled with their arms restricted, they cannot do this, which causes them to wake, get frustrated, and try to get out of traditional swaddles. The Swaddle UP is a stretchy blend of cotton and Elastane designed to be snug and cozy around their torso, contain baby's arms, and thereby calm their startle reflex, encouraging a long, restful night's sleep for baby AND parents. With the Swaddle UP, there are no difficult wrapping techniques required and no risk of dangerous loose blankets in your baby's crib. The Swaddle UP's dual zippered design allows you to do diaper changes while keeping baby swaddled and has no pesky snaps, noisy Velcro or tricky wrapping, ensuring that your baby stays comfortably swaddled all night. As soon as your baby shows signs of rolling, we recommend Love To Dream's Swaddle UP 50/50 with removable 'wings'. Simply unzip one 'wing' and leave one arm out for a few nights; then unzip the other, and your baby is transitioned to arms-free sleep! When your baby starts crawling or walking, try Love To Dream's NEW Sleep Suit with built-In legs & feet to allow your child to move safely around their sleep space while keeping them warm all night. The '2 in 1' feet can be covered for bedtime or uncovered for play time, making it perfect for active babies & toddlers who are always on the go.
Since 2008, Love to Dream has been finding simple, yet genius solutions to everyday parenting and baby needs. The best news of all is that the products work so everyone in the family will achieve a better night's sleep! Functionality, usefulness and innovation are key for Love to Dream.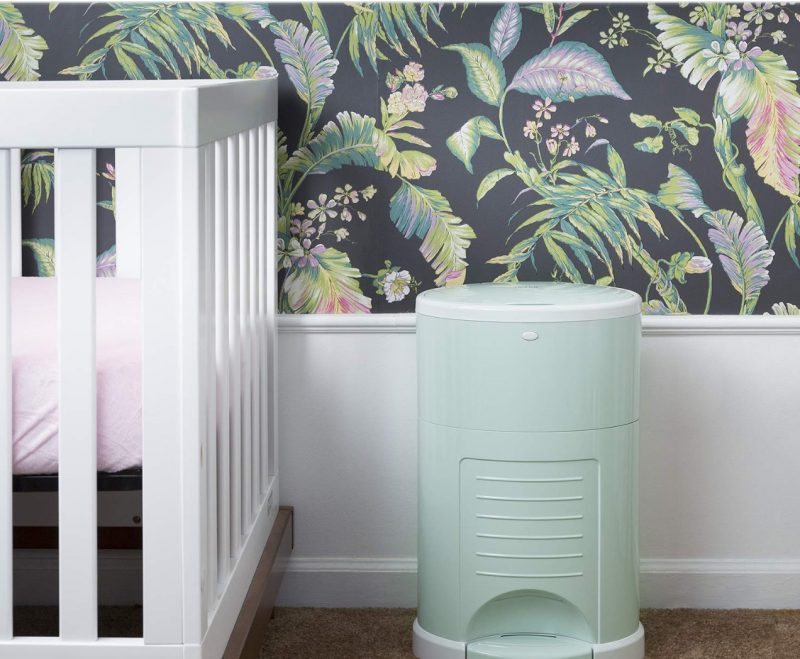 Diaper Dékor
Who's excited about changing diapers 6,000-9,000 times per child? Dekor Hands-Free Diaper Pails are designed to make this unpleasant chore as easy as possible for you AND your budget. Unlike other disposal systems where you have to bend over, operate a lid, or shove a soiled diaper halfway inside the can, Dekor pails are 100% hands-free. After a diaper change, you are likely to have baby in one arm and the soiled diaper in the other. No one has a third hand to operate the diaper pail. Just STEP on our foot pedal AND DROP the soiled diaper through the trap door. No squishing, twisting or cramming. No other diaper pail on the market is as easy to use! A childproof lock keeps curious toddlers out. Continuous liners allow you to empty the pail whenever you want, using only as much refill as you need. Simply cut the refill with the kid-safe cutter located inside the access door, discard, and tie a new knot in the remaining bag. You don't need to waste a full bag to empty a partially-full pail. There is an effective triple odor control that keeps smell in the pail. First, the spring-loaded trap door shuts immediately after the diaper passes through. Next, rubber gaskets on the trap door and the top lid tightly seal odors inside the pail. Finally, the refillable liner helps neutralize odors with a pleasing baby-powder scent. Because all our pails are made with closed-cell ABS plastic, they cannot absorb odors like cheaper plastics, will not dent, and are scratch- and fade-resistant. You'll be able to use our product long after your little one is out of diapers. Simply pop out the diaper insert and use in the bathroom, kitchen, or garage.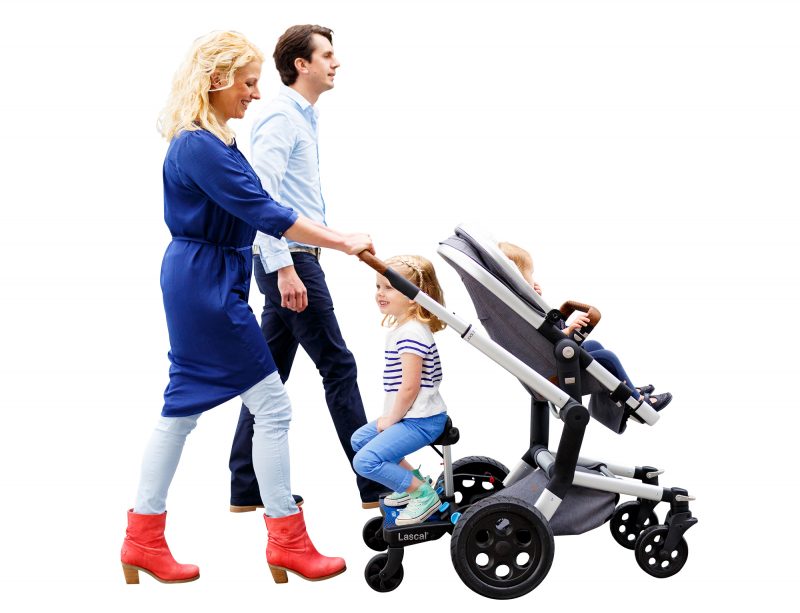 Lascal BuggyBoard
With the new BuggyBoard Maxi+ ride-on stroller board, Lascal's highly popular Maxi BuggyBoard and BuggyBoard Saddle have been reengineered and combined together for the quickest and easiest connection possible. Like the Maxi, the Maxi+ is compatible with 99% of all strollers on the market, and turns your single stroller into a double in a matter of minutes by attaching to your stroller's frame, no tools required. Suitable for children ages 2-5 years (up to 66 lbs), the Maxi+ allows you push your younger child or newborn in the stroller while the older sibling rides along on the BuggyBoard. The Saddle gives your child the choice to stand forward-facing on the board, or sit rear-facing on the Saddle. The wide, anti-slip platform and side bumpers keep little feet securely positioned while standing, while a secure-grip handle lets children hold on while sitting. Because the Saddle folds out of the way when not in use, there is no need to remove it in order for your child to resume standing. Simply push the stroller as you normally would, no need to shorten or adjust your stride. Large wheels provide sufficient clearance, so you're unlikely to hit the board with your feet as you walk. Purchase additional sets of Universal Connectors to use your BuggyBoard Maxi+ with multiple strollers, a major convenience for families who use or own more than one stroller. Remove the board from the stroller by pushing the release buttons on the connectors; disconnect the board, and you are ready to fold the stroller and put it away. Once installed, the connectors stay with the stroller. When you're ready to use your board again, simply click your BuggyBoard into the connectors attached to the stroller and go.