As mothers, we wear many hats – from caregivers and providers to role models and best friends. But often, amidst the daily chaos of raising little humans, we sometimes forget another essential part of ourselves: our creativity. At Gugu Guru Mom Creators, we're all about uplifting, empowering, and embracing that creative essence within every mother. And what better way to do that than through the testimonial of a mom creator herself – Nus Boland.
Nus, like many of us, embarked on her mom creator journey filled with passion but also a hint of uncertainty. But she discovered a sanctuary within Mom Creators, our free Facebook community that has quickly turned into a powerhouse of support, inspiration, and opportunity for mothers all over the world.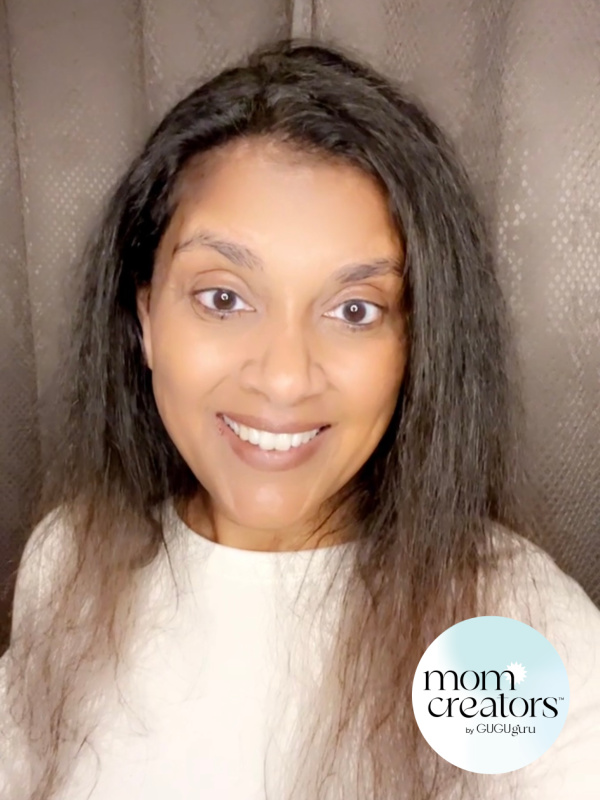 Nus speaks volumes of the enriching experience she has had with Mom Creators, and her story is proof of the power of collective growth and support.
"Joining Mom Creators has been one of the most amazing experiences I've had in my mom creator journey thus far!" Nus says. The backing and guidance she has received have been unparalleled. Gratitude pours from her words as she appreciates the precious relationships she has formed with fellow mom creators Abby and Monica. These women have been more than just her friends; they've been her pillars, encouraging her at every step and opening doors to opportunities she didn't know existed.
"Moms supporting moms" is a phrase we hear often, but according to Nus, it's taken to an entirely different level within the Mom Creators community. She shares the profound impact of her interactions with Christine and Brittany, two more members of Gugu Guru Mom Creators. She credits them for uplifting her spirit and constantly pushing her towards becoming the best version of herself.
However, the most significant transformation Nus experienced was in her confidence. As a creator, self-belief is paramount, and she has found an immense boost to hers within this community, saying, "I am now a much more confident creator thanks to Mom Creators!"
This community isn't just about supporting each other; it's about encouraging growth and helping moms to unlock their potential. So, if you're a mom creator seeking a nurturing environment, look no further. We wholeheartedly welcome you to join the Mom Creators, where we don't just support, we uplift and inspire.
Imagine being part of a network that helps you thrive in your creator journey. Picture a place where you're not just heard, but understood, valued, and empowered. That's what Gugu Guru Mom Creators is all about.
Your journey towards being a more confident and effective mom creator begins with one step: joining our free Facebook community group, Mom Creators. Allow us to be part of your journey, just as Nus allowed us to be part of hers. Let's grow, create, and thrive together as we redefine what it means to be 'mom creators.'
Experience the power of collective creativity and support. Join the Mom Creators community today. Let's transform 'moms supporting moms' from a phrase to a movement!
We can't wait to meet you!
---
Join our Mom Creator community by signing up for our email list and receive paid and gifted opportunities with your favorite baby and kid brands in your inbox weekly!
Interested in becoming a mom content creator or influencer but don't know where to start? Join our Kickstart program specifically designed for mom creators!