If you're a new parent, you'll want to skip the struggle of being out and about with your baby and all their knick-knacks. Trying to juggle everything in hand while fighting with a stroller is not just frustrating, but exhausting and impractical. Now, it can be a thing of the past, thanks to the new Larktale Autofold stroller. Imagine, being able to quickly and easily fold your stroller up with just one touch, before stepping into a crowded mall, all without struggling to balance your squirming babe (and all the things). Larktale offers just that with their new Autofold stroller.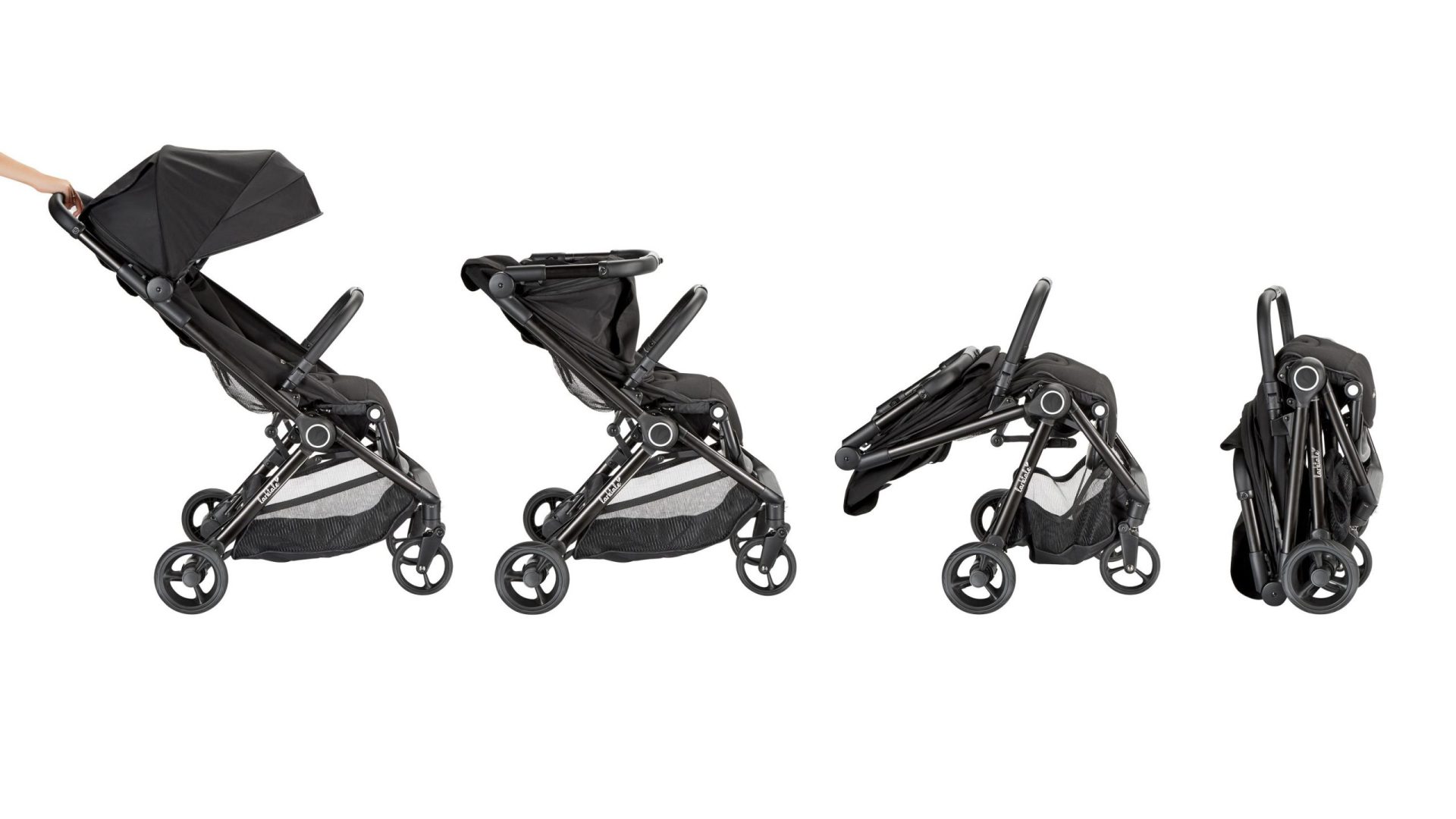 This patent-pending technology allows you to fold your stroller down into a self-standing compact package, with just the flick of the handlebar and no springs or motors. For added convenience, there is a built-in carry strap and removable shoulder strap allowing you to carry the stroller completely hands-free! The Larktale autofold is designed to suit newborns through toddlers, offering roomy seats that can accommodate your growing baby. The stroller is fitted with a ventilated seat-top to increase airflow, a newborn foot barrier that prevents baby from sliding and kicking, and a newborn head hugger, which keeps them snuggly and safe. The Larktale also has a cup holder and a snack tray, not to mention many more accessories, to make feeding your baby easier while you're on the go.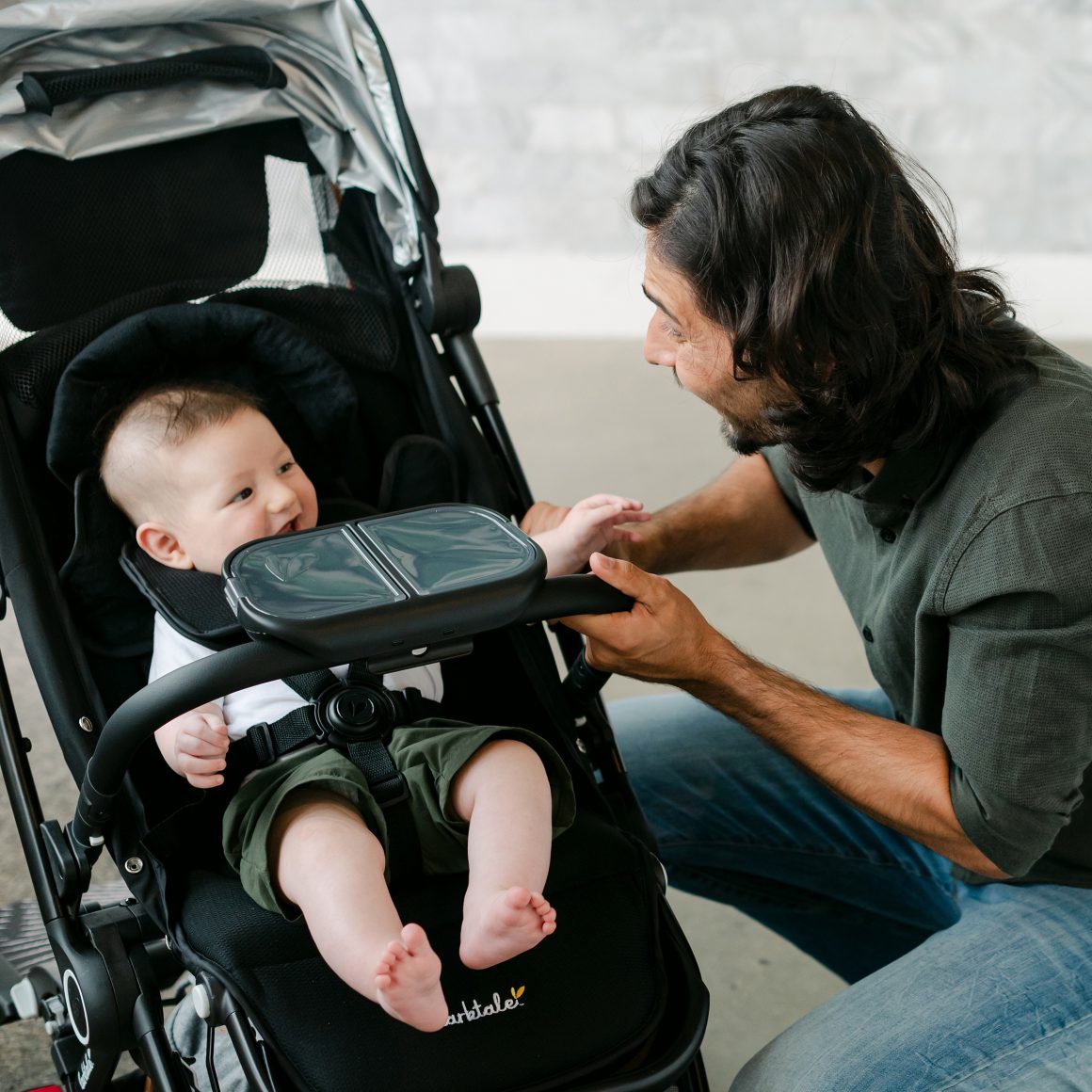 The Larktale Autofold stroller is the first of its kind, offering you a full-featured stroller that automatically folds itself in seconds and allows for one-hand steering. The light-weight design makes it easy to tote around and it is compact enough to store in even the smallest cars or closets.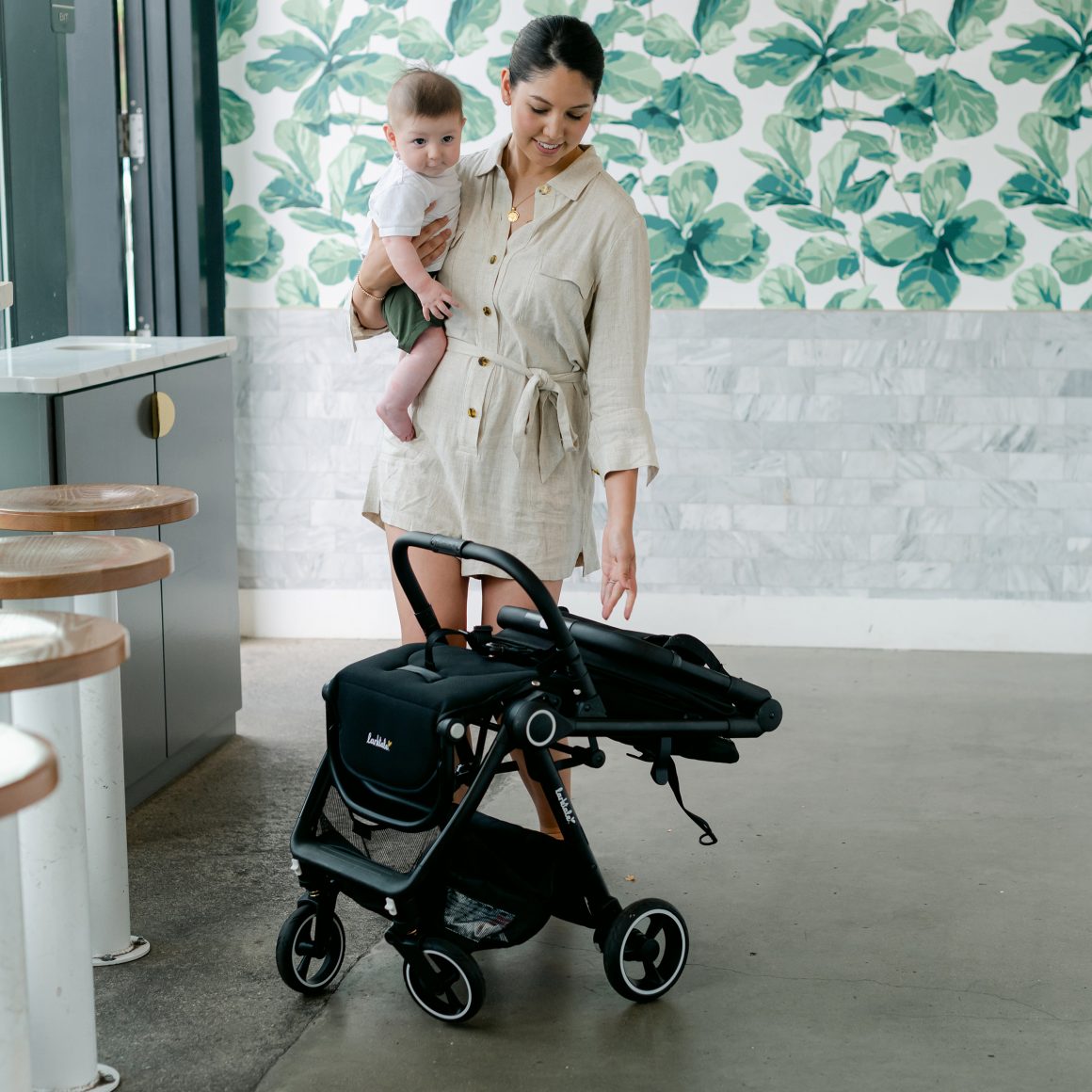 Priced at $299.99, the Larktale Autofold is a worthwhile investment. Plus, you can get 20% off using the coupon code LKTL-GUGU at checkout! Ready to be the envy of the block? Grab the Larktale autofold stroller today!
Thank you to Larktale for making this sponsored post possible!