Summer weather is upon us! With the hot temperatures comes fun in the pool, lake, or ocean, which means you need a bathing suit. Whether you're expecting, cuddling a newborn, or chasing toddlers, the Kindred Bravely swim collection has the perfect suit for you.
What we love most about the Kindred Bravely swim collection is how easy it makes packing for a trip to the beach or to get things ready to head to the pool. They've got a variety of pieces that flatter your figure, fit well, and allow for easy nursing access. They even offer cover-ups to make getting to and from the water easier—and more stylish!
For those mamas who prefer a one-piece style suit, the Kindred Bravely swim collection offers a few great styles and colors. The Classic One Piece has easy nursing access as does the Wrap Swimsuit. While the Crinkle One Piece isn't specifically made for nursing, the scoop neck allows for some pretty easy access as well. One piece suits offer moms a touch more coverage so you can focus on time with your family instead of what's covered and what's not. The best part of all three of these one piece suits is that you can wear them whether you're currently pregnant or already introducing your little one to their first summer of fun.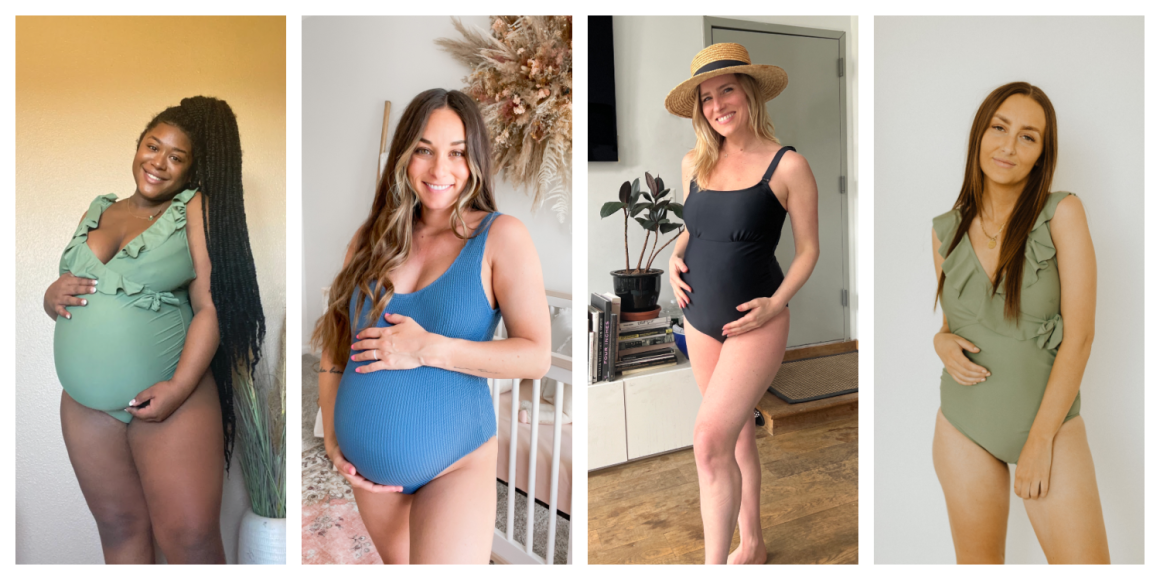 Maybe you're a mom who loves two piece suits. The Kindred Bravely swim collection has you covered as well! If tankinis float your summer fun boat, they've got a cute option in stripes or classic black. The bikini top comes in the same prints as the tankini and offers a full view of that bump! Additionally, you can choose low rise or high rise bikini bottoms. Kindred Bravely lets you mix and match your tops and bottoms to create a fit that's uniquely you.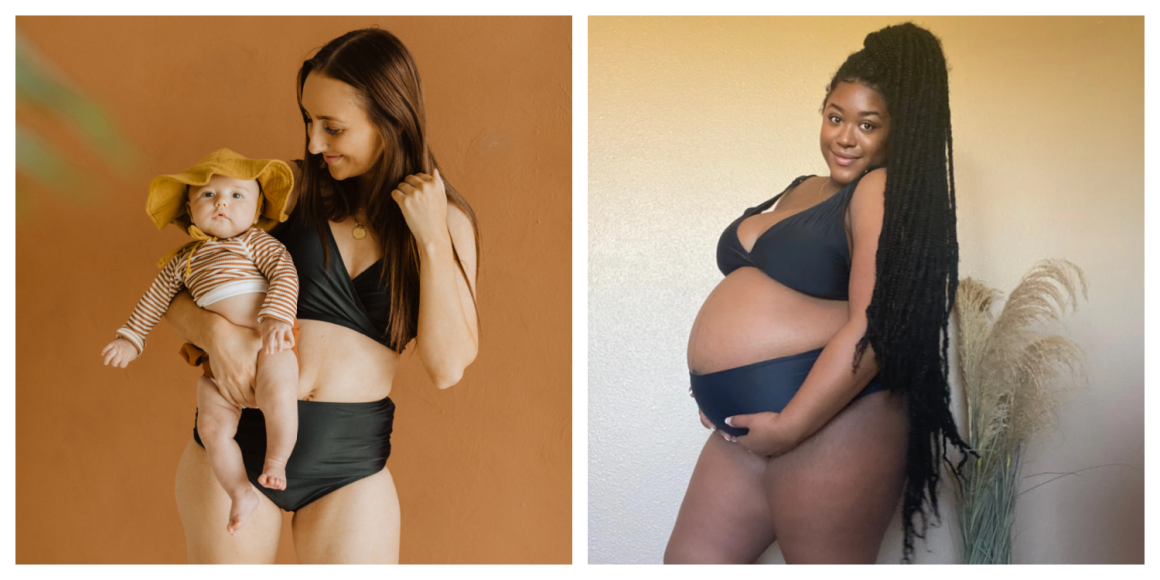 Walking to and from the pool with a baby or toddler in tow can be a handful. The Kindred Bravely swim collection also offers cute swim shorts to throw on. Additionally, the beach dress cover up is absolutely adorable.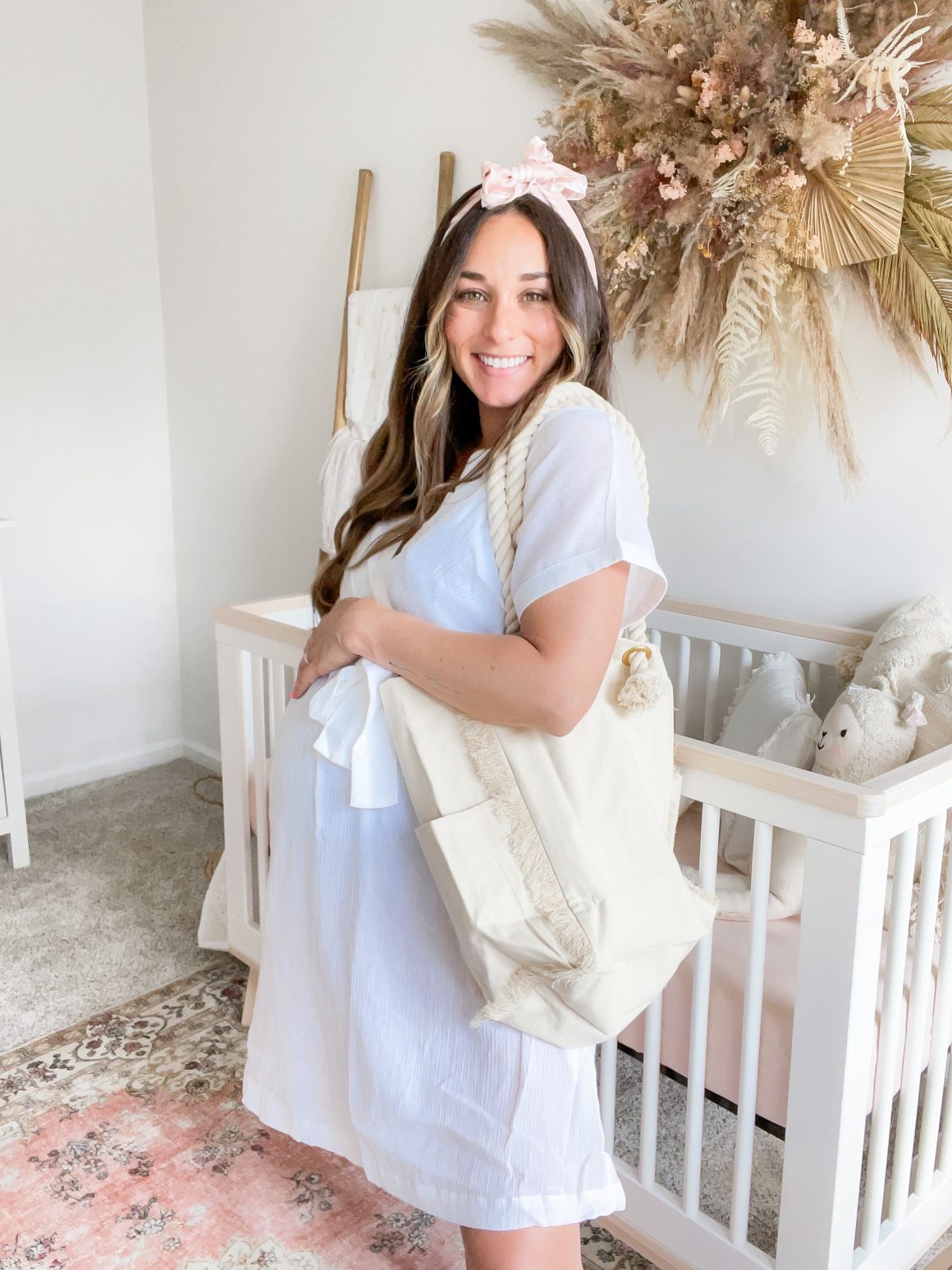 Kindred Bravely really thought of everything when it comes to summer fun for moms. You don't have to spend hours agonizing over what to wear. You can simply pack these pieces and get excited to make memories with your family.
Thank you to Kindred Bravely for helping keep our mamas stylish all summer long and for making this post possible.