Is anyone else guilty of extra impulse shopping this year? We at Gugu Guru are more than responsible for a few late-night purchases. Add in the critically acclaimed and multi-Emmy® Award-winning show Shark Tank, and it's so easy to be convinced to hit buy now on all of the innovative products they feature!
However, sometimes buying blindly from TV for your baby can be tricky, as you don't get to actually touch the product or see if it's something that you and your little one will love. To help, we have compiled a list of our favorite baby products from Shark Tank that we've tried and know you will adore too.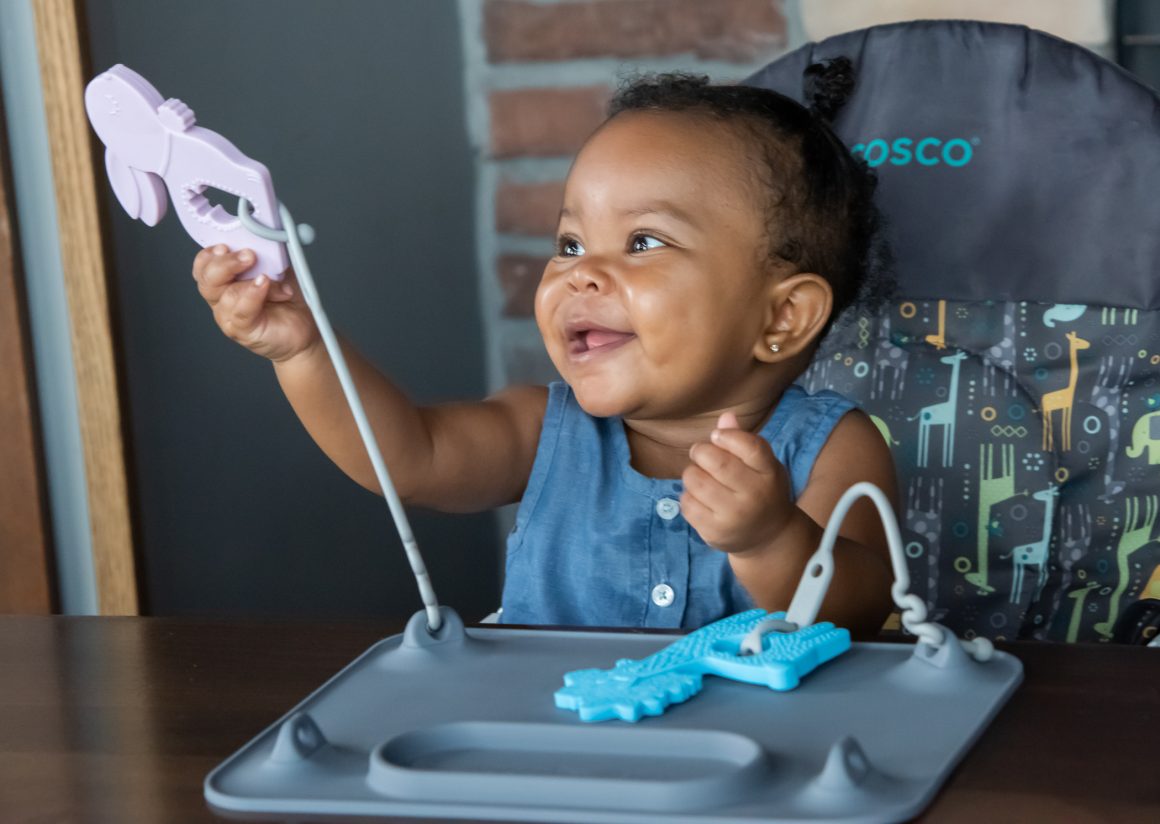 First up, is one of the newest Shark Tank baby products, the Busy Baby Mat. This mat has everything you could need to keep your little one engaged without having their toys end up on the floor. Stop the constant cycle of the "toddler toss" aka picking things up, rinsing them off, only to give them back to babe, and repeat.
This mat is made with food-grade silicone, meaning it's safe for your baby to chew, and safe for you to throw it right in the dishwasher to get it clean and sanitized. The non-slip suction allows you to stick the mat to any flat surface, giving your little one hours of fun. With the silicone mat straps, it attaches to almost any toy and keeps a tight hold to keep the toys off the floor. The best part is that it's easy to take on the go. Even if you're an active, busy parent, the silicone mat and toy straps can be rolled up and stuck into the fabric sleeve provided, which fits into almost any diaper bag. Make sure to also check out the newest Busy Baby product, the teething and training spoon.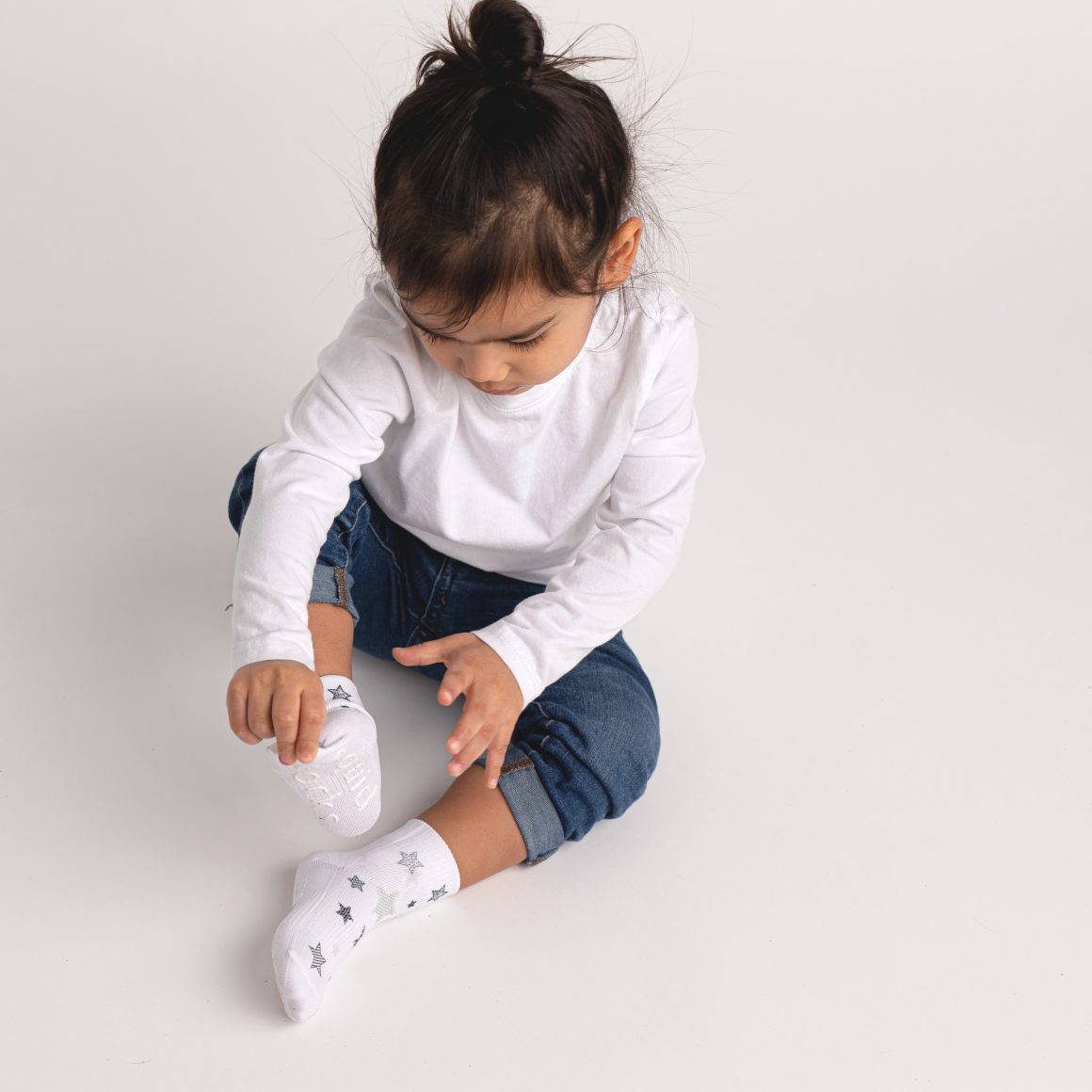 Squid Socks, are the socks that stick to your kiddos' feet without any hassle. These are hands-down the best baby socks we've tried! They are great for any mama whose little one is constantly taking off their socks or for kiddos who have chunkier feet that socks never seem to stay on. These socks have 'squiddy dots' that hold the socks onto all little ones' feet. This super affordable and cute choice will have you wondering why you didn't think of this idea. Never have missing socks in the car or crib, again.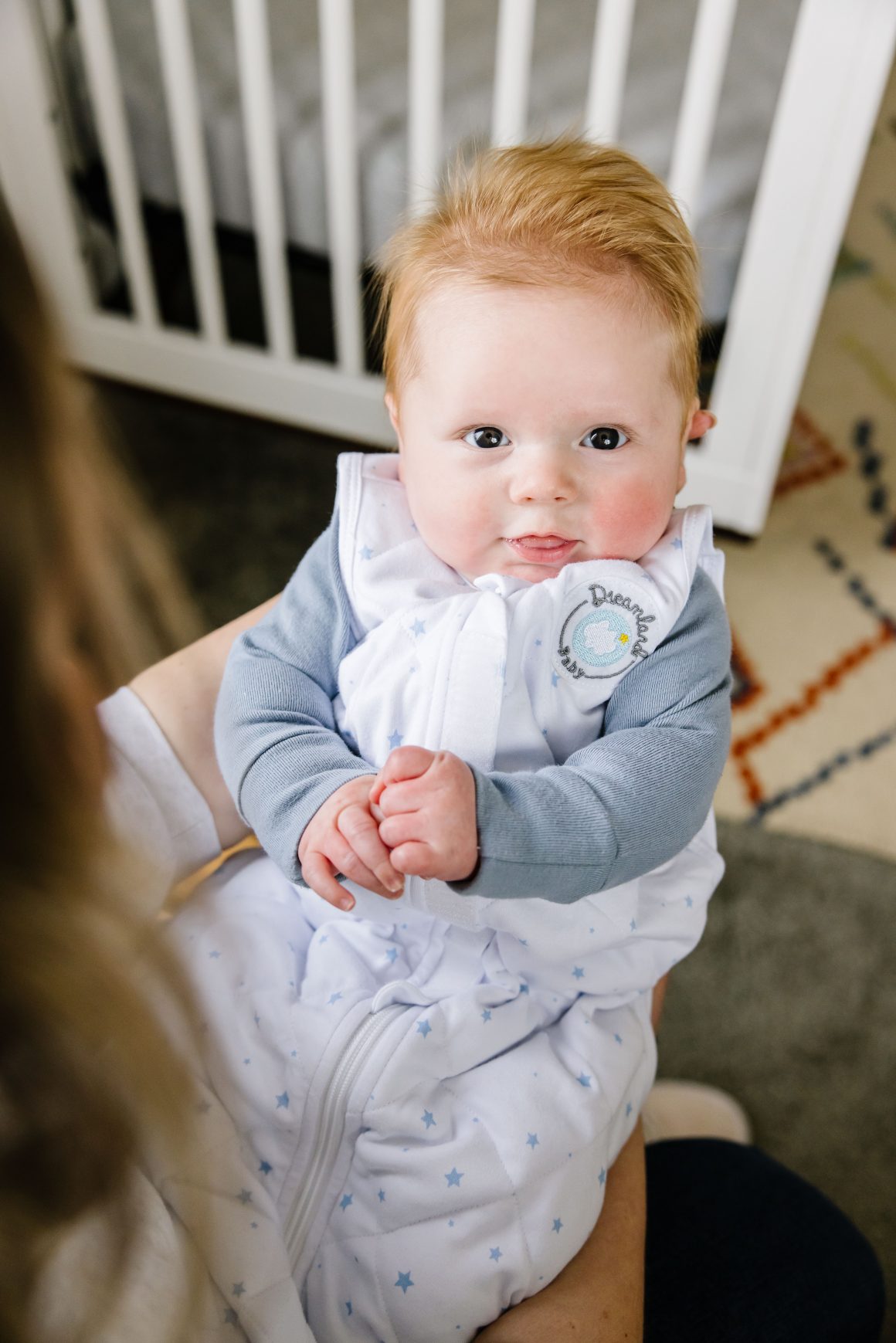 Dreamland Baby Co., offers the best quality weighted sleep sacks on the market. The tranquil colors help babies achieve the best sleep while keeping them safe in those first months of life. Dreamland is the only company with Cover Comfort Technology designed to help babies fall asleep faster and stay asleep longer. Created by a fellow mama who couldn't find a weighted blanket that her baby could wear, she came up with this product that is guaranteed to be safe for sleeping babies.
These are just a few of the innovative products on the market for your little one. All of these Shark Tank featured options have been designed with your little one in mind by parents who saw a need and invented something to help!