You are a miracle worker, mama. Caring for a babe, working AND producing milk are not easy jobs—especially without a full night's sleep. We know that each day requires the energy of a superhero, so we assembled a list of tried-and-true tips that can hopefully give you many more minutes and moments with your little one.
Pumping Tips for Working Moms #1: A great bottle with a high acceptance rate
When your caretaker is home with your precious babe, having peace of mind is…everything. You want to know your babe is calmly drinking the breastmilk you work so hard to produce.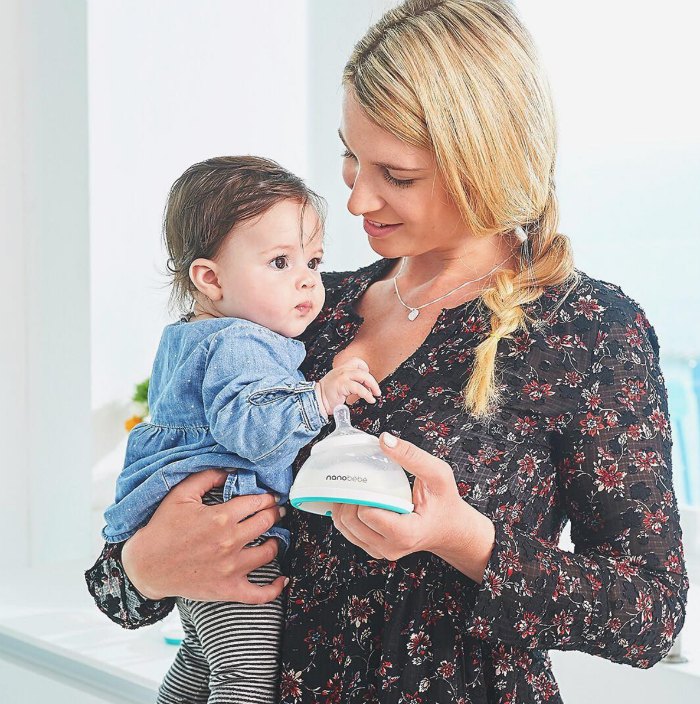 Gugu Guru loves: The award-winning bottle from nanobébé and could not recommend it more for working mamas. Designed to preserve breastmilk nutrients, this all-in-one bottle feeds your little one, while letting you pump, store and warm as well! Its special mom-like shape keeps feedings comfortable for babe and prevents nipple confusion, while easing the transition from breast to bottle.
Pumping Tips for Working Moms #2: Convenient, travel-ready transport / storage products
Since your pumping may occur in the car, office or bathroom, convenient, travel-ready products come in quite handy.

Gugu Guru loves: Nanobébé's Breastmilk Storage System is a game-changer for mamas on the go. Its leak-free bags with a cutting-edge design enable quick cooling and even thawing to preserve the nutrients in breastmilk. It comes with an organizer that lets you easily stack and manage your first-in, first-out method from work to home. Plus, the double zipper keeps every drop of your liquid gold secure.
Pumping Tips for Working Moms #3: Reliable, on-the-go refrigeration source
Speaking of liquid gold, transporting it requires a reliable cooler—and we found one you'll love.

Gugu Guru loves: Nanobébé's sleek cooler. Featuring three layers of insulation, it has space for up to three bottles and includes a compact ice pack to keep your milk cold for hours. You can also fit nipples, pacifiers, pump parts and more. Did we mention it's also machine washable?
Pumping Tips for Working Moms #4: Cute and practical nursing clothes
Since pumping happens when your body asks for it, it's helpful to be prepared with a cover you feel comfortable in.

Gugu Guru loves: Milk Snob's breathable and stretchy nursing cover—that also moonlights as a car seat cover! It's cozy, stylish and easy. The Larken X Bra is also a comfortable addition to pumping on the go. A completely hands-free pumping bra that doubles for everyday use and support is a must!
Pumping Tips for Working Moms #5: A bag to carry it all
And lastly, this is for the mama who wants one bag to carry-it-all.

Gugu Guru loves: The jay elle Breast Pump Bag by J.L. Childress. This is the best bag to carry your breast pump, spare parts, and work necessities. With great storage pockets, you'll easily be able to tote everything to and from the office.
These expertly-crafted items truly change the life of a busy, working mama. They give you the gifts of time, organization and peace of mind. Truly priceless—especially at this time in your life. Enjoy those extra moments, unforgettable hugs and dreamy cuddles.