A special thank you to Minnelle K for reviewing this car seat.
I've been using the new Coral XP infant car seat from Maxi-Cosi. In my opinion, this is the most important thing for the baby's safety. The infant car seat comes in three colors, and I chose cobalt blue. I love taking him around in style and really enjoying the convenience of this seat.
The outer shell of this chair actually is the car seat. It has an inner shell that you can remove to take into stores quickly and conveniently. There's a button inside the inner shell that you push, and it pops right out. Once the shell is out of the carrying base, baby is on-the-go! The inner shell only weighs about 5 pounds, so even with a baby, it's still lightweight for carrying.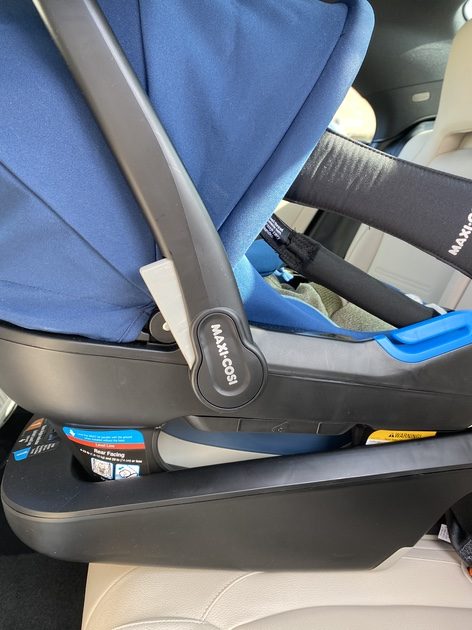 There's a couple of ways that you can carry this once it's out of the shell, either with the side handles or also cross-body. In any of the carrying modes, it's very convenient and comfortable for mom. If you choose to, you can also carry it traditionally as an entire unit. It's even compatible with a lot of strollers on the market!
This car seat really amazing and so easy to use. There's just so many different ways you can use it during the baby's infant stages. I highly recommend this seat!
Thank you to Maxi-Cosi for making this sponsored post possible.