When Gladly Family set out to create the ultimate playard, simplicity was key. Safe for newborns – 50 lbs, this playard is perfect for your growing family. It folds in a flash and includes a changing station, great for long-term use. The included backpack storage makes travel a breeze, and everything is machine washable. Check out what some of our families (check here for current opportunities) had to say after testing the Merritt Playard with their littles.
Ankita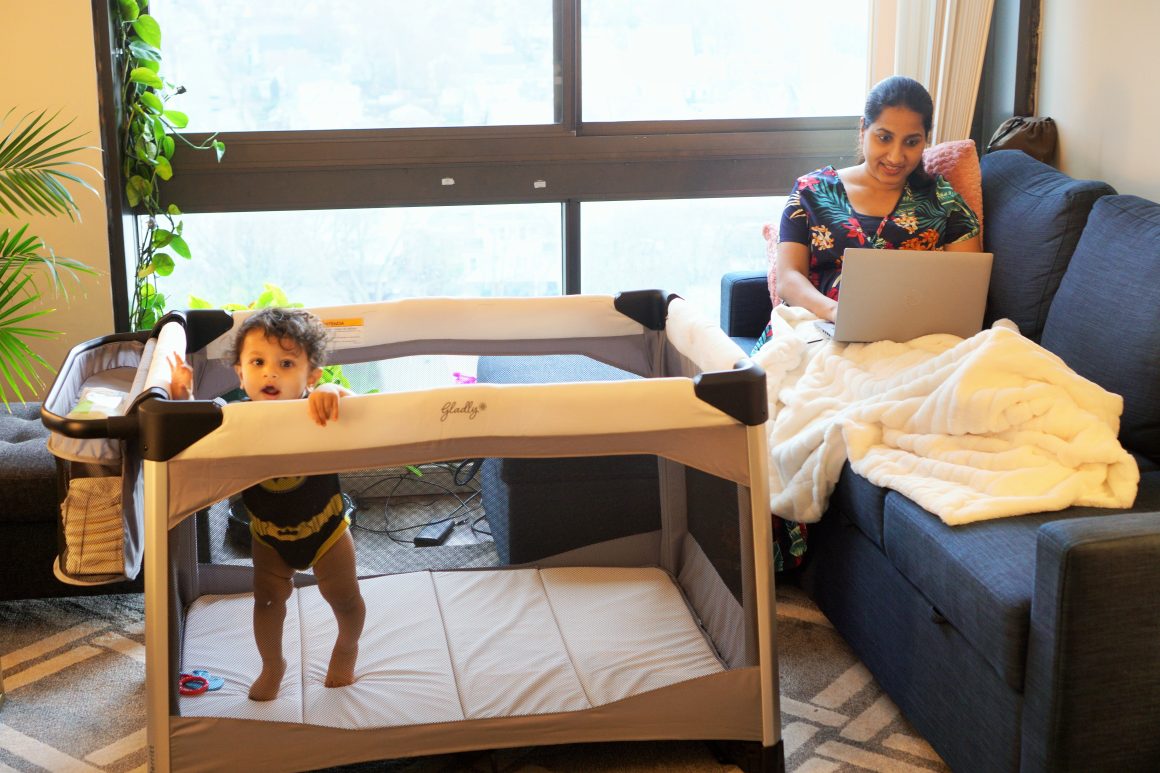 The portable playard is well made, it is sturdy yet the design is sleek and modern and easy to move. I have used it on a hardwood floor and carpeted floor and it works great with both. It does not skid on either of the surfaces. The weight limit on the playard is comparatively larger than many other products in the market which is a huge benefit as it could be used for a longer duration. The assembly is easy as well as the instruction manual is well explained. I love how well the changing station holds on the playard, absolutely perfect to have and saves space with its design. The mat on the changing table is waterproof for surprise moments while diaper changes. The mattress is very comfortable and sturdy, they have considered the needs of newborns and infants while designing it which provides the needed support to the baby. 
Love that the fabric is machine washable or it could also be easily cleaned with a wipe. The mesh provides great ventilation to the baby. It provides a safe play space to my baby while I work and watch him play. The diaper caddy is big enough to hold everything you will need. The best part is the fast, one-hand fold. Truly amazing. The color is gender neutral and perfect to go with the aesthetics of any decor and its backpack is great to store and carry along. We absolutely loved the product and highly recommend it. 
Christine
As a two-under-two mom, having a portable playard that is versatile enough to work for both my newborn and my toddler is a must. I really liked knowing this playard works from birth to 50 pounds, so we can use it for a long time! I also quite often find myself only having one hand free, so many other portable products are too hard for me to assemble or disassemble on my own. With this playard, I can set up and tear down with literally one hand. Definitely great for moms that are on the go with multiple kids!
Jillian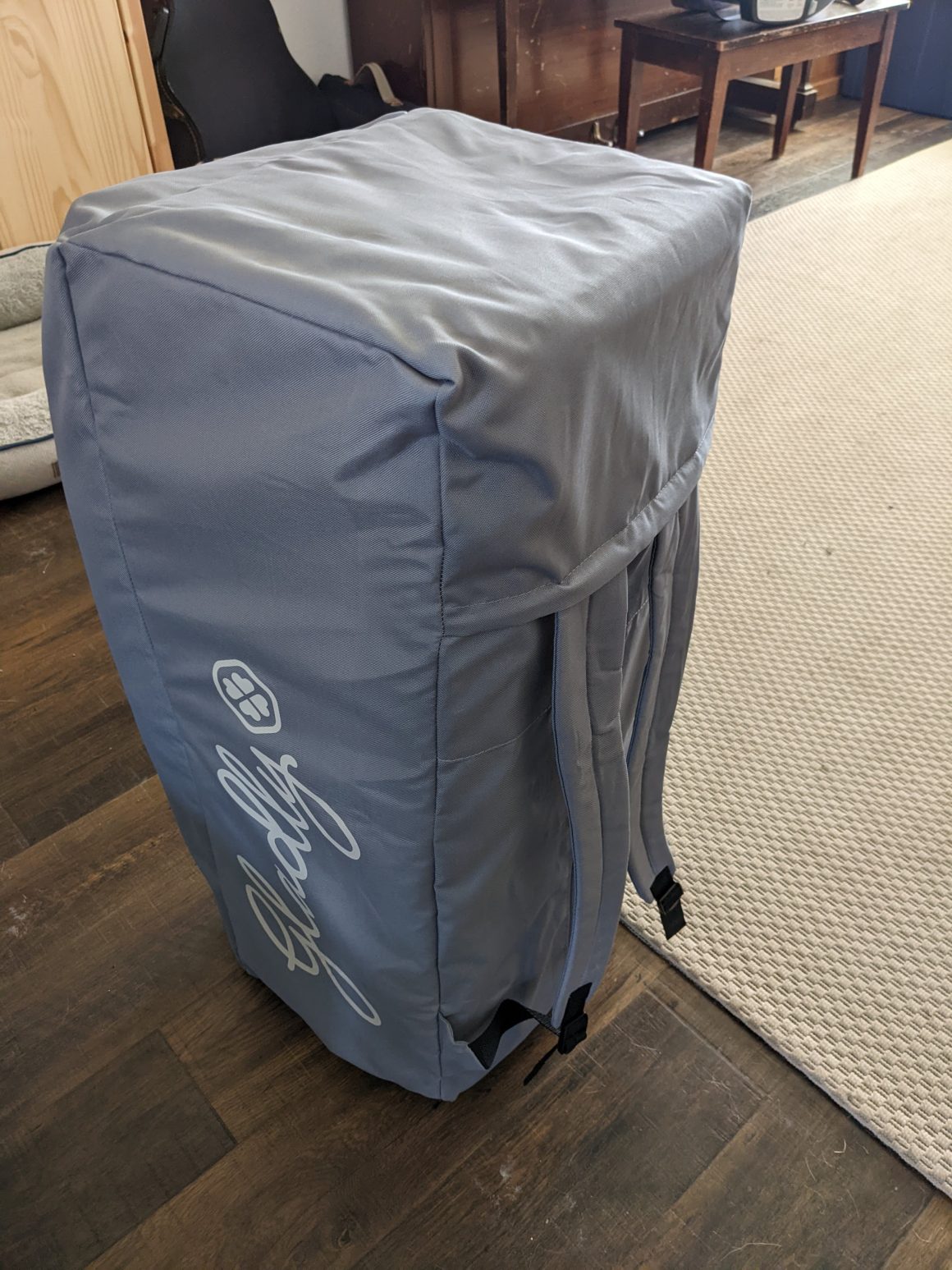 We are pretty big fans of the Merrit Playard after testing it out. I was a bit skeptical when the package first arrived because it has "HEAVY" written all over it, It was pretty heavy when we brought it in, too. However, once we opened it up, we noticed the backpack carrying straps. We were no longer concerned because we knew it'd be easy to transport, and it was.
Setting it up was a breeze! Significantly easier than using a traditional pack and play, it basically popped into place. The clips for the bassinet take some coaxing to get on the top railing, but the bassinet is pretty stable and the changing table works great. I would recommend this over any other playard I've seen in the market.  My only complaint is that the accessory caddy is going to be challenging to keep organized as each section is pretty big, but with a small opening – however, that won't deter me from using this!
Looking for more Real Mom Reviews?
Real Mom Reviews: Belabumbum
Real Mom Reviews: Nanobébé's Flexy Silicone Bottles
Crane's Deluxe Cordless Breast Pump: Our Village Weighs In