The Up & Comer finalist list for the JPMA 2020 Innovation Awards is fabulous. You have to check out these new, innovative products and brands!

WINNER! Strollerwagons Pronto One The Pronto One is an innovative product that handles like a stroller but is versatile with its bassinet body. The Pronto can be used as a bassinet, cart, double stroller, picnic table, and the ultimate travel nap system. It is allowed in most, if not all, amusement parks with stringent stroller regulations. With a high weight limit of 80kgs and various custom accessories, the Pronto can be used for many years and purposes. The quick and easy one step fold without removing any seats or canopy is an attractive quality to parents. The black out sleeping kit and the cold weather cover are a few of the game changing accessories of the Pronto. 26 color combinations. Shop now>>

Up & Comer Finalist: Baby Bearig The Baby Bearig is a "Keurig" for baby bottles. With the only Baby Formula Pod System, it serves a viable market expecting strong gains over the next 5 years. The Baby Bearig has a refillable POD system and will soon be pairing with formula manufacturers to create a disposable pod. Mom Like A Pro…Baby Bearig. Watch the Baby Bearig website for the launch!
Up & Comer Finalist: Sincerely Bonded The SipSak The SipSak is a groundbreaking patent pending breastfeeding device. It looks, feels and functions just like the breast to simulate the breastfeeding experience! It has 4-5 holes in the nipple to create even milk distribution and is silicone based which makes it reusable and hand washable. The SipSak can hold ideally any liquid which makes it useful for women who may not be able to produce their own breast milk and for those who may use formula or other types of milk. The SipSak is hands free due to its elasticized strap which makes it very easy to use. This product is great for everyone including but not limited to big brother/sister, dad, and those who adopt as well. Watch the Sincerely Bonded website for the launch!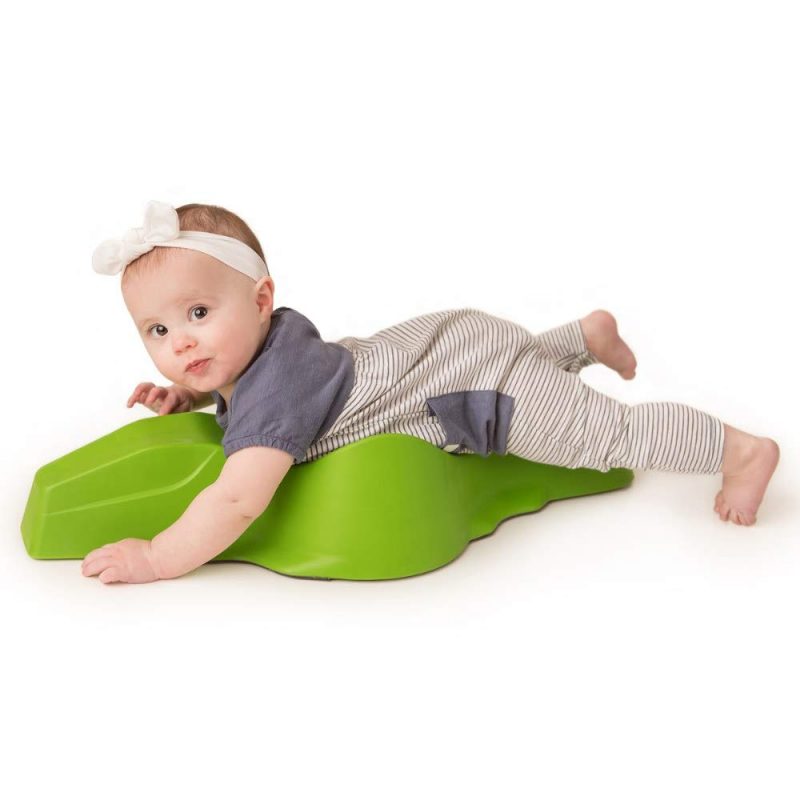 Up & Comer Finalist: Kiddy Crawler LLC Crawligator The Crawligator is a unique and innovative developmental toy for infants that provides mobility and promotes natural crawling movement. The Crawligator is designed to move just above a hard floor surface on caster wheels. The Crawligator's smooth contoured surface allows the child to rest comfortably on their stomach while safely developing and exploring their world. The Crawligator helps infants to build strength, develop gross motor skills and supports independence. The Crawligator is lightweight and easy to take along. Meets CPSC safety standards. Available in two colors, pink & green. The Crawligator is MADE IN USA.