As a child, being outside with nature and all its moving parts, feels like a whole world of adventure every single time. Chances are that if your child likes being outside, then they're going to love Wiwiurka wood toys and furniture. These toys are specially designed to bring the outdoors inside. Every element of the design reflects the passion, freedom, and creativity behind the makers of Wiwiurka toys and furniture.
Wiwiurka designs are inspired by Montessori, Waldorf, and Pikler, so they encourage active and creative play, especially in the area of developing gross motor skills. Wiwiurka has a wide variety of items to choose from based on the diverse needs of each child and also functionality in the home. Wiwiurka has also designed products to suit the growing needs of your child.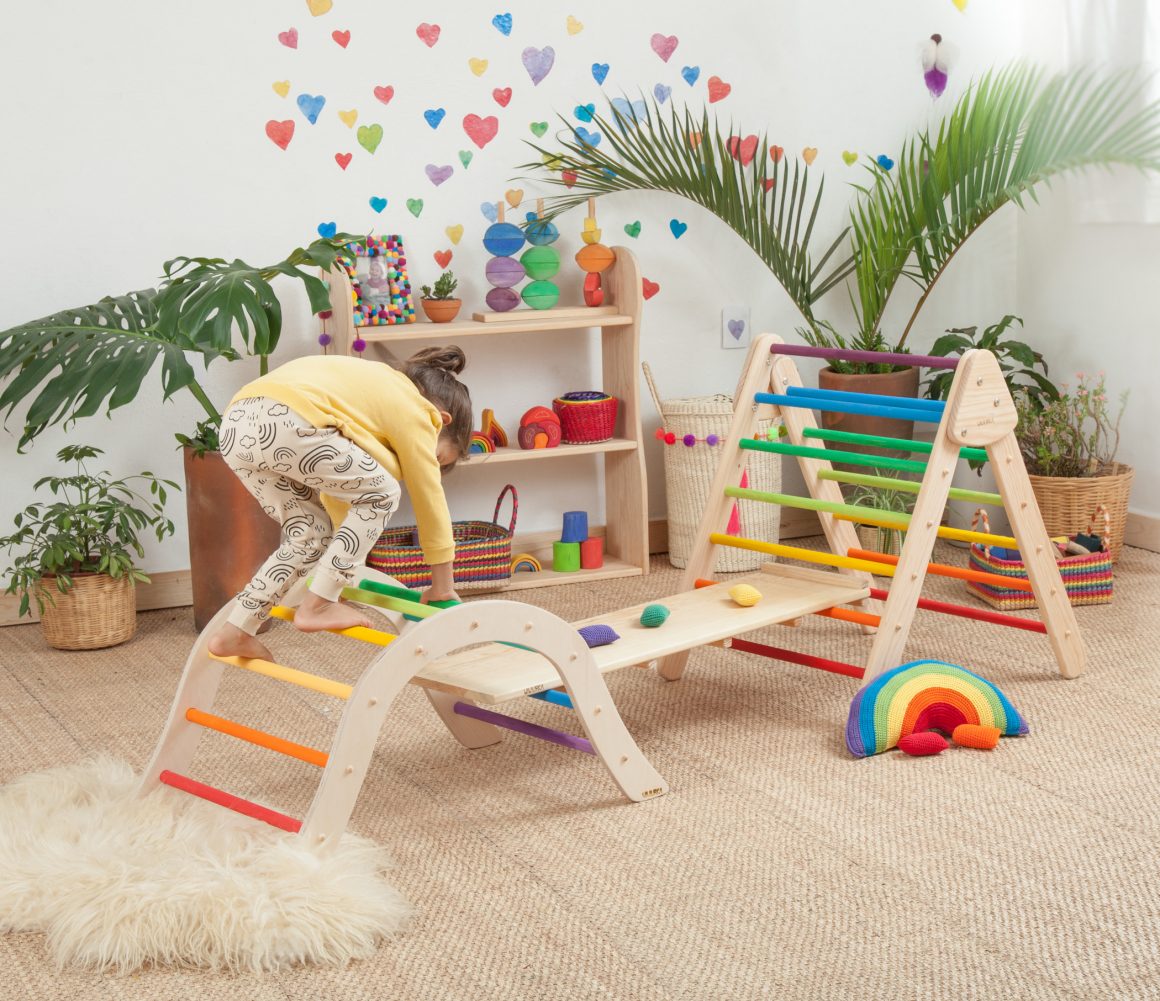 There are various factors considered in each design including:
the color scheme of your home or child's room
your child's age
the space limitations of your home
your child's learning ability
That's not all. Wiwiurka's products are non-toxic and handcrafted with top-quality wood so you can rest assured that the products your children are playing with and on are safe.
One of Wiwiurka's key products is the Climbing Furniture Combo with Climbing Arch and Pikler Inspired Foldable Triangle. This amazing combo brings the entire Wiwiurka experience right into the home, in such an active and creative way. This combo is truly a product that your child can use at every stage of development to 12 months, and beyond. During a baby's first 3 months, the Climbing Arch can substitute for a baby gym. Then both the Climbing Arch and Foldable Triangle can be used to support your toddler while standing up. After the first 12 months, the complete set will be your child's best friend and accompany them through each stage of development. This combo will help strengthen their tiny muscles, optimize their balance and coordination, plus it is loads of fun.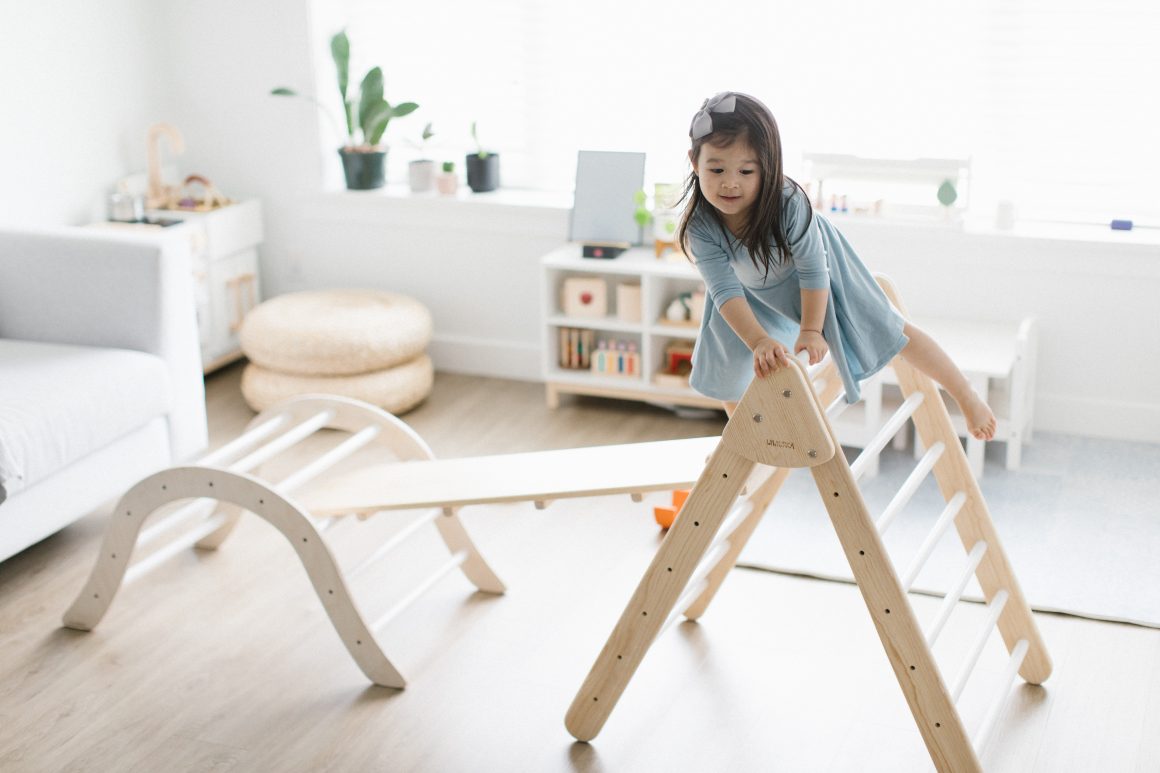 Wiwiurka's innovation, high quality, and aesthetics have made them pioneers in the manufacturing industry for children's wood toys and furniture. It's clear with each product design that Wiwiurka has successfully created products to reflect the diversity of each child's mind. Plus, it gives parents some well-need downtime as children explore and enjoy nature on the inside.
Thank you to Wiwiurka Toys for making this sponsored post possible.