We plan on regularly featuring some of our favorite budget finds for your baby registry. Whether it's gear, clothing or nursery decor, the team at Gugu Guru knows for sure that you don't have to spend a mint to have high quality, stylish products for mom & baby.  Here, our stylish economical On The Go gear picks:
Urbini Omni 3-in-1 Travel System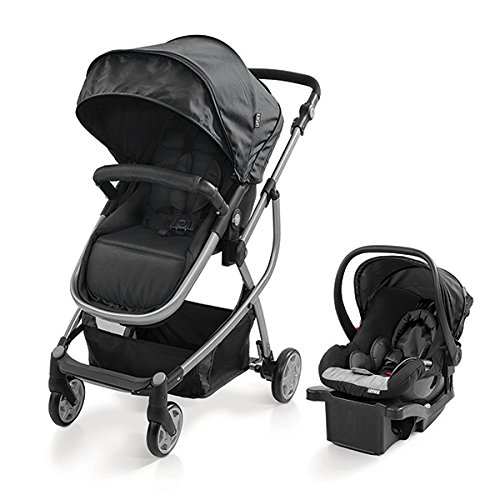 The Omni 3-in-1 system from newcomer Urbini is a stylish, good quality option at a really great price.  Its sleek modern design is similar to some of the pricier prams out there so you can look good without the sticker shock. Plus, we've been impressed that the product exceeds industry safety ratings — proving that you don't have to sacrifice peace of mind just because you're paying less. Oh, and if you'd like a jogger instead so you can get back to your weekend runs with baby in tow, check out their Avi system.
Infantino Flip Front 2 Back Carrier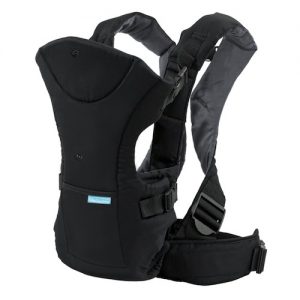 It's not just the price tag that makes parents so happy with this Infantino Flip Front 2 Back Carrier (though admittedly that's a big reason).  The Infantino Flip Front 2 Back Carrier has been put to test and compared with some of the best and most popular carriers out there and manages to exceed all expectations.  We love the three carrying positions that grow with your baby; the extra padded straps for your baby-wearing comfort and; the breathable mesh fabric so baby is safe and sound.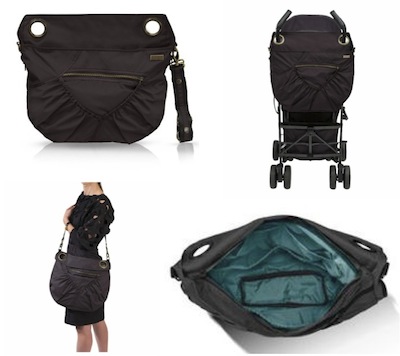 It's no secret that we're huge fans of Baby Cargo and their smart line of affordable and stylish gear.  We've blogged about them a few times – especially the Georgi bag, a cult favorite. These bags come in a variety of fashion-forward hues (shown here in Moonless Night/Teal).  What we love most about this line is that it's where fashion meets function. Slide the grommets of the bag over your umbrella stroller handles or use the strap snaps to clip on to your stroller bar.