Teaching the art of tooth brushing could be challenging even for the most patient parents—with dental degrees—but when you introduce the concept with the SmileFrida Finger Toothbrush, it becomes totally doable. Even at 3 months old!
Chomping down on anything feels amazing for teething babies, so we love this must-chew, massaging baby toothbrush, and think it's great for many reasons. Firstly, it's a perfect way to build twice-a-day brushing into your mini-me's routine.
Secondly, the soft, textured material makes it a must for little teething monsters (a.k.a. cutie pies). Their little mouths have pain popping out of various spots throughout the feels-like-forever teething cycle, and this baby toothbrush has a way of alleviating some of it. Any natural relief is worth a try!
Plus, the silicone baby toothbrush is BPA-free and bacteria resistant. The double-sided design lets it massage the top and bottom gums, while the triple angle cleans all sides. And, since parents matter too, the double-sided design also acts as a protector for the finger going into that unpredictable, desperately-need-to-chew-on-something mouth.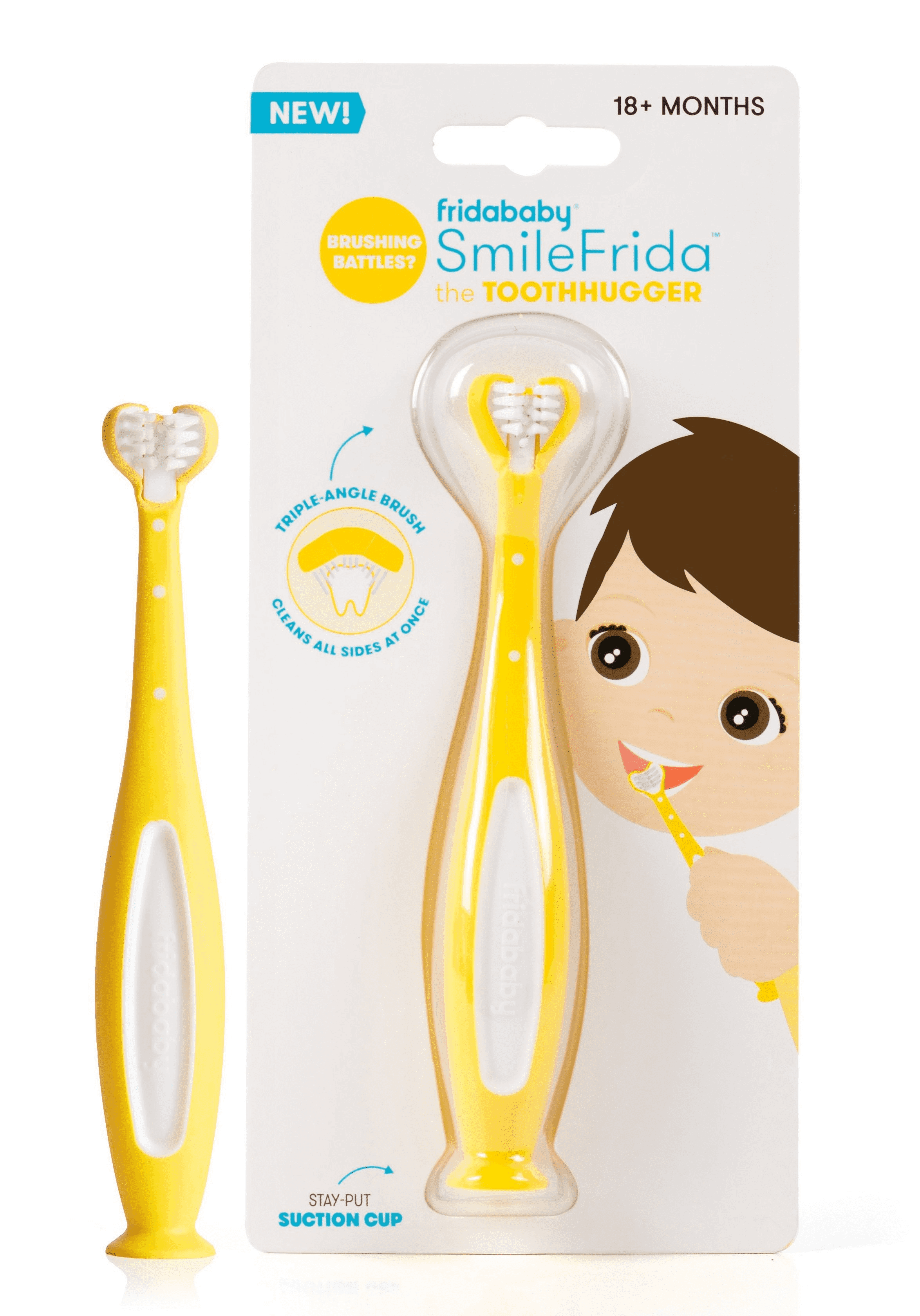 It also comes with a hygienic storage solution that lets it stand on its own with a lid—so you have one less thing to worry about. Teething times can be hard!
The SmileFrida Finger Toothbrush is recommended from 3 months to 17 months, and then it's time to graduate to the Toothhugger, an introduction to the solo toothbrushing world. If you'd like to learn more about SmileFrida's product line, check out the website for helpful how-to videos and guides.
Has your baby tried the SmileFrida Finger Baby Toothbrush? If you still have your finger (couldn't resist), let us know what you think!