While a bump is the best accessory ever, sometimes it's hard to dress. Getting ready for work can become a massive undertaking, one that could require some help. We scoped out the maternity clothes scene and found five pieces that can take you through various stages and seasons with ease.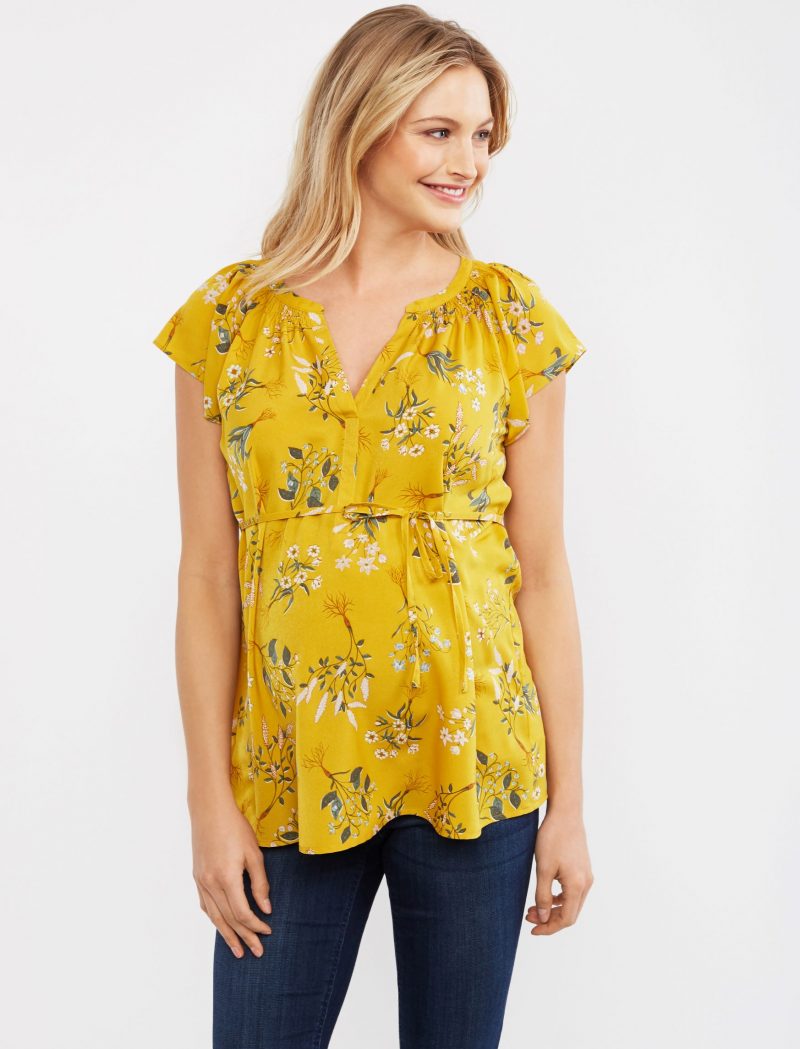 Must-Have Piece #1: A go-to top
A top you love is always essential. 
Gugu Guru loves: This classic flutter-sleeve top that mixes a feminine vibe with timeless style. Featuring vintage-inspired polka dots, it effortlessly keeps you feeling fashionable without compromising comfort. Easy to pair with a simple necklace (like one from Tiny Tags) or a great work-friendly backpack. Finish it with black pants, boots and a blazer for the office, or keep it casual with a denim jacket and easy flats for the weekend.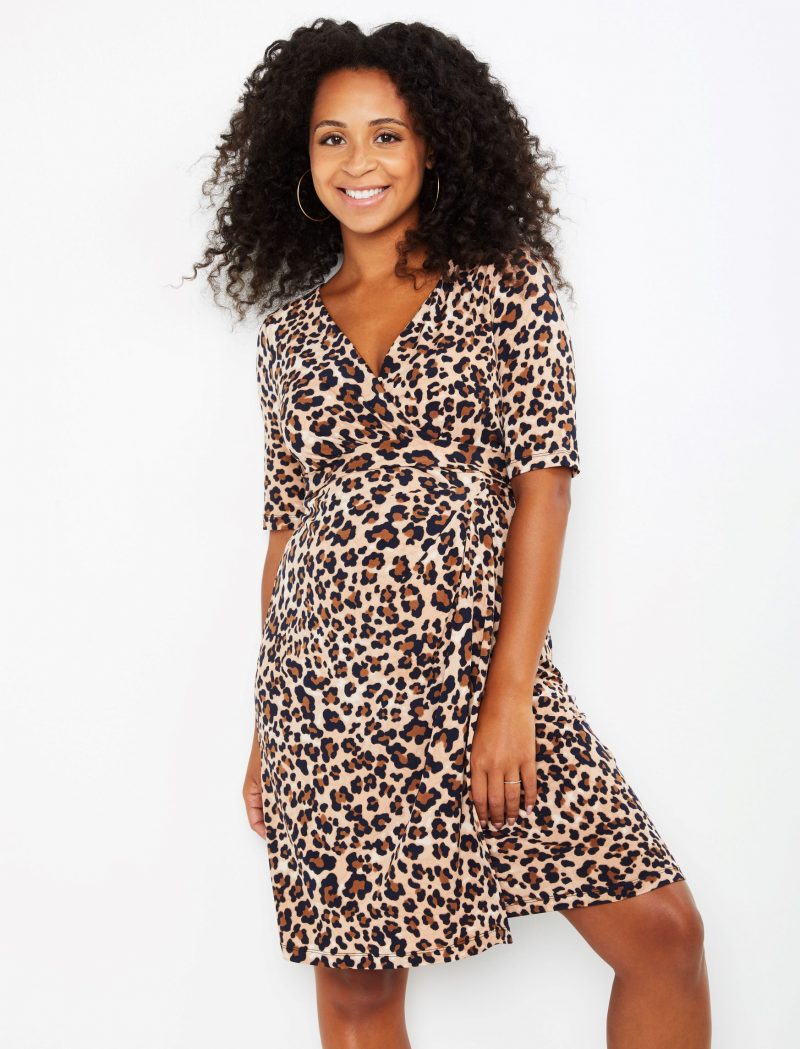 Must-Have Piece #2: A versatile dress
It's helpful to have a dress that's a stylish option for every occasion. 
Gugu Guru loves: This sophisticated dress that's elevated with a wear-everywhere vibe. Not only does it look and feel really good, it can dress you through all three trimesters—and beyond. With patterns galore to choose from, you can find one for meetings, weekend outings, your baby shower and more.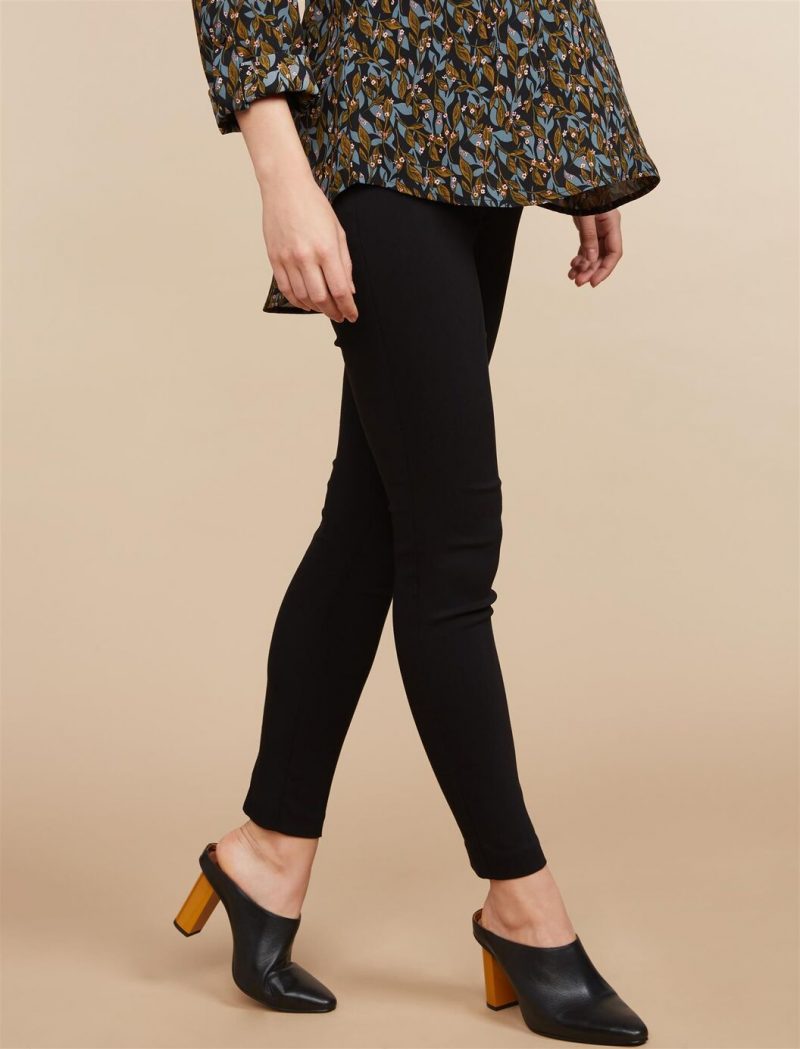 Must-Have Piece #3: Cozy, stylish pants
Find a pair that are effortless to make mornings ultra-easy.
Gugu Guru loves: These skinny ankle pants. Smooth, stretchy, versatile and flattering, we can't get enough of them. Available in colors for every mood, this insanely popular pair will get more use than you can ever imagine. They're stylish without effort and oh-so cozy—you cannot go wrong with at least one pair of these perfect pants.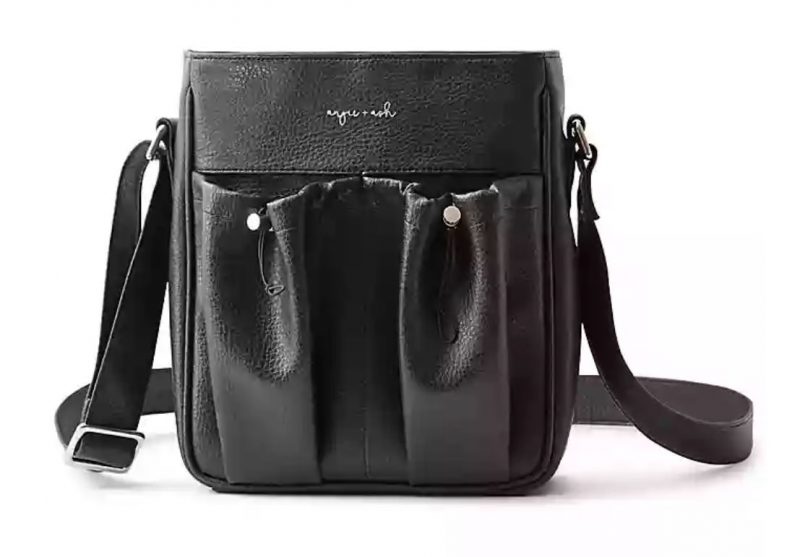 Must-Have Piece #4: A chic, multi-functional diaper bag
You might want to save the big, bulky backpack for an all-day outing, and opt for something more chic-mama-friendly for days you want to feel like…you.
Gugu Guru loves: This desk-to-dinner-to-brunch-to-endless-kiddo-destinations cross-body diaper bag by Anjie+Ash. It's sleek, vegan leather finish organizes all essentials while lending your looks a fashionable finish.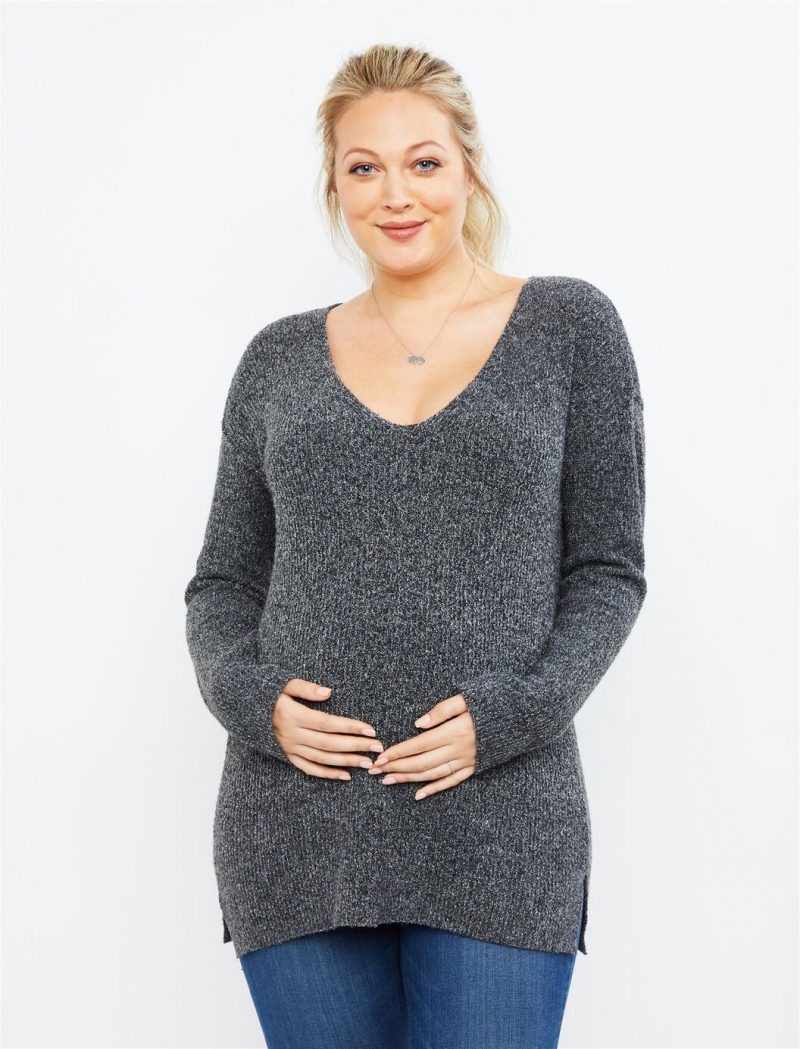 Must-Have Piece #5: A snug-as-a-hug sweater
And lastly, since it's fall, we thought we'd round out our list with a beautiful, cooler-weather essential. 
Gugu Guru loves: This beautiful and cozy v-neck shaker stitch sweater. From your couch to the corner office, we have no doubt will come in handy. Pair with Ilado's beautiful maternity necklace as an effortless accessory. Hope this list helps, mama. Keep calm, dress on. 
Thanks to Destination Maternity for making this sponsored post possible.