There are so many benefits of skin-to-skin contact between a parent and baby—it can help to reduce symptoms of postpartum depression and stress, can help babe cry less, boost babe's immune system, increase milk production—to name a few. But, sometimes, we could use a little help to make it happen more frequently and easily.
We found the Joeyband and love what it's doing for bonding and breastfeeding. It is made of a unique, four-way stretch material that creates a "deep pressure touch" for baby—easing both of you into this new world comfortably and securely. With its ergonomic design and support, it has proven to increase breastfeeding success. It brings babe to the breast, instead of bringing the breast to the baby. The hands-free style relieves pressure from the back, neck and shoulders—really helping mama through this new-and-amazing-but-sometimes-challenging time.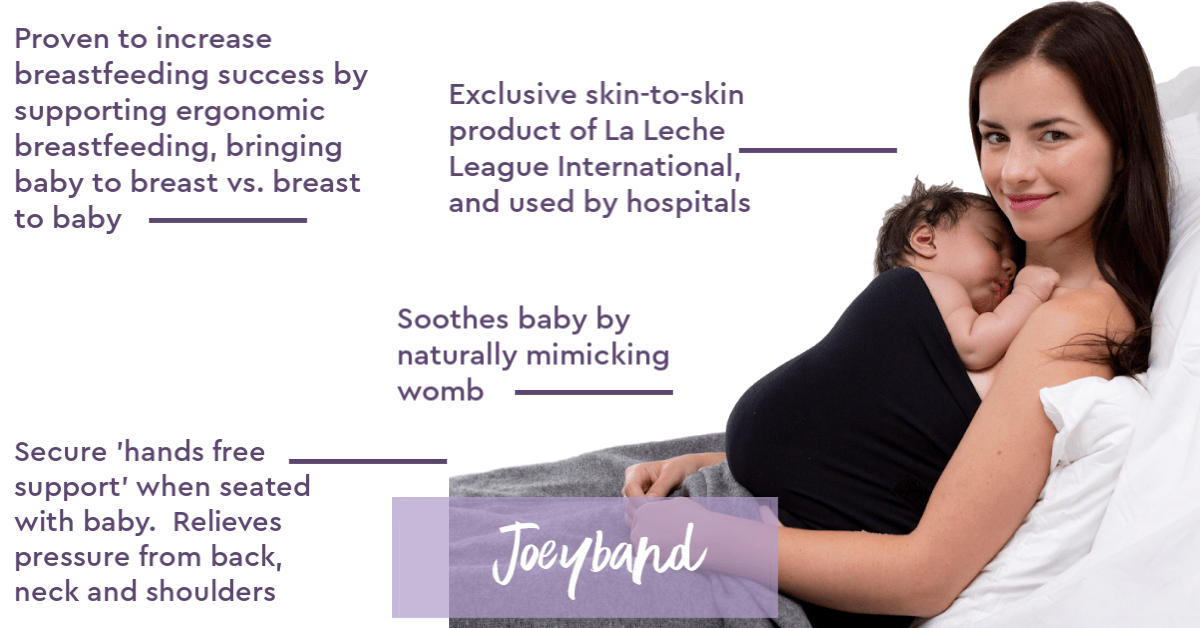 Not only does the Joeyband offer comfort for mama, but it's quite soothing for babes as well by "naturally mimicking the womb." Plus, it's easy to use, easy to clean, unisex, adjustable, and can be used after a C-section. And, bonus, there's no annoying knot to worry about.
It's also the exclusive skin-to skin product of La Leche League International, and is used in more than 100 hospitals in North America. This expert-recommended product is an amazing solution to many of the pain points felt during the fourth trimester.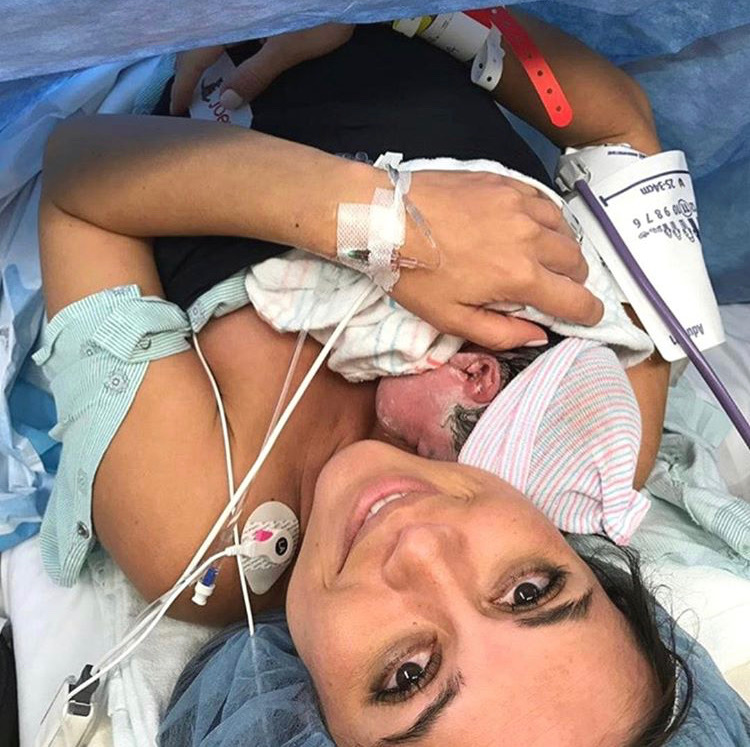 Thoughts from a colicky baby's parent:
"As a mommy of a colicky baby, I found it so hard to get my baby to latch on without a struggle. I can honestly say for the first time my baby did not struggle to latch on. He felt secure and safe during feeding. The best feeling in the world." – Patricia L.
Have you tried it? We'd love to hear what you think! Feel free to share in the comments below.